Airbnb bans host for denying transgender woman room after viral tweet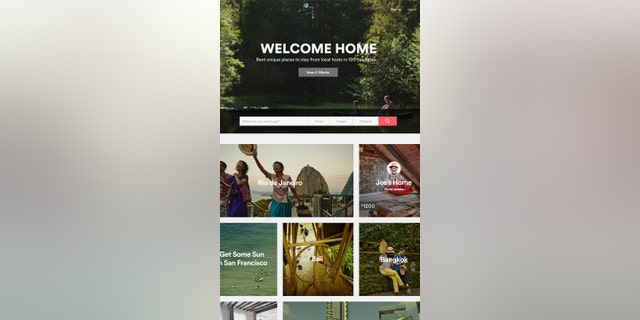 NEWYou can now listen to Fox News articles!
A Los-Angeles-based showrunner and producer says a Minneapolis-based Airbnb host refused to let her stay in her home last year because she is transgender – and that Airbnb upgraded the host to "super host" status after she complained about the incident.
In a tweet that has gone viral since she posted it on Sunday, Shadi Petosky wrote: "I was denied @Airbnb because I disclosed that I'm trans. Airbnb did nothing. Had I not disclosed I'd be 'dishonest.'"
She included a screengrab of her host's rejection, which read: "I really appreciate your honesty. I'll have to pass though, but thank you. I have a 13 year old boy going through puberty. I don't want him to feel any discomforts in his own home. Again, thanks for your inquiry & your honesty!"
Petosky said she complained directly to Airbnb after the incident, but rather than being removed from the company's website, the host was upgraded to "super host" status.
"This notion that people have that trans people are dangerous to children is just awful," Petosky told Forbes.com. "I work in children's entertainment, and the idea that I could be harmful to children is upsetting and potentially career-ending."
Since the tweet has gone viral, Airbnb says it is reviewing the incident and has taken action to address it. Nick Papas, an Airbnb spokesman, told FoxNews.com, "Discrimination has no place in the Airbnb community. We are removing this host from Airbnb."
Airbnb spells out its anti-discrimination policy clearly on its website: "[W]e prohibit content that promotes discrimination, bigotry, racism, hatred, harassment or harm against any individual or group, and we require all users to comply with local laws and regulations."
But Petosky's complaint comes on the heels of two others by men who say Airbnb hosts rejected them because they're black.
Wet Shave Club founder and CEO Rohan Gilkes wrote on Medium two weeks ago that he was denied a room by a host in Idaho, who then accepted his white friend's booking request for the same dates.
Last week, Airbnb banned a host in North Carolina after a prospective guest's reservations were canceled and she was called a racial slur. The company's CEO Brian Chesky said the incident was "disturbing and unacceptable," via Twitter.
In a statement released June 2, Airbnb announced that is conducting research and "undergoing a comprehensive review
examining how hosts and guests interact with one another online and off" to address potential issues of unfairness and "fight bias." The review is expected to be completed in September at which point the company may announce the results and potential updates to the ways hosts and would-be guests can interact through the platform.
Airbnb's current anti-discrimination policy notes that "fair housing laws often prohibit discrimination in the selling or renting of such housing based on race, national origin, religion, sex, familial status or disability.
"As a host, you should be familiar with the laws that apply to you and your listing."