AirAsia staff shown hugging and kissing suitcases after caught mishandling luggage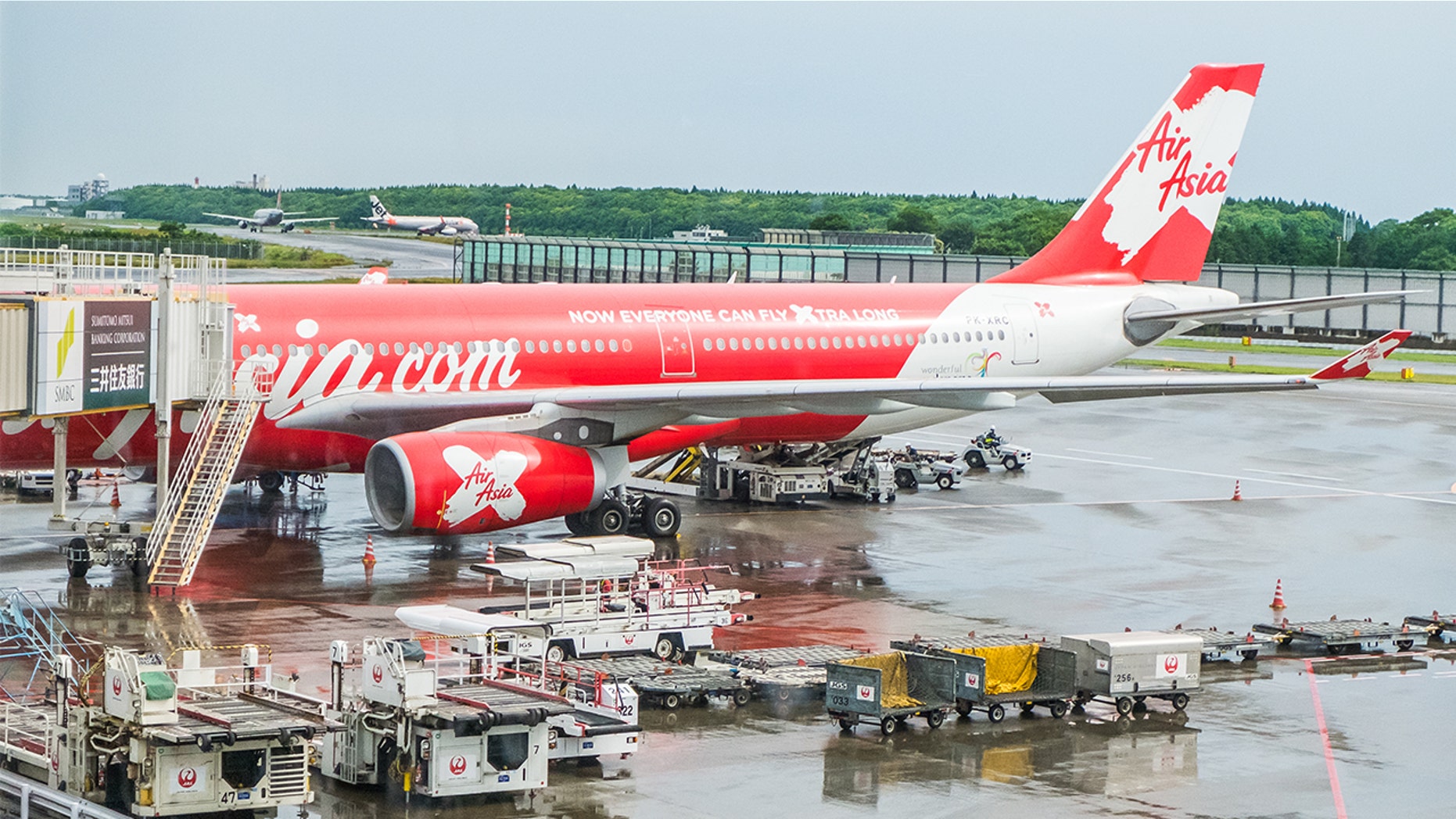 AirAsia is apologizing in a funny way after being called out for mishandling baggage.
Last week, CEO Riad Asmat issued a statement regarding a viral video that showed AirAsia staff poorly handling some bicycles that were coming down the ramp.
FOOD AND BEVERAGE ADS DURING SPORTS PROMOTE CHILDHOOD OBESITY, STUDY FINDS
"As a cyclist myself, I was pretty disturbed when I saw the actions of our staff. Rest assured, we've taken action. We are looking into the matter very seriously and stern action will be taken accordingly," Asmat said in a video.
But some airline staffers decided to take the apology one step further by assuring customers they truly care about their luggage. AirAsia employee Mohd Amir Izzat posted several photos to Facebook of workers kissing suitcases and other parcels being transported by the company.
"DEAR BAG, DOESN'T MATTER HOW WEIGHT IS THE BAG WAS, WE WILL HANDLE WITH KISS AND CARE......LOVE YOU BAG. We all apologies from all our mistake before. Stay tuned with Airasia. #KISSTHEBAG," the post read.
The post, shared March 25, had received over 9,000 shares and 2,000 comments as of Wednesday evening.
Based on the comments, many people didn't find the stunt funny and some said their luggage still ended up damaged.
"So sarcastic. No need to kiss the bag just handle it like a human being and not in an animalistic way. However, they only kiss the bag while posing taking pictures only. Right after that they will be back to their normal old ways," one person wrote.
"No need to kiss. Just handle them with care!" another commented.
FOLLOW US ON FACEBOOK FOR MORE FOX LIFESTYLE NEWS
"Is this how you called Handle with Care??? It's happened last night..." someone else added, along with a photo of a cracked red suitcase. Though someone else joked it happened "because they kiss and hug too hard."
As a gesture of goodwill to the original baggage mishandling, the airline is waiving all baggage fees for bicycles for the month of April, according to The Star Online.