Air New Zealand tops international airline ranking for fourth year in a row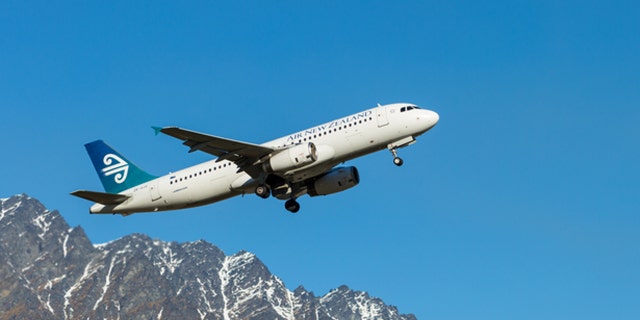 Air New Zealand has taken the title for the world's best airline for 2017, according to AirlineRatings.com's Airline Excellence Awards, which rates airlines on a variety of categories that include best class cabins, catering and lounge options, and crew quality.
The carrier received the first place spot for the fourth year in a row.
To determine the airline of the year, AirlineRatings.com looked at a combination of four international industry and government audits and criteria, including the fleet age, passenger review ratings, profitability, investment rating, and key product offerings.
Air New Zealand was called an "industry trendsetter," and highlighted for great financial performance, in-flight innovations, its dedication to the environment, and a great staff. The airline, which also won the best premium economy category, was also commended for its operational safety.
More From Travel + Leisure
Best First Class
Etihad Airways won the best first class cabin for the third year in a row, thanks to its luxury offerings that include first class apartments outfitted with full-length couches, retractable room dividers, vanities, and onboard showers.
Best Business Class
Virginia Australia took the title for the best business class with its new business suites that include a 1-2-1 layout and lie-flat beds.
Best In-flight Entertainment
The top in-flight entertainment award went to Emirates. The airline's in-flight entertainment system offers your usual options, plus views from the aircraft's external cameras, updates on flight progress, and more.
Best Economy
Singapore Airlines' economy class ranked as the top choice. AirlineRatings.com highlighted the company's leadership in the class back to the 1960s, when they began introducing free headsets and drinks to economy passengers. This continued in the '90s, when the airline became one of the first to offer seatback entertainment systems in economy.
Best Domestic Class
Qantas took the lead on the best domestic class, with its complimentary beer and wine offerings on specific times during weekdays and transcontinental flights and its lie-flat beds on A330 aircrafts.
Qantas also ranked first for its catering options, providing more meal choices and the ability for customers to pre-order online, and in its lounges, which offer complimentary food and beverages, as well as internet access.
Best Low-cost Airline
Virgin America, Scoot, Kulula.com, and Norwegian took the lead in the low-cost airline market.