Air Canada flight makes emergency landing after passenger attempts to open cabin door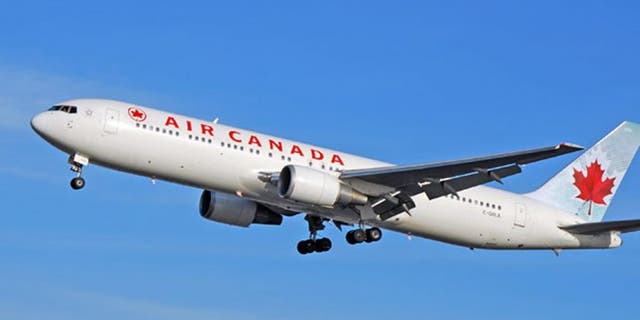 An Air Canada flight from Jamaica to Toronto was forced to make an emergency stop in Florida on Tuesday because a passenger attacked the crew with coffee pots and tried to open the cabin door midflight, officials said.
Brandon Michael Courneyea had to be tied down to his seat by crew members and other passengers, investigators said.
According to WFTV, a federal complaint said crew members contacted the FBI at about 7:30 p.m. when a flight attendant said Courneyea yelled at a few passengers "for looking at him."
Courneyea then talked about how "it would only take one guy to take the plane down and that he wanted to take everyone with him," the complaint said. He grabbed another coffee pot before a flight attendant confronted him, authorities said.
"When confronted (by the flight attendant), Courneyea lunged for the rear cabin exit door and began to pull the door lever up to open the door," according to the complaint. "(He) then was restrained by crew members and fellow passengers on the aircraft."
Witnesses told the station that the incident went on for about 45 minutes before Courneyea was restrained and the plane landed in Orlando.
Courneyea was arrested at the airport and charged with assault or intimidation of flight crew member or flight attendant and interfering with the performance of duties.