Air Canada flight almost lands on taxiway, narrowly avoids 'greatest aviation disaster in history'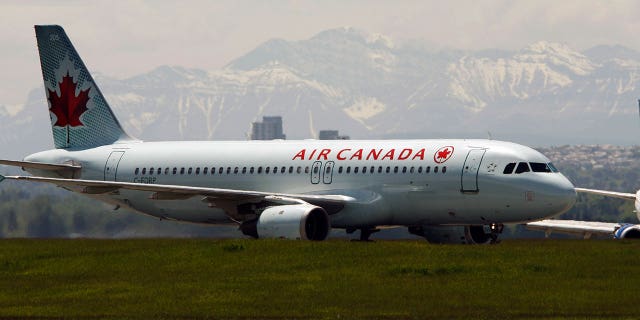 The Federal Aviation Administration is currently investigating an incident that could have resulted in "the greatest aviation disaster in history," according to one expert.
Air Canada Flight 759, which took off from Toronto for San Francisco on Friday, July 7, nearly landed on a crowded taxiway — rather than its intended runway — when coming in for a landing at the San Francisco International Airport (SFO).
According to the FAA, the Airbus 320 had been cleared to land on SFO's Runway 28R at 11:56 p.m., but the pilot accidentally approached a parallel taxiway. This particular taxiway, Taxiway C, contained four other aircraft waiting to take off, each fully fueled and filled with passengers.

AIR CANADA FLIGHT MAKES EMERGENCY LANDING AFTER PASSENGER TRIES TO OPEN DOOR
"If it is true, what happened probably came close to the greatest aviation disaster in history," said Ross Aimer, a retired United Airlines pilot and the CEO of Aero Consulting Experts, in a statement obtained by The San Jose Mercury News.
"If you could imagine an Airbus colliding with four passenger aircraft wide bodies, full of fuel and passengers, then you can imagine how horrific this could have been."
An audio recording from the air traffic control tower reveals that the pilot realized something was amiss upon seeing "lights on the runway," and asked for clarification on whether or not he was clear to land.
Traffic controllers quickly informed the pilot that there were no other aircraft on his runway, at which point another voice chimes in and asks, "Where's this guy going? He's on the taxiway."
Air traffic control then tells the pilot to initiate a "go-around," which is when a pilot circles the airport in order to line up for another landing.
FOLLOW US ON FACEBOOK FOR MORE FOX LIFESTYLE NEWS
The FAA is currently trying to determine how close the Air Canada aircraft came to the taxiway before pulling up.
A spokesman for Air Canada confirmed to Fox News that flight 759 landed without incident a little while later. The airline also confirmed that it is conducting its own investigation.
"Air Canada flight AC759 from Toronto was preparing to land at San Francisco airport Friday night when the aircraft initiated a go-around. The aircraft landed normally without incident," wrote Air Canada in a statement.
"We are still investigating the circumstances and therefore have no additional information to offer."