'Aggressive' passenger may have to pay plane's fuel bill after causing emergency landing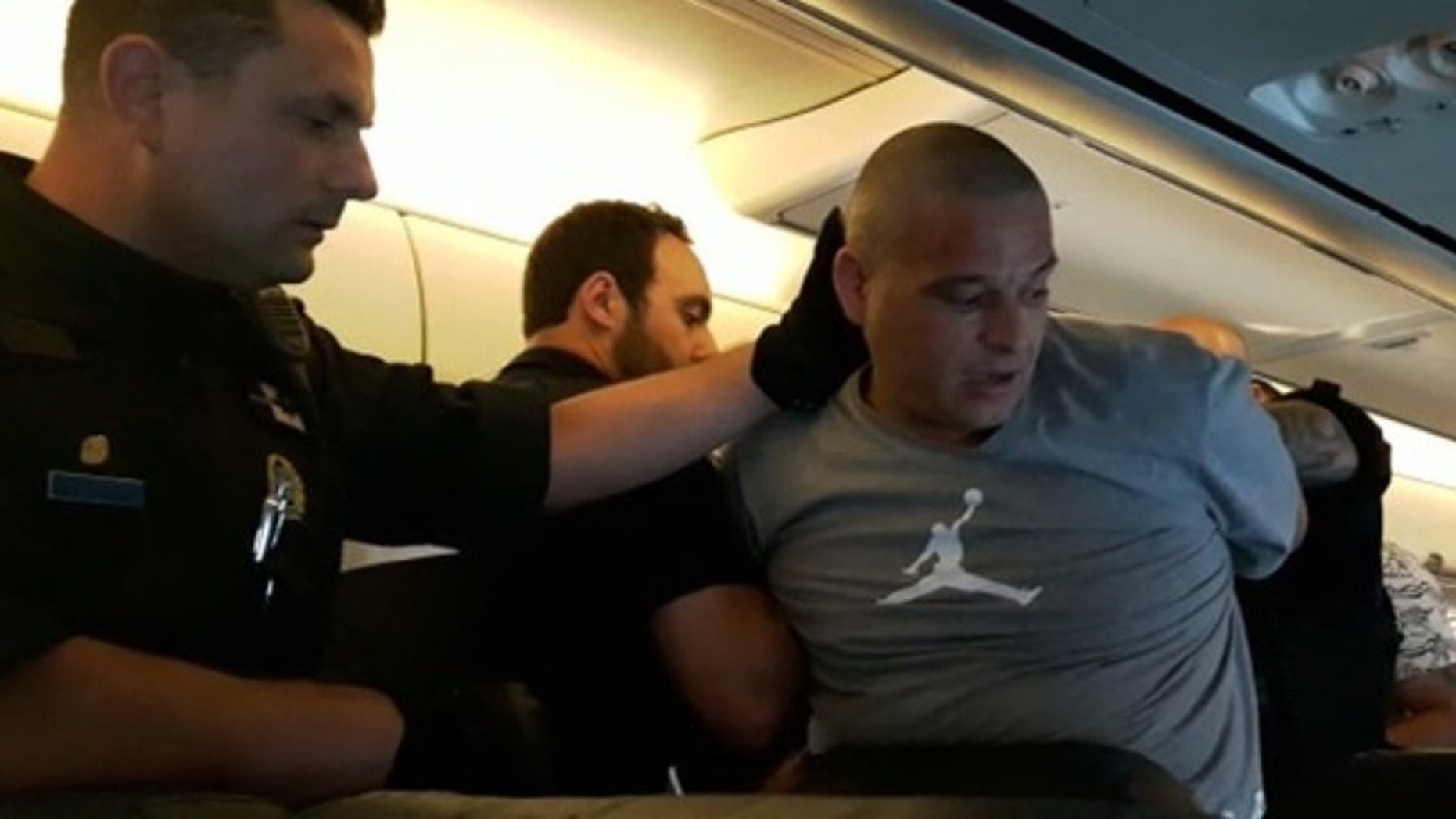 A Canadian man may be charged $17,450 after his drunken and disorderly behavior caused the airplane to make an emergency return to the airport while accompanied by two F-15 U.S. Air Force jets.
Charalabos Nassios pleaded guilty to charges of assault, mischief and uttering threats during the Cuba-bound Sunwing flight last summer.
WOMEN KICKED OFF EASYJET FLIGHT FOLLOWING VULGAR MIDAIR RANT
The 40-year-old man will be sentenced April 18 and prosecutors are requesting Nassios pay damages and serve three years probation, according to court documents, CTV News reported.
The nearly $18,000 fine factors in airplane fuel, landing fees, overtimes salaries for Sunwing employees and hotel costs for the 170 stranded passengers.
The incident happened July 6, 2017, when the Sunwing flight left Pierre Trudeau International Airport in Montreal for Cuba. Nassios allegedly began making threats and acting "aggressively" on board, CTV News reported. For the safety of the passengers the flight turned around shortly after takeoff and returned to the airport.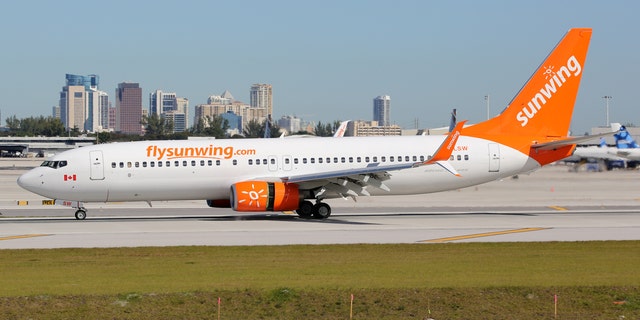 "The flight arrived back around 7:25 p.m. that same evening, and the disruptive customer was taken into police custody," the Canadian airliner said in a news release at the time, CTV reported.
The airline also contacted the FAA for assistance. Two U.S. Air Force jets accompanied the plane back to the airport.
"If a threat is determined to be credible, the FAA may offer an escort," a North American Aerospace Defense Command (NORAD) spokesperson told Newsweek. "But, no, that's not a common occurrence."
FOLLOW US ON FACEBOOK FOR MORE FOX LIFESTYLE NEWS
His lawyer, Tom Pentefountas, is arguing against Nassio having to foot the airliner's bill, saying it will put "obstacles in his future path."
According to Newsweek, Nassio has filed for bankruptcy and entered Alcoholics Anonymous. Giving up alcohol was part of Nassios' plea deal, CTV reported.