African ranger loses it when tourist tries to walk into the bush alone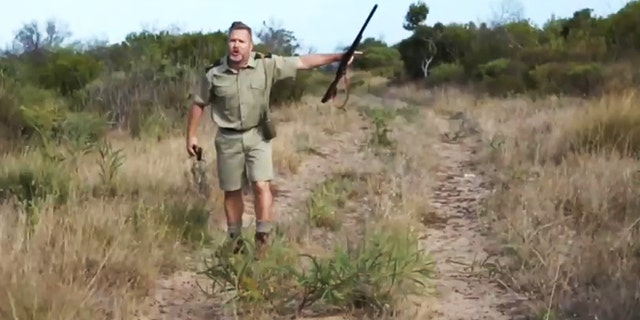 NEWYou can now listen to Fox News articles!
Going on an African safari can be a dangerous tourist pastime—especially if don't listen your trained guide.
YouTube user Nic During recently posted a short clip of a walking safari through the African bush.
A safari game ranger is seen explaining to the group that they need to keep quiet and stick together as you hear animal grunts and rustling noises in the bushes. "These are dangerous animals," he says. "There is no fence between you and these animals."
But one errant tourist, who is During identifies as German, decides to blaze his own path—literally. He seen breaking away from the group, heading into the rustling bushes and later he continues to speak in a less-than-hushed tone. This guy might deserve a top spot on our list of the world's dumbest tourists.
The ranger starts getting really heated around the 1:00 minute mark in the video, and can soon be heard yelling "Shut up!" to the disobedient tourist. The guide is then seen storming off, shotgun in hand, presumably leaving the tourist group alone to fend for themselves.
Is the wildlife snapshot of a lifetime worth getting chewed up by an angry lion? We certainly don't think so.