Aer Lingus flight attendant has some serious dance moves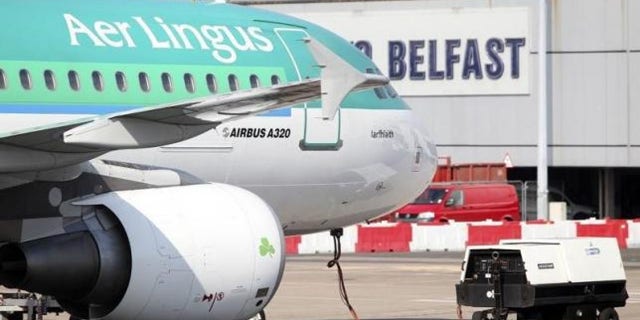 Sometimes you have to get up and stretch the legs during a long flight. Sometimes you have to dance.
The following video, originally posted to Facebook, has filled YouTube with merriment and joy.
It features an Aer Lingus flight attendant joining in with an impromptu concert with some in-flight dancing.
As you will soon see, the video is really quite simple, featuring what seems to be the merriest airplane cabin since Santa Claus took the family on holiday. But sometimes the simple things can be wonderful:
Thankfully, Independent.ie's Sarah-Jane Murphy has a bit more information on the brief video that is going viral.
While it seems the post Murphy refers to has since been taken down, we get a bit more information on a moment that also included live music.
Murphy writes: "Orla O'Brien posted the action-packed video to her Facebook page and captioned it 'inflight entertainment at its best'. Her patriotic jig has received world wide attention and the video has been viewed over 27,000 times to date."
We tip our caps to some fine dancing, which is up there with the best in aviation history—save that time we tried to wake our legs up after sitting for six hours.
More from TravelPulse
Is Hotel Room TV Porn A Thing of The Past?
Fall Doesn't Mean Summer is Over – Experience the Caribbean
Colorado Hosts the Top US Ski Resort for 2015
Get in Touch with Your Inner Darwin in the Galapagos Islands