AARP Study reveals baby boomer travel trends for 2016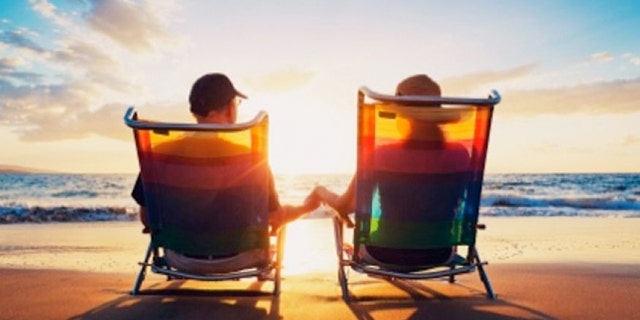 A new survey from AARP Travel revealed the top trends for the Baby Boomer generation in the United States as they begin to make travel plans for 2016.
AARP Travel is reporting that Baby Boomers spend an estimated $120 billion annually in leisure travel, and that an astounding 99 percent of those older Americans surveyed are planning to take a trip next year.
Another telling trend spotted in the survey was that cost is not the deciding factor for many Baby Boomers when choosing a vacation. While more than half of the Gen Xers and Millennials surveyed said price would be a major consideration, only 45 percent of older Americans agreed.
Some Baby Boomers are already preparing for their vacations, with 11 percent booking their domestic trips before Oct. 1.
AARP Vice President Stephanie Miles released a statement on the survey, saying, "The vast majority of Baby Boomers are planning to drive, fly or set sail on leisure trips in 2016, with an average of 4 or 5 trips already in the works. Boomers make up a large segment of the traveling public, and so it's particularly important for the travel industry to be aware of what Boomers are looking for in their vacations going into 2016. This new survey finds that their travel desires often differ greatly from younger travelers."
Another noteworthy piece of information from the survey is that international bucket list trips are growing in popularity, as 32 percent of Baby Boomers traveling in 2016 will be heading outside the United States.
Summer travel will also be booming for many older Americans. The AARP Travel survey says 19 percent of Baby Boomer respondents will be traveling to Florida and another nine percent will be visiting Las Vegas, the two most popular domestic destinations.
Internationally, the top two destinations are the Caribbean and Mexico, with each hosting 19 percent of travelers.
One of the most popular amenities the Baby Boomer generation is looking for when booking a hotel or resort is free Wi-Fi. With 43 percent of older travelers planning stays based on Wi-Fi, this is a must have option.
For more information on AARP Travel or the recent study, check out the organization's official website.
More from TravelPulse
Black Friday and Cyber Monday Travel Deals
Everything You Need To Know About Thanksgiving Travel
10 Techy Ways To Ease That Thanksgiving Travel Headache
Watch 'Railroad Alaska' Special On Thanksgiving Because You'll Be Asleep Anyway
Top 5 US Hotel Deals for Black Friday