A gentleman's guide to drinking well in Las Vegas
When the new SLS Las Vegas opens August 23 with flourishes such as drinks carts for tableside service and liquid-nitrogen cocktails, it will shake up the city's buzzworthy mixology scene and add a jigger of exclusivity.
"I honestly think that when things get rolling, the Sayers Club will be the toughest door in Vegas," SLS Las Vegas beverage director Ryan McCallum said of the casino-resort's intimate nightclub/performance venue.
Those who manage to get into the Sayers Club will be able to enjoy rare craft bourbons. Those who opt for the hotel's more accessible bars can still try the signature cocktails, including one that nods to the resort's location on the site of the old Sahara casino: The citrusy Sahara Cooler is made with Ketel One vodka, aperol, passionfruit purée, lime juice, and simple syrup before being topped with Stiegl Radler grapefruit beer. SLS sums up Vegas cocktail culture: History and classic drinks are one influence, and the desires of VIP clientele are another.
Related: Cocktails and Beyond: What's New in Vegas Nightlife
"We don't like to say no," McCallum said when asked about the whims of high rollers.
Here are five Las Vegas Strip properties where the cocktails are good and the bartenders are ready to stir up anything you desire, provided you've got the bankroll.
1. SLS Las Vegas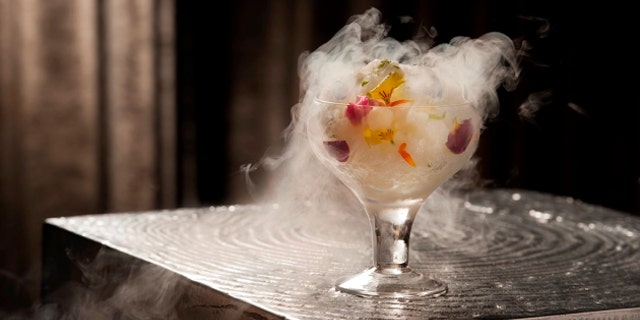 Expect chef José Andrés, who's debuting his Bazaar Meat concept here, to serve liquid-nitrogen cocktails tableside while pouring California wines by the glass from 27-liter bottles.
SLS bars will offer boozy liquid-nitrogen ice cream, and the hotel will also have its own private-barrel whiskey and cocktails topped with "flavor clouds" that will add, say, juniper to your gin and tonic. The Katsuya restaurant will offer rare sakes that aren't at the Katsuyas in Los Angeles or Miami.
Drink this. Multiple venues will feature the Jasmine Margarita, named after the wife of starchitect Philippe Starck (who designed SLS Las Vegas in collaboration with Gensler Architects). Made with Casamigos tequila, pomegranate juice, lime juice, lemon juice, and simple syrup, the drink is served with a Oaxacan spice rim that adds heat to the mix.
2. Aria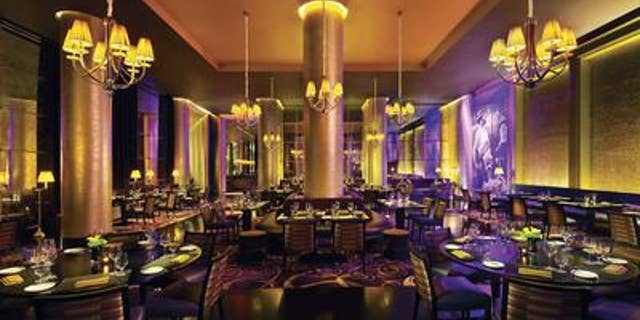 "For me, ice is a very important part of a cocktail," said Aria property mixologist Craig Schoettler, who previously worked at Grant Achatz's now-legendary Alinea and the Aviary in Chicago.
"I have a culinary background," Schoettler said. "Before I made drinks, I cooked. Anything you put into a cocktail glass is an ingredient, whether it's a spirit, syrup, juice or ice."
The size and shape of ice can alter a drink's carbonation and taste, so Schoettler is using ice to make "evolving cocktails," such as an Anchor Distilling's Hophead vodka drink that tastes like carbonated lemonade and then turns into an Arnold Palmer when the ice cubes made with iced tea melt.
At the hotel's Lobby Bar, there's a Duke bourbon cocktail with ginger syrup and orange juice that gains fruitiness when the cranberry ice cubes dissolve. Schoettler has transformed Aria's Lift Bar into a martini lounge where you can choose your gin or vodka from a list of nearly four dozen selections, grouped under flavor profiles. And he's having fun catering to high rollers too.
"When I was in Chicago, you couldn't sell 1940 Glenlivet for $5,500 a shot," says Schoettler, who also loves the rare Macallans in the casino's high-limit area.
Drink this. Sage, chef Shawn McClain's brilliant New American restaurant, is the best spot on the property for dinner and drinks, a place where meals often end with selections from its absinthe cart. Cocktails here feature homemade syrups, fresh juices, and the newest luxury spirits, such as Casa Dragones Blanco tequila, which is used for the Appearances Are Deceiving drink with distilled Fresno chili juice.
3. The Cosmopolitan of Las Vegas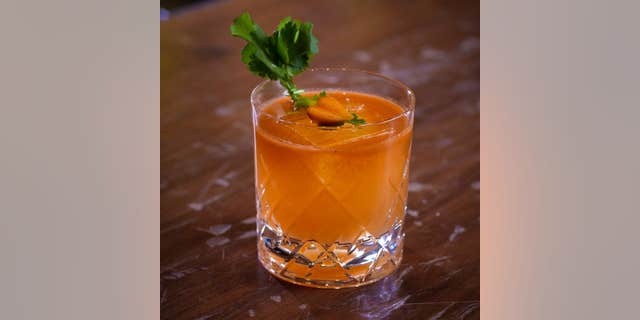 Sexy supper club Rose.Rabbit.Lie makes drinking festive with cocktails on tap, tableside martini service, and beautiful punch bowls. Cosmopolitan chief mixologist Mariena Mercer keeps things flowing at eye-catching watering holes like the Chandelier bar. At China Poblano, José Andrés's Asian-Mexican restaurant, you can pair salt air margaritas with your tacos.
Drink this. Sip your dessert at the Neapolitan poolside bar with Mercer's exotic Woodstock cocktail, featuring Charbay Meyer Lemon vodka, Bols Natural Yoghurt liqueur, kalamansi purée, poppy seed, vanilla syrup, coconut cream, and lemon zest.
4. Monte Carlo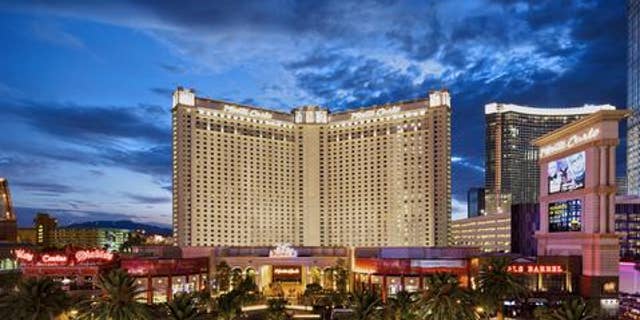 Double Barrel Roadhouse, a new Southern-themed restaurant/bar from the owners of SLS on the other end of the Strip, features homemade wine coolers and fruity signature cocktails. Chicago chef Matthias Merges's new Yusho restaurant, which elevates Japanese street food, has an extensive sake list and both bartender-crafted drinks and draught cocktails.
Drink this. Yusho's draught Chuhai cocktail with Sudachi shochu, jasmine tea, and citrus is a refreshing taste of Asia.
5. The LINQ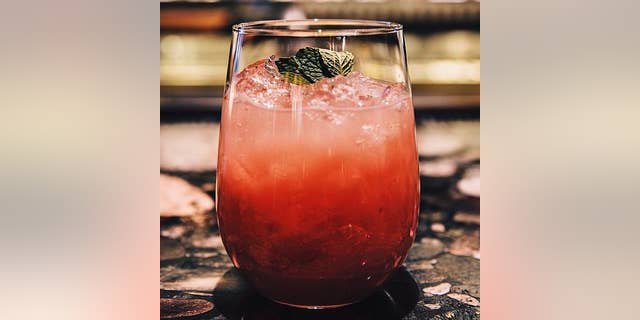 Best known for the High Roller observation wheel, where you can imbibe champagne while 550 feet in the air, this new dining/shopping complex also makes bouncing around for a few drinks easy. The Brooklyn Bowl music venue has five bars and a menu from Blue Ribbon Restaurants that features bourbon milkshakes.
Other boozy options at the LINQ include the Chayo restaurant/tequila bar, the BLVD. Cocktail mixology lair, and even the spiked organic juices at Squeeze.
Drink this. The Puncho Villa, with Tanteo jalapeño tequila, lime juice, watermelon, cucumber, and mint, packs a punch at Chayo, where you can also get happily woozy sipping Casa Dragones or indulging in Don Julio and Patron flights. Maybe ride the mechanical bull before you get too deep.
More from Yahoo! Travel
Strip Down at the Sexiest Pools in Vegas
Smackdown: Las Vegas vs. Dubai
Bar Crawl: How to Successfully Drink Your Way Through Disney's Magic Kingdom