9 ways to get kicked off a cruise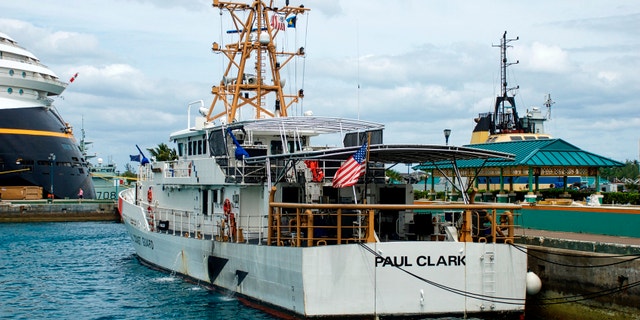 With the flick of a wrist, one couple's dream vacation came to an abrupt end.
And it could happen to you.
In June, a husband and wife were booted from their Bali cruise after he dropped his cigarette butt overboard. The wife was allowed to finish the trip-- just alone and in tears.
Even if you haven't touched a cigarette in ages, cruise ships come with plenty of breakable, but surprising, rules. The consequence of breaking these rules is often an immediate swift kick in the rear right down the gangway.
Here are a handful of don'ts to keep in mind next time you're on deck.

1. Miss the muster drill.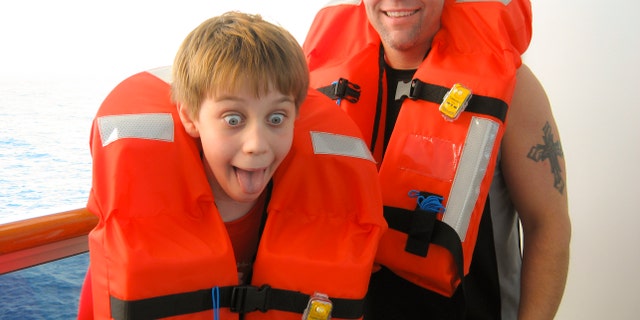 Muster Drills are mandatory. Don't think that because you're on a giant boat, instead of a tiny plane, you can skip the safety spiel. In 2012, an elderly couple was kicked off a ship in Portugal when the wife refused to attend the in-case-of-an-emergency meeting every cruise requires passengers to participate in prior to embarking. Carol Margolis, founder of SmartWomenTravelers.com, frequently cruises with her husband. His attitude toward muster drills is "been there, done that." "It would be great if you could have a free pass if you've traveled on the line before," says Margolis who nevertheless makes sure to drag her husband to every muster drill. It beats the alternative: being kicked off the ship before it even sets sail.
2. Exchange blows.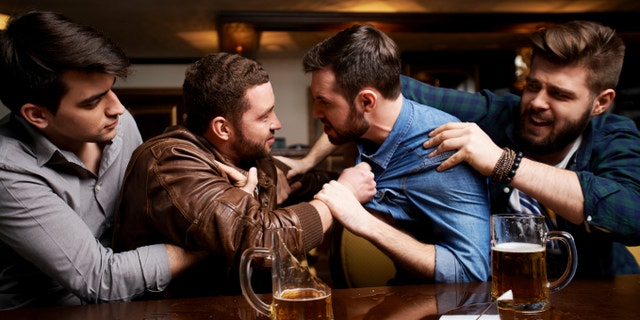 Three years ago, Ben Gritzewsky received an urgent message from Uniworld River Cruises. The company was telling the Frosch travel advisor they were planning to expel his client at the next port along the Danube. "After an alcohol-infused dinner conversation about politics, my client wound up in a fist fight with another passenger," recalls Gritzewsky who says his client maintains the other passenger deserved to be punched. And just because you didn't throw the first punch doesn't mean you're off the hook. David Yeskel, the "Cruise Guru," says most cruise lines have a zero-tolerance policy leading to all involved parties, even those who weren't the aggressors, being summarily booted off the ship in the next port of call.
3. Exchange Words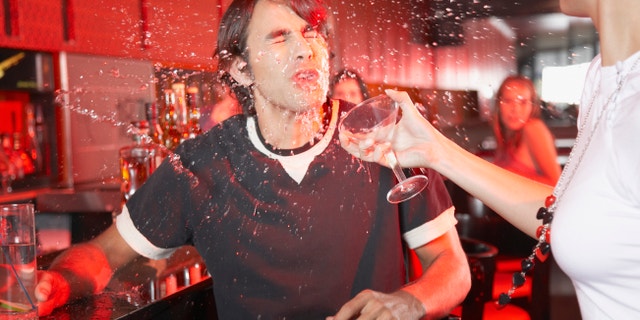 Even swapping verbal insults can get you kicked off a cruise. In 2010, an 82-year-old passenger and her 91-year-old husband were kicked off the Queen Mary 2 after swearing at a fellow passenger who apparently made a Jewish slur. The Jewish couple, who admit to using expletives but not getting physical, was confined to their cabin for six days until the ship stopped in New York and forced them to disembark.
4. Impersonate the staff.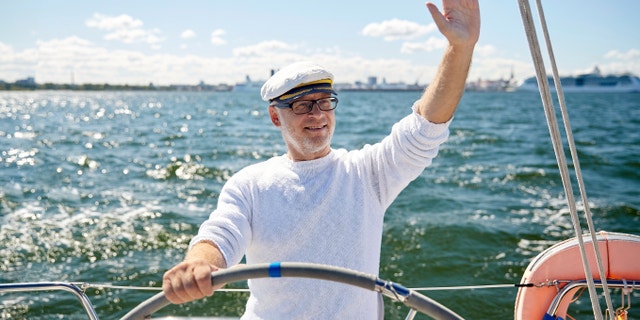 "When a passenger dresses in a Halloween costume and makes demands because he's the captain, it never ends well," says Mars Incrucio, a cruise ship employee who witnessed such an incident that he found to be rather endearing. His supervisors didn't find it funny. "It actually happens so often the cruise companies have a policy for it," says Incrucio, "Maybe it's a complex some people have. I don't know." A German man posing as a ship doctor on several different cruises was actually able to treat hundreds of patients over the course of five years before he was busted in December 2015.
5. Sneak (too much) booze on a cruise.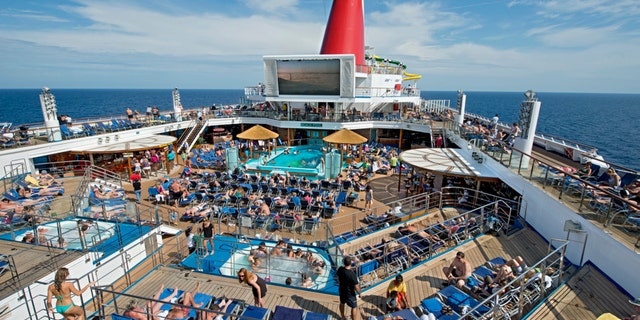 While there are no confirmed cases of passengers being booted from a ship for smuggling alcohol on board, that could soon change. Cruise lines are cracking down on the BYOBers and tightening up their policies prohibiting alcohol bought on shore from being consumed on ship. In 2015, Carnival announced its new no-bottle policy—banning all shore-bought bottled beverages including water and soda. Attempting to board the ship with bottled beverages will result in the confiscation of your booty. Norwegian recently implemented a strict no-outside beverage policy (save for limited wine and medically necessary liquids).
6. Failing a cabin inspection.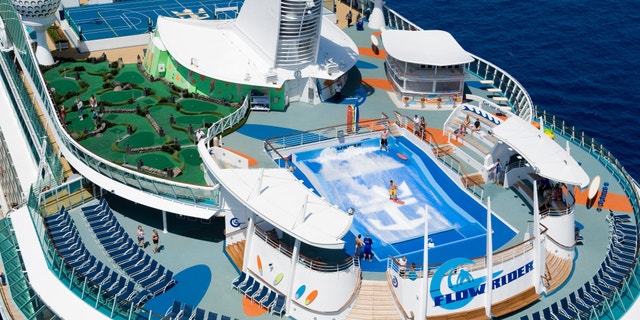 The number one way to fail cabin inspection is to alert the drug dogs. In January 2016, seven American men were arrested for cocaine possession on a cruise in Puerto Rico when a drug dog making routine checks of the Royal Caribbean ship's cabins detected narcotics with his carefully trained nose. If you're busted with an illegal substance in between ports, you can expect to be escorted to the ship's brig—basically a jail cell or, if you're really bad, a padded room.
7. Playing pranks.
One of the quickest ways to get booted by MSC Cruises is to cry wolf. The cruise line considers playing pranks—such as screaming "man overboard" when there isn't one—is grounds for ejection. You can also get booted for being the target of a prank. In 2012, it happened to this Nashville neurosurgeon who was kicked off of a Carnival cruise when someone pretending to be him took to Twitter claiming the doctor was planning a terror attack. The cruise ship also received an anonymous phone call. Officials ultimately cleared the doctor of the accusations, but the captain still refused to let him back on board. Keep your friends close-- and don't let your enemies know when you're going on a cruise.
8. Show up late.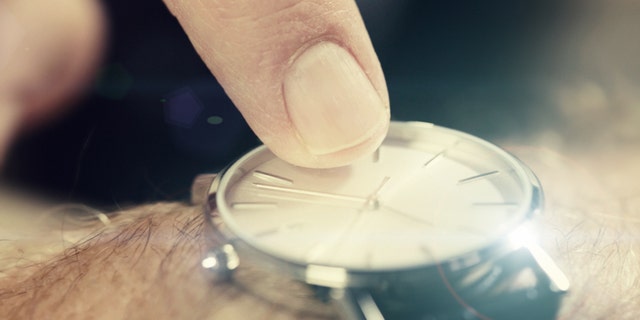 While this won't get you kicked off the ship, per say, it can be even more upsetting. And embarrassing. "YouTube is full of videos of pier runners," says Thomas Faddegon of Cruiseline.com which has compiled its own highlight reel. Cruise ships always leave on time, so if passengers are on island time, they'll be left behind. Yeskel says he was on a cruise in Jamaica where a group was doing the "run of shame" and guests on board were taunting them for being late. The runners made it onto the ship in the nick of time and then consequently got into a physical altercation with their taunters. All were immediately escorted off the ship.
9. Drop Things Overboard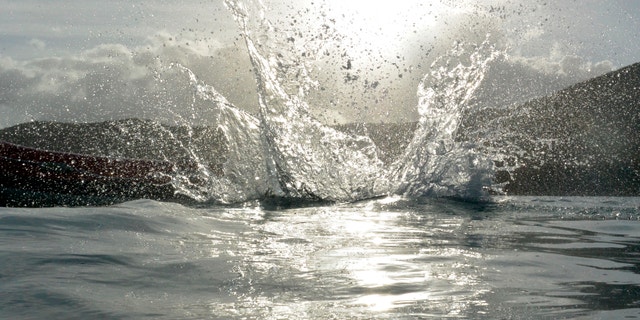 Throwing anything overboard is grounds for forced dismissal. It doesn't matter if it's a cigarette, candy wrapper, fellow passenger or even the anchor. Yes, in 2010 a drunk passenger actually dropped a Holland America cruise ship's anchor. He was subsequently interrogated by the FBI and faced federal charges.