9 summer road trip must-have items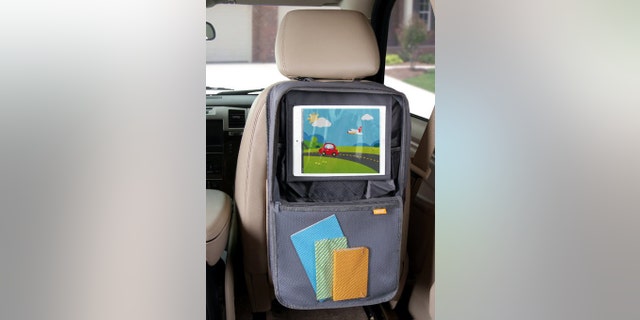 Summer driving season kicks off this month, the time of year when millions of American drivers are expected to hit the road for a jaunt away from home.
Thanks to unseasonably low gas prices, AAA is predicting that 38 million people nationwide - about 700,000 more than in 2015— plan to travel at least 50 miles for the upcoming Memorial Day holiday weekend. So head out early, if you can.
Arriving at a new destination is usually much more appealing than the act of getting there. All that time spent cooped up in a hot vehicle can be a gas guzzler when it comes to one's patience. Battling traffic and boredom for several hours can easily dampen the adventurous spirit.
Luckily, there are plenty of products that aim to combat that are-we-there-yet mindset and help drivers and their passengers feel more prepared and stay entertained while on the go.

1. COOLA Travel Set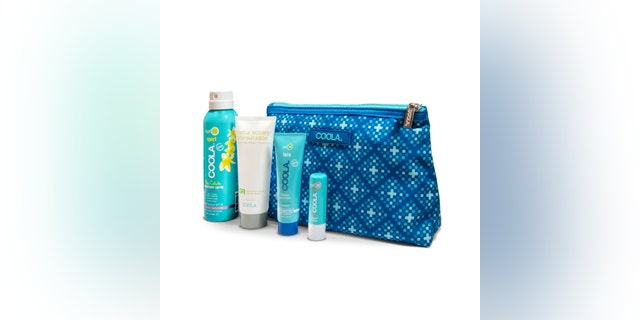 According to the Skin Cancer Foundation, ultraviolet A (UVA) radiation can easily penetrate through car windows. To keep skin protected, use sunscreen. This handy organic sunscreen kit by COOLA is easy to bring along for the ride. It comes with a bottle of sunscreen spray, after-sun lotion, moisturizer and lip balm.
Price: $39.99
2. Walmart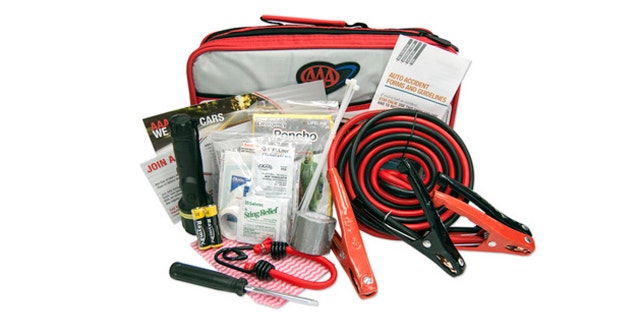 A handy emergency kit can provide some peace of mind while on the road. The 63-piece kit comes tightly packed in a small carry bag that can be tossed in the truck. Includes booster cables, AAA emergency car care guide, a flashlight with batteries, poncho, duct tape, a screwdriver, bungee cord and first aid supplies.
Price: $42
3. Garmin babyCam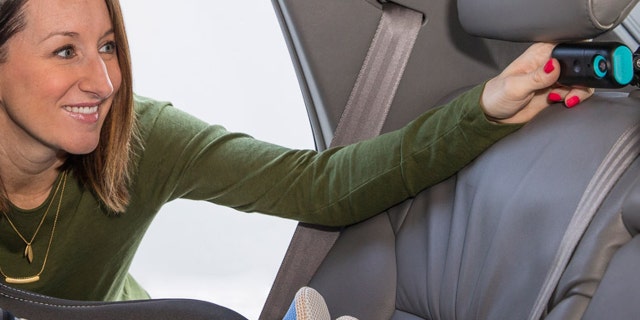 This versatile navigation device does double duty: it's a wireless in-vehicle video baby monitor and compatible Garmin navigation display. This device help the driver keep his or her eyes on the road without turning around to check on backseat passengers. How it works: the video camera clips to a headrest and syncs up to the monitor, which can attach to the front windshield.
Price: $200
4. YETI Rambler Tumblers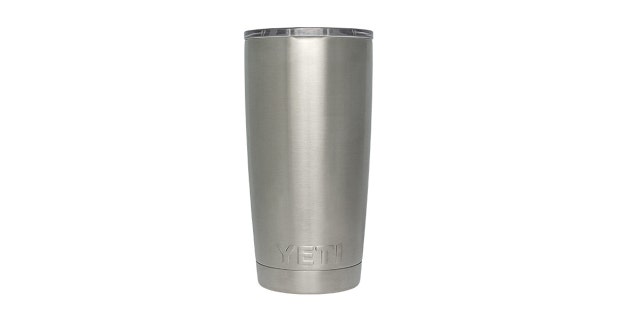 Keep drinks hot or cold during the ride with a tumbler. Designed with kitchen-grade stainless steel and double-wall insulation, this 20 oz. tough personal drink cooler promises to keep a coffee piping hot or an iced tea freezing cold for the long haul.
Price: $30
5. KIND 30 Pack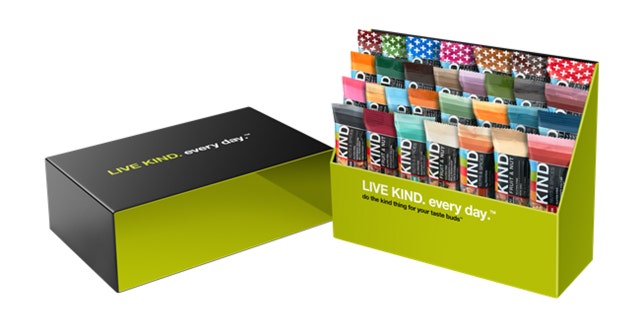 To avoid hunger pains from creeping up, keep a stock of nutritious snacks. This 30 pack of assorted KIND bars are sure to satisfy snack cravings while on the go. Each limited edition 30-packs includes one of each bar — with flavors like dark chocolate almond and raspberry cashew chia.
Price: $55
6. i-Hide Car Seat Organizer with Tablet Viewer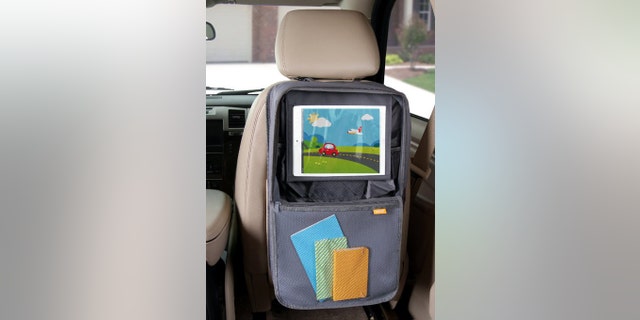 For those who seek a clutter-free interior, this handy organizer by BRICA for Munckin helps to zip away the mess while enabling back seat passengers to keep a steady eye on their favorite tablet. There are multiple roomy pockets and an easy-to-access wipe case to help clean up any messy moments during the ride.
Price: $25
7. Please and Carrots box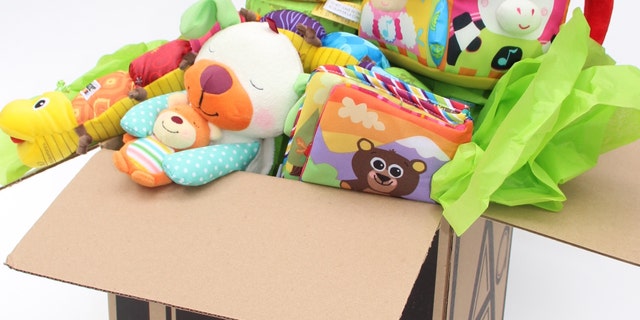 Keeping kids entertained can be a daunting task for parents. Surprise the little ones with games and toys to help them stay occupied during the ride with a learning box from Please and Carrots. Boxes are designed for specific age groups (newborn to 3). Inside are learning toys and books, language development activities by a speech pathologist and teacher-created activities to develop motor, cognitive and social skills.

Price: $99/box
8. Deckopedia Game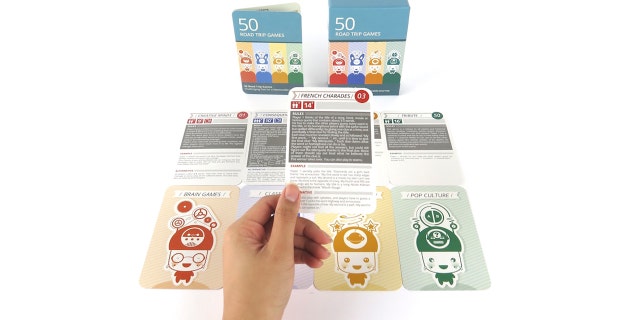 When drivers get sick of hearing the same tunes for miles, switch up the entertainment and opt for a card game instead. Deckopedia's 50 RoadTrip Games are sure to help the clock tick by a bit faster. This deck of cards includes 50 games — ranging from brain challenges, quizzes and word tests. Games are designed for ages 3 and up.
Price: $16
9. Car Inflatable Mattress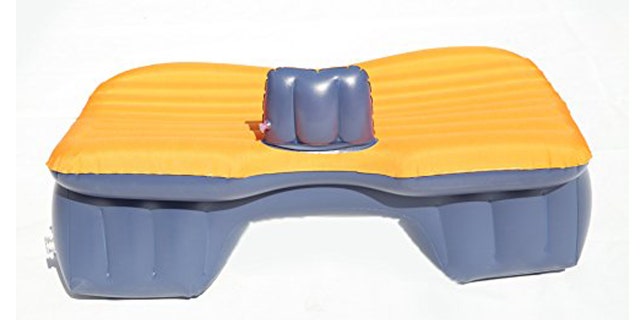 Taking a well-needed rest on a long drive is a must. Some extra shut-eye can help drivers avoid burnout and stay more alert. This air mattress, available on Amazon, is designed to fit snug in the back seat of most vehicles and enables users to get cozy for a quick nap at a rest stop before taking on the next leg of an adventure. Pump included.
Price: $200