9 craziest hotel spa treatments
Sometimes spa treatments tip over the edge of relaxing and enter the realm of downright strange. From fish pedicures to snow rooms, hotels around the globe are offering unique (and kinda weird) options for guests to indulge in. Some might swear by these alternative services, others may be skeptical — but we at Oyster will try (almost) anything once! Here, we've rounded up the craziest spa services we've come across during our travels. Take a look and prepare to get pampered in a whole new way!
1. Sparience Oxygen Bubble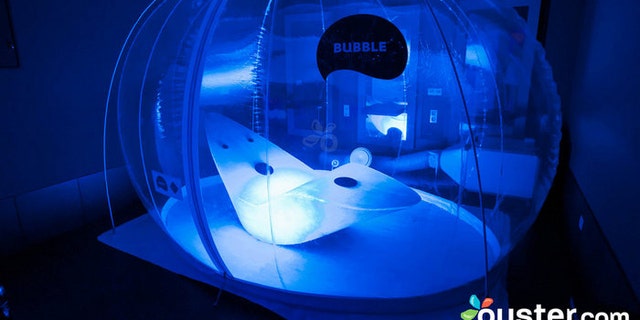 At the Zen Zone Spa in the Gran Hotel La Florida in Barcelona, guests can try out the Sparience Oyxgen Bubble. Meant to relieve stress and minimize injury recovery time, these bubbles are filled with 99.5 percent pure oxygen, which should induce intense mental and physical relaxation. The sculpted AlphaSphere bed combines color, shape, and light with sound, vibrations, and warmth to increase the effects of the treatment. It all sounds well and good, but doesn't it remind you a bit of this John Travolta classic?
2. Fish Spa Pedicure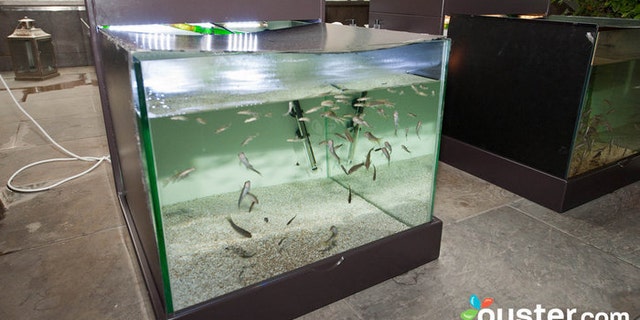 At the same hotel, guests can pop out of their bubble and dip their feet into this modified fish tank. "Doctor fish" — or garra rufa — have been used to treat psoriasis for years in outdoor pools in the species' native Turkey, Syria, Iran, and Iraq. Garra rufa pedicures have become a fad, particularly in Asian countries, in the last six or seven years at salons. The fish slough off dead skin cells as they forage for food…on your feet. The practice is outlawed in many U.S. states due to hygiene concerns, but people around the world still swear by the little suckers.
3. Snow Paradise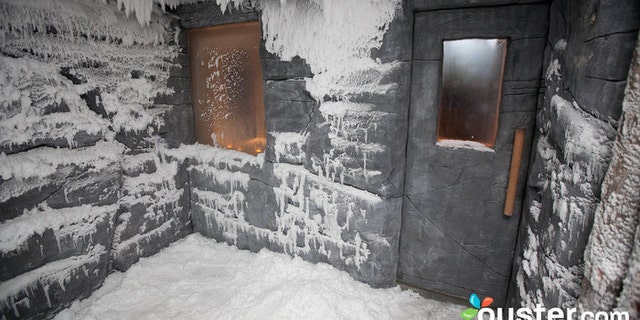 This spa at the K West Hotel in London focuses on hot-cold therapy where guests switch back and forth from steamy saunas to frigid ice boxes. These transitions are meant to stimulate body circulation and improve the immune system. Spa snow paradises like this originated in Germany and are a variation on a unique Finnish treatment. The room is kept at a mere five degrees Fahrenheit (-15 degrees Celsius) and is designed to resemble a snow drift.
4. Koan Float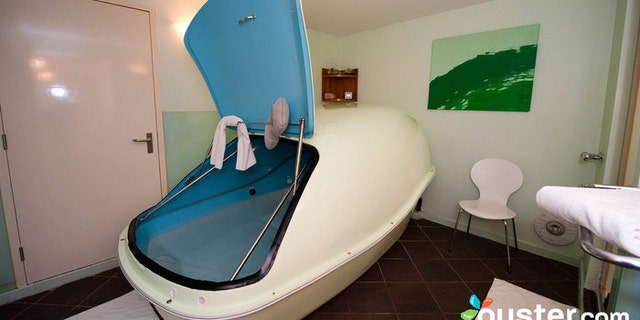 Floating your days away in the ocean on vacation always sounds like a good idea. Floating "away" in a pod in Amsterdam sounds, well, interesting. The flotation cabin is filled with warm salt water and all external stimuli (such as sounds, lights, changes in temperature, and even gravity) are eliminated. The one-hour float session — studies have shown that one hour of floating is equivalent to four hours of sleep, by the way – is meant to induce deep relaxation, and is apparently especially good for those having difficulties recovering from jet lag.
5. Couples Gondola Experience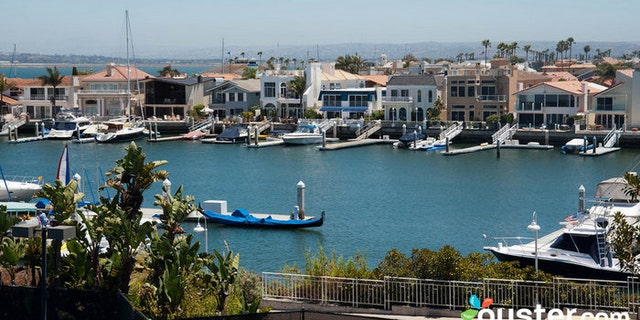 Cruising in an authentic Venetian gondola through the canals of Coronado Cay in San Diego just got that much better — if getting a rub down on-deck is your idea of a good time. Couples receive a sunscreen application (safety first!) and a forty-minute massage, followed by champagne and chocolate-covered strawberries before returning to dry land. We just hope the gondolier keeps the boat steady, and keeps his or her eyes averted when we turn over.
6. Beer Brew Bath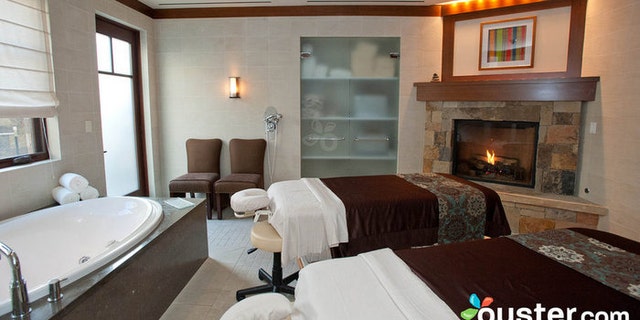 In partnership with local Crazy Mountain Brewing Company, this Four Seasons in Vail is offering a slew of treatments centered around that all-powerful curative: the brewski. Among the services offered are the Amber Ale Foot Soak, the Stout Scalp Treatment, a Lava Lake Pub Scrub, a Brewsage, and a Beer Brew Bath.
7. The Tequila Soother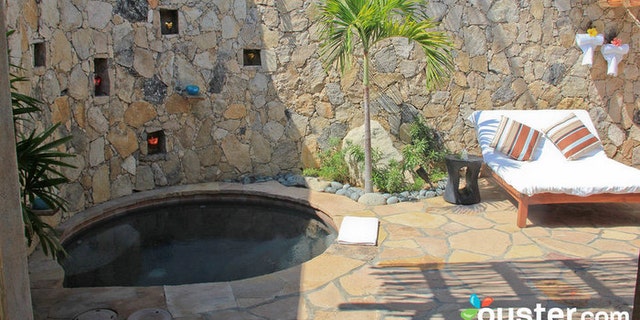 For those of you who require hard liquor to relax, have no fear — there's a spa treatment for that, too. At the Esperanza Resort in Los Cabos, guests can book the Tequila Soother when they really need to take the edge off. Guests are rubbed down with a salt and lime body exfoliant, followed by the application of an aloe vera and honey mask and a tequila agave body wrap. A second facial with yogurt and oats comes next, and the treatment is capped off with a massage. Plus, to up the relaxation ante, the spa provides guests with a Paloma: a margarita made with white tequila, grapefruit and lime juice.
8. Cocoon Room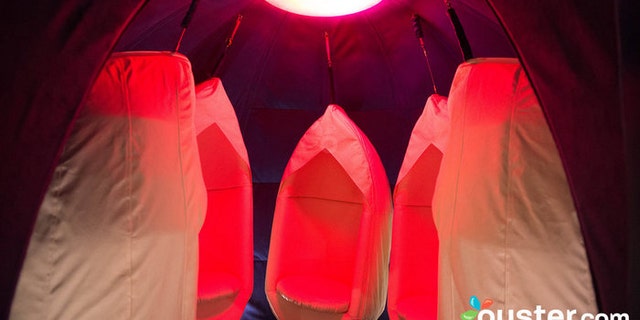 The spa at the Birtannia is arguably its highlight. It's one of only a handful of full-service hotel spas in Norway, and boasts a Roman bath, a whirlpool under a faux starlit ceiling, a steam room, saunas, and a unique lounge area, called the "Cocoon Room," where guests can relax in cocoon-shaped chairs suspended from the ceiling. Designed to induce the protected feeling one has while in the womb, guests supposedly leave their cocoons reborn and ready to relax. There's a butterfly in all of us, apparently.
9. Crystal Body Art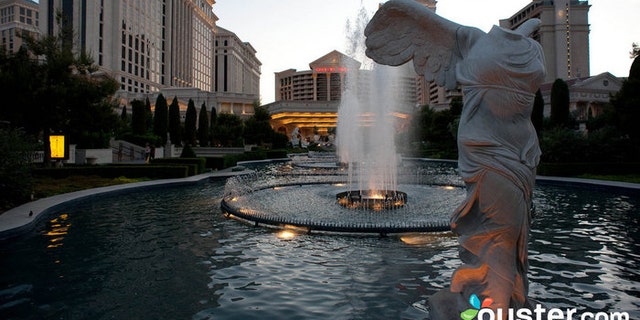 Bedazzling isn't just for your iPhone anymore. Guests of this Las Vegas hotel can get their glitter on — all over their bodies — at the spa. This treatment (perhaps application is a better word here) starts off with a sponge bath and lotion application. Guests then have the bracing task of choosing where to decorate their body with an abundance of Swarovski crystals. As it's Vegas, almost anything goes.
More from Oyster
The 8 most expensive spa treatments
Funky freebies and loony loaners at our favorite hotels