9 coolest features of Carnival Vista
Carnival Cruise Line's newest ship, the 3,936-passenger Carnival Vista, is still more than a year away from setting sail. But when she does hit the water in May 2016, she'll have plenty of new bells and whistles for cruisers to check out. When the ship begins operation, it will cruise in the Eastern and Western Mediterranean for the summer. This marks a return to Europe for the line, which left three years ago; big news in itself.
Here, the nine most anticipated features onboard:
1. Kaleidoslide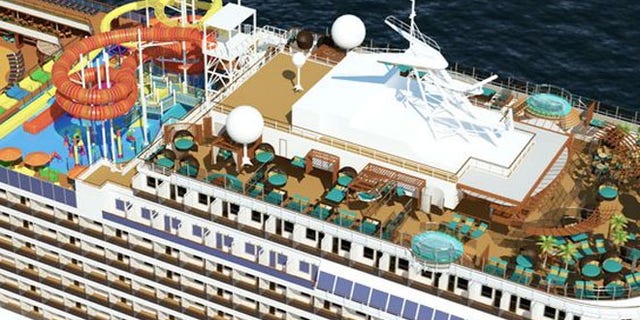 The line has many waterslides, but this is the first tube-shaped one. It's a whopping 455-feet long, decorated in swirls of rainbow colors, and dumps riders into a splash pool at the end.
2. An onboard brewery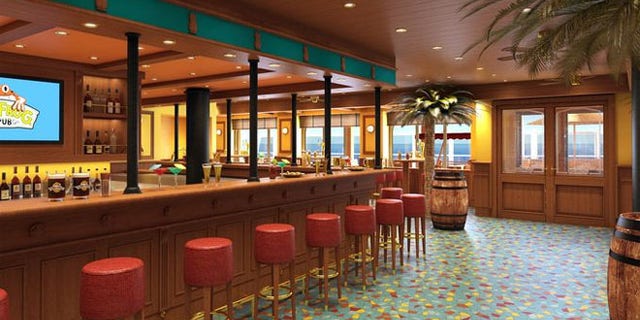 The RedFrog Pub is not new for the line – the first one debuted on Carnival Magic in 2011. But having onboard distilling tanks is a first. They plan to brew three types of beer on every sailing. While Aidablu, launched by German Aida Cruises in 2010, was the first to have a brewery, this is the first American cruise ship to have tanks on deck.
3. The first IMAX theater at sea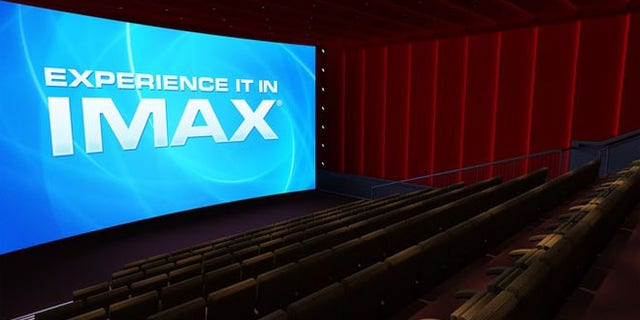 Not only is this three-story behemoth a first, the theater will also show first run movies (that's right, on the same day they're released back home) and have an a la carte concession stand.
4. Outdoor tables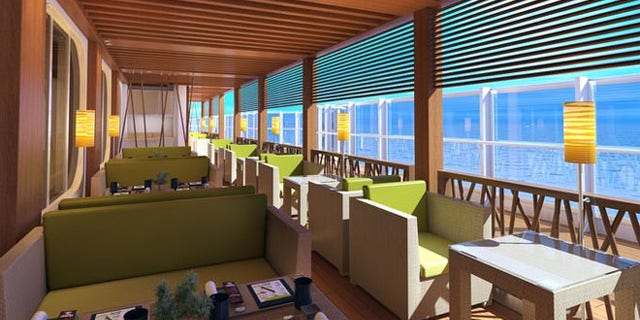 In the past, dining at a specialty restaurant on Carnival meant having your meal inside, no matter how gorgeous the night. But on this ship, all of the specialty restaurants on Deck 5 – including the excellent Fahrenheit 555 steakhouse, which can hold its own with similar restaurants on more expensive lines – will have al fresco areas. And they're not the only ones; many restaurants in other areas will have outdoor space, too.
5. A clam bar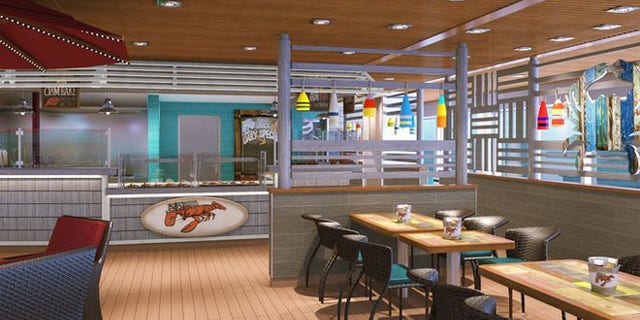 When you're on the water, it just feels right to eat seafood. This new spot, aptly called Seafood Shack, will serve a la carte-priced dishes, such as clam chowder, fried clams, and lobster rolls with potato chips.
6. Family cabins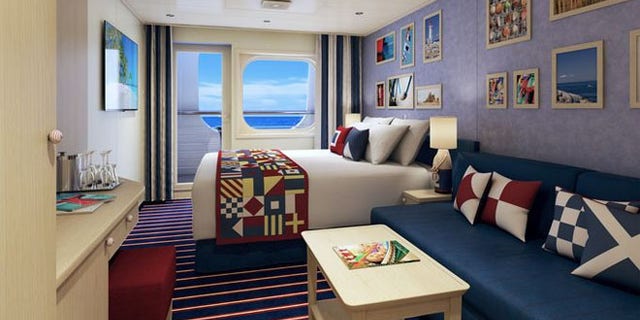 Designed for families traveling with children, these cabins will have a different design from the rest of the staterooms onboard, with a kids area that can be curtained off. That's a first for Carnival, though Disney Cruise Line has had that feature for some time. Passengers in this area will also have exclusive access to a family lounge with games (including ping pong and Foosball) as well as complimentary breakfast in the morning and ice cream in the afternoon. In addition, parents in these cabins will also get a night off: The staterooms include three hours of in-cabin babysitting.
7. Havana experience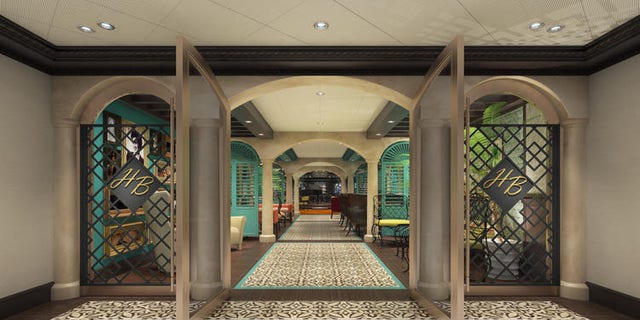 On this ship, the line's Cuban-influenced bar will still have live music and Latin food and drinks (think chicken croquettes, Cuban sandwiches, empanadas, as well as mojitos and daiquiris and Cuban coffee), but it will also have its own deck space with a pool and palapa-topped seating areas. Another big "first:" The space will have staterooms that also have Cuban-inspired décor, a lanai with a hammock, and private access during the day to the pool, which only opens up to the rest of the ship at night.
8. Sky ride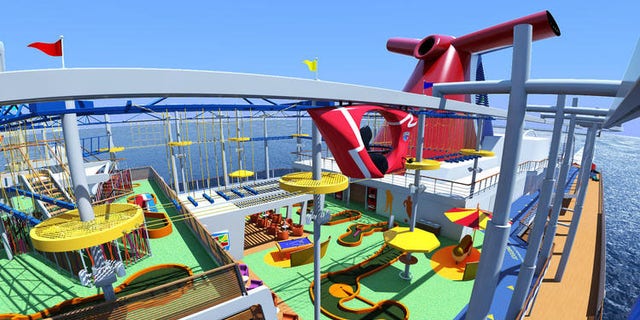 Sure, you've seen zip lines at sea on Royal Caribbean ships before, but this contraption – while slower – allows you to pedal your way across the 800 ft. rope course in the comfort of a little pod. Also, since there are two, you can race friends or family members to the finish line.
9. A salad bar in just the right spot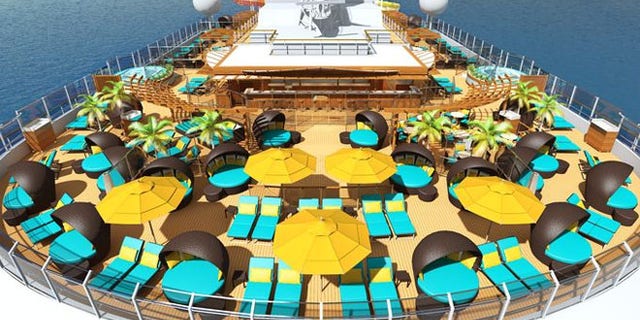 For adults cruising on Carnival without children, the adults-only Serenity area can be a welcome respite from the crowds, especially on sea days. There, you can find cushion-topped teak lounge chairs under umbrellas and comfortable Balinese-style day beds (an upgrade from the plastic loungers around the pool). Some of these spaces also have pools and hot tubs. But, on this ship, Serenity will also have a chopped salad station where you can pick out your ingredients and have them tossed with dressing. It may sound like a small addition now, but for those spending the day in Serenity, the option of getting lunch (and a bathing suit-friendly lunch at that) without leaving the area will be welcomed with open arms.