8 ultra-luxurious rental properties
While home sharing sites like Airbnb are renowned for being big money savers for experienced travelers, many properties for rent can be quite luxurious.
Sure,we've heard a few horror stories from home renters, but these over the top digs go above and beyond.
From private movie theaters, room for a helicopter and even a theme-park sized water slide, these properties have amazing amenities you likely won't find at your run of the mill home stay.
1. Arrive by Chopper at Villa Sevillano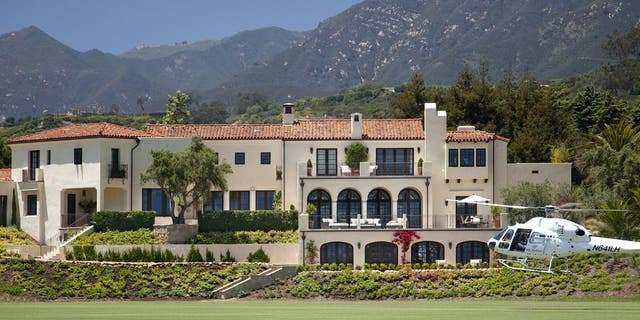 Santa Barbara, CA
Santa Barbara is easily one of the most beautiful cities in California—perhaps even the U.S.—but this idyllic villa takes luxury to a new level. This special home features include a private equestrian exercise field, olive and citrus orchards, and an infinity edge pool with spa. And if you don't have time to wade through Southern California traffic, just charter a chopper and fly into the spacious polo field large enough for a smooth landing.
Bedrooms – 6, Sleeps – 12/$4,000 per night
2. Bowl a Strike in Your Own Private Lane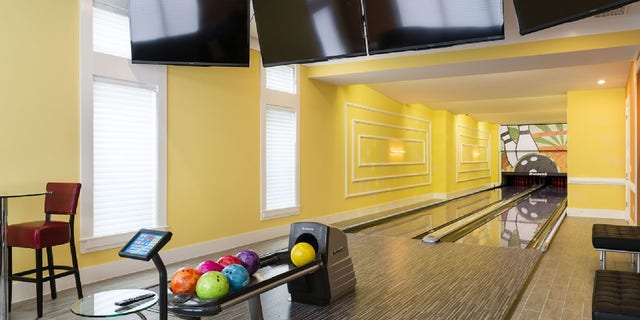 Orlando, FL
This Orlando villa is a great place to really get away. But the most unique feature of this 14,875 square foot Florida hideout is the private bowling alley. And when you're bored with pins and balls, basketball lovers can shoot some hoops on the indoor court.
Bedrooms- 10, Sleeps – 22/$2,142 per night
3. Movie Night at this California Beach Club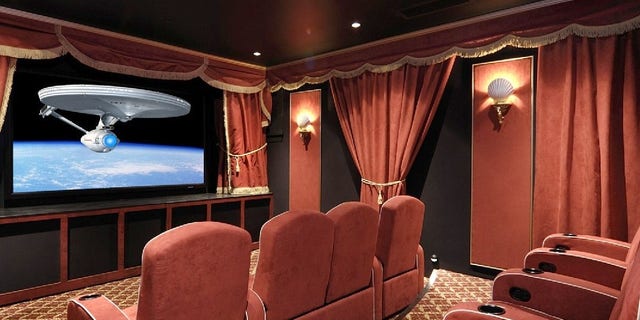 Santa Barbara, CA
This stunning property mixes relaxed West Coast vibes with upscale features commonly found at most 5-star hotels. A deep blue pool, 10 seat hot tub, 400 gallon salt water shark and eel aquarium, and outdoor LCD TV screen are just the beginning. Invite lucky guests to screen a movie in your very own basement theater.
Bedrooms – 5, Sleeps- 22/$3,600 per night
4. Luxury Log Cabin Chic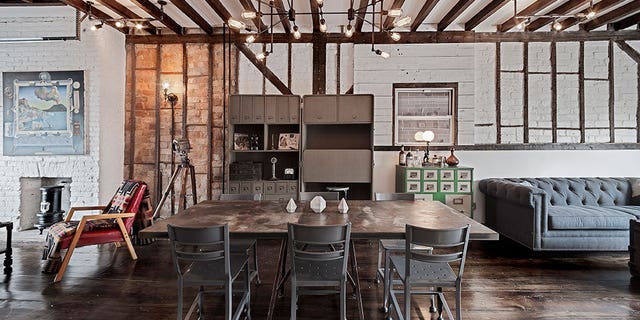 Brooklyn, NY
While rooms at the Urban Cowboy Bed & Breakfast typically start at just $100, you can also rent out the whole property for two grand. This hipster hotspot in Williamsburg boasts upscale bohemian living spaces, grills in the backyard for the ultimate cookout, and a hot tub for those chilly NYC nights.
Bedrooms – 5, Sleeps – Many/$2000 per night for whole townhouse
5. Waterpark Wonder at Lake Rosseau Estate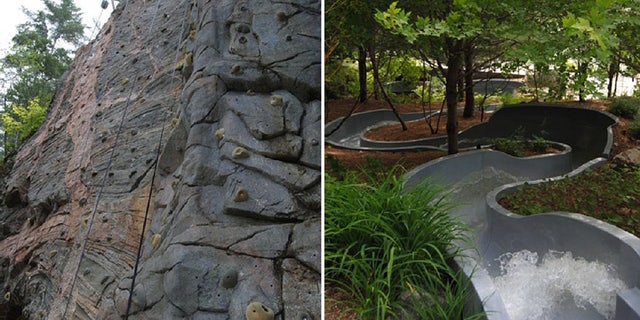 Ontario, Canada
For the outdoorsy types who don't like to really rough it, consider a stay at this luxury property in Canada. Enjoy climbing a 55-foot-high rock climbing wall. Swim beneath a cascading 50-foot-high waterfall. And when you're ready for a real thrill, take a ride down your very own 200-foot-long water slide.
Bedrooms – 12/ $40,000 per week
6. Dance the night away at Casa Mega Point Villa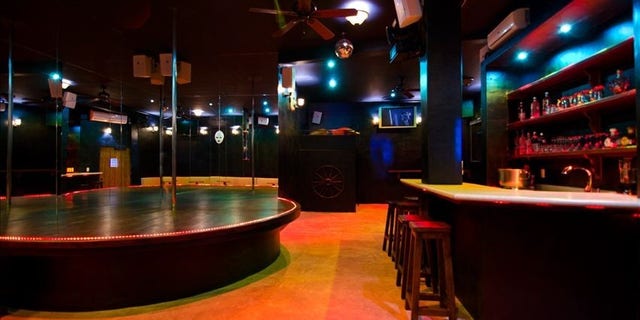 Cabo San Lucas, Mexico
Cabo may be known for its nightlife but why leave home when the party can come to you. This luxury villa sleeps almost 30 revelers so you know you're in for a good time. Take a dip in the infinity pool or cool off in a luxury marble outdoor shower. Tan on landscaped the sun deck. But when the sun goes down, the night will really heat up in the club room that's fully equipped with optional DJ services and a bartender.
Bedrooms – 14, Sleeps – 28 / $3,000 per night
7. Nature in New York with a Private Garden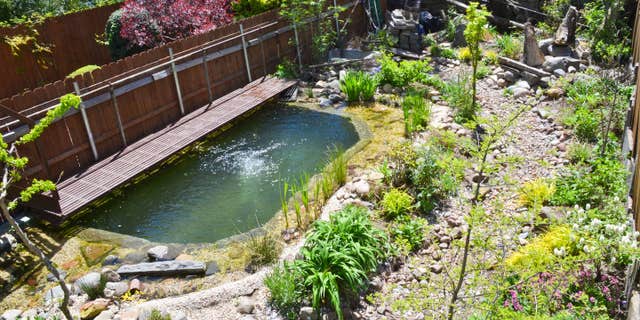 New York City may be the concrete jungle but if you're staying in this Carroll Gardens pad you might actually leave the City that Never Sleeps feeling pretty rested. According to Airbnb's listing, this property's landscaped terrace boasts "360 views of the city." Access to the house is permitted via soothing footfridge over a "natural water feature with native fish and turtles." Take a dip in what is surely one of the neighborhoods few (if not only) natural pools in the backyard.
Bedrooms – 5, Sleeps – 12/$995 per night
8. Your Very Own Wild Wild West- Chisholm Town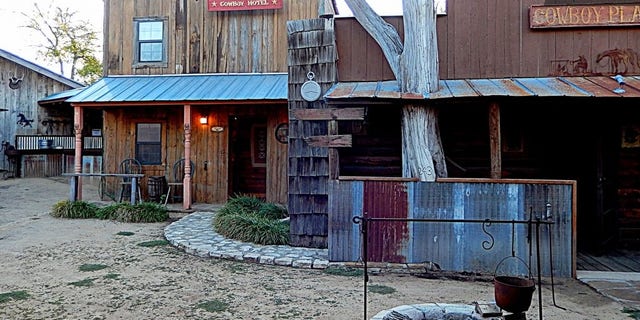 Clebern, TX
This might not be the type of upscale luxury that comes with a 5,000 square foot house but having your town for the night could be pretty. Although the listing advertises itself as a venue for bigger events like weddings and family reunions, why not take a group of friends to the Lone Star State and party like its 1899. The property features a saloon, Spanish mission, cowboy hotel, and 140 capacity banquet hall barn.
Guest house sleeps 10 /$1,000 per night