8 otherworldly landscapes on planet Earth
You don't have to hop a flight to Mars to see out-of-this-world landscapes. From Krypton-style crystal caves to strange rock formations, Earth gives the seven other planets in our solar system a run for their money. Here are eight of the most jaw-dropping, alien-like places on Mother Earth.
1. Salar de Uyuni, Bolivia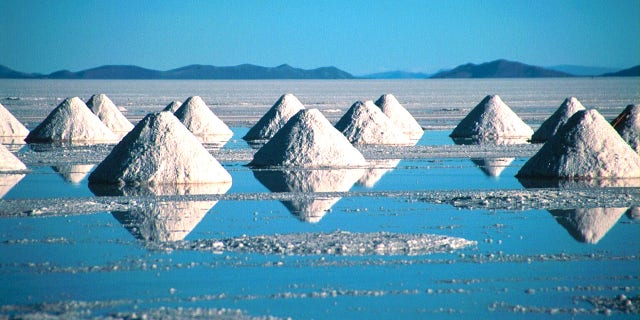 In the Andes Mountains, more than two miles above sea level, lies an enormous thin layer of water lying on top of white salt and dotted with high-peaked rugged mountains. It all combines to create a mirroring of sea and sky that reflects the horizon in varying hues as the sun moves from east to west. See this wild wonder, which is also one of the largest lithium reserves in the world, and stay in a hotel made entirely of salt blocks when you book with Wilderness Travel's Bolivia: Andean Tapestry adventure.
2. Tsingy de Bemaraha Strict Nature Reserve, Madagascar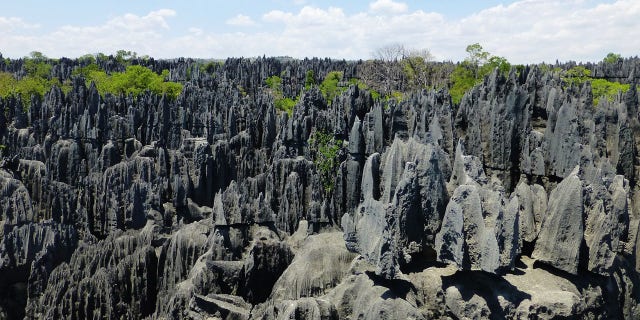 Step into a forest of limestone at this nature reserve, a UNESCO World Heritage Site since 1990. Its spiky peaks and needles of rock, reaching as high as 328 feet, were formed by erosion millions of years ago – and will ultimately be erased by the same process. The area is home to a variety of vegetation and wildlife, including endangered lemurs and birds. Visitors must navigate the landscape via suspension bridges and even harnesses and carabiners. Travelers can see this natural marvel as part of a custom Madagascar itinerary from Audley Travel.
3. Cappadocia, Turkey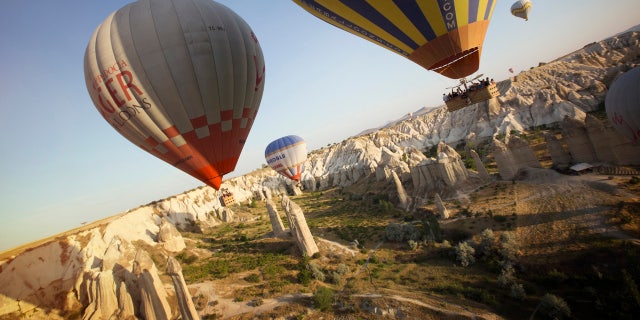 This UNESCO World Heritage Site along the Silk Road in Turkey has been home to many civilizations since 3000 B.C. The unusual landscape is the result of volcanic eruptions 60 million years ago that created conical rock formations known as "fairy chimneys." Wander among these rocks and see more than 250 churches carved out of the stone where Christians hid from the Romans, as well as cells where monks lived in the rock. Hot air balloon tours are a popular way to see the area, or join G Adventures' Absolute Turkey: Winter 15-day tour.
4. Ice Caves, Austria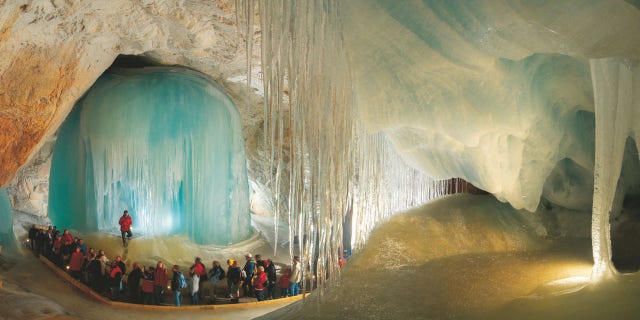 There are no crystals in these caves, but there is plenty of ice: 30 miles of it. The ice caves in the mountains of Tennengebirge are the largest in the world and are filled with wonderful ice sculptures and formations. From May through October, visitors can see the magnesium-lit ice and its many famous features, including the Posselt Tower stalagmite, the 75-foot Great Ice Embankment and the ice "organ."
5. Sorek Stalactite Cave Nature Reserve, Israel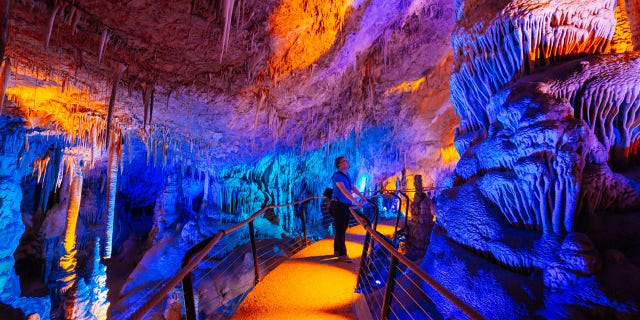 Immerse yourself in a subterranean world of stalactites and stalagmites – some as much as 300,000 years old, at this natural reserve in the western Judean mountains. The formations take all manner of shapes and are named for the things they resemble, including macaroni, an ice cream cone and Snow White and the Seven Dwarfs. The stalactites and stalagmites formed from rainwater deposits that seeped through the earth and wore away at the limestone over thousands of years. A guided tour of the nearly 300-foot cave is especially wonderful in winter, when glistening drops of water fall to the floor.
6. The White Desert, Egypt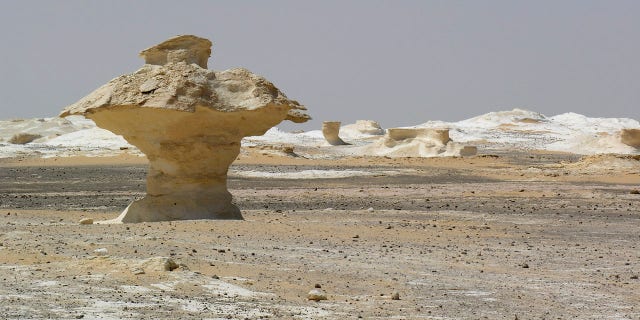 Egypt is known for its deserts filled with pyramids, but not many have heard of its "white" desert west of the Nile, which is filled with wind-formed limestone rocks shaped like icebergs, mushrooms and fjords that are covered with light-colored sand. Take a safari through the terrain or enjoy it by moonlight for an even eerier spectacle. Audley Travel will custom-create a journey through Egypt's deserts, hitting all the destinations on your itinerary.
7. Bourke's Luck Potholes, South Africa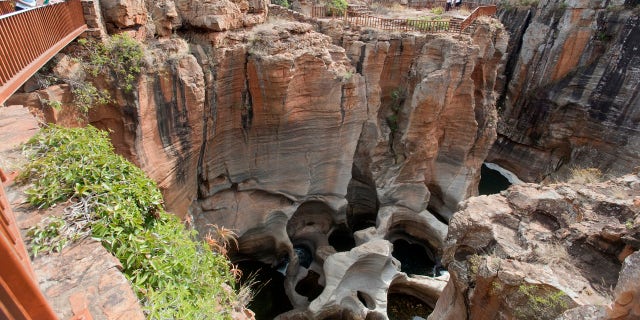 Who needs cars when nature can create its own potholes? Water from two rivers that has flowed for centuries through the Blyde River Canyon in South Africa's Mpumalanga region has created a dramatic geologic work of art. The force of the rivers combined with the sediment they carry creates "potholes" that hold pooled water and are surrounded by amber, brown and taupe-colored sandstone. The area is named for a prospector who searched for gold in the area. G Adventures takes travelers through the canyon on its popular 9-day Kruger & Falls in South Africa trip.
8. Cueva de los Cristales (Cave of Crystals), Mexico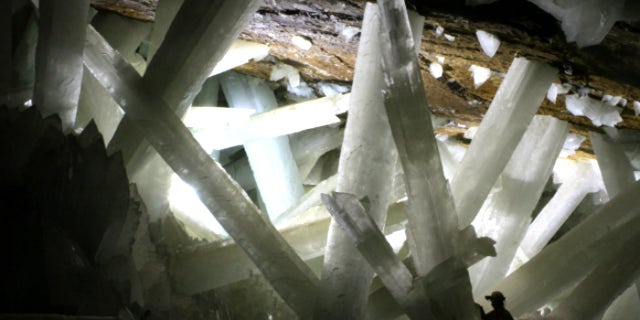 This unreal find at the Naica Mine in Chihuahua – four caves filled with selenite crystals up to 36 feet long and three feet wide – feels like Superman's Fortress of Solitude. The crystals – the largest of their kind ever found –formed underwater and were discovered when the caves were drained to mine for minerals. With temperatures of up to 136 °F and 90 percent humidity, these geologic wonders can be seen for no more than two hours at a time due to the conditions inside the cave.