8 fabulous Black Friday and Cyber Monday hotel deals
Never fear, jetsetters. Black Friday and Cyber Monday is not just about snagging that discounted toaster oven or flat screen TV. For travelers, the holiday offers include some exciting hotel deals with discounts as high as 50 percent at many resort destinations.
So while your friends and relatives are muscling it out for cheap deals on appliances, you can be booking your next island escape. Here are eight deals that will have you packing your bags and hopping the next flight to Dealtown.
1. Miami/South Beach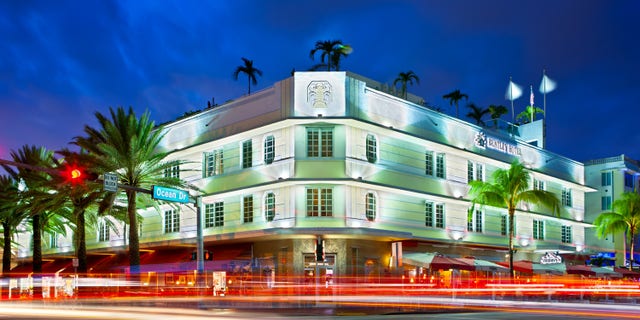 Let's face it. When the weather outside is frightful, the fire is not as delightful as a piña colada on the beach. Lucky for you there are several hotels in Florida offering serious Cyber Monday and Black Friday Deals.
At the Turnberry Isle Miami hotel, guests will get 30 percent off of the rate of their room when they book anytime between Black Friday and the end of Cyber Monday. The Mediterranean-style retreat, located between Miami and Fort Lauderdale, contains two championship golf courses, an award-winning steak house, three pools and a four-star fitness center.
For other discounted room rates in South Florida check out the deals offered at MENIN Hotels. If you book your stay at either the Bentley South Beach (recognized by Official Best of Florida as the "2010 Best Boutique Hotel in Florida") or The Sanctuary hotel near Downtown Miami any time on Cyber Monday, you will receive 25 percent off your booking. Click here to book your stay at Bentley South Beach for The Sanctuary.
If you are still on the hunt for a Cyber Monday deal even after all of those offerings, you can always stay at the South Beach Marriott in Miami Beach. The hotel will give a 30 percent discount on room rates purchased any time on Cyber Monday. Book online with promo code 7YM anytime during Cyber Monday and get ready to stock up on sunscreen and beachwear.
2. Aruba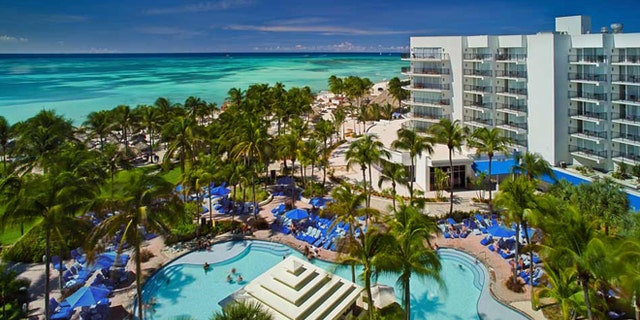 Just when you've hit the worst of your post-holiday sugar crash, it may be time to swap out the Christmas tree for palm trees. At the Aruba Marriott Resort & Stellaris Casino in Palm Beach, you can receive a free three-night stay if you book your vacation on Cyber Monday. Guests who purchase three consecutive nights at the hotel receive the next three consecutive nights totally free. Book online with promo code D52. To see more of Marriott's Cyber Monday travel deals, check out their website and book a vacation to anywhere from South America to South Africa.
3. Vermont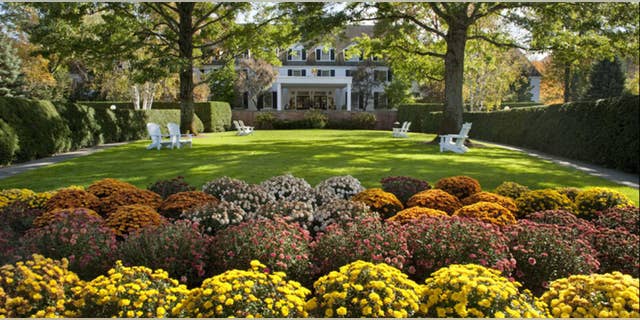 For those who enjoy the crisp winter season, a rustic New England getaway may be the perfect Cyber Monday purchase. The Woodstock Inn & Resort located in the heart of Woodstock, V.T. is offering discounted room rates for as low as $129 for vacations booked on Cyber Monday. The resort is close to ski resorts and is surrounded by quaint 19th century architecture. It features 18-hole golf course, four restaurants and a 10,000 square-foot LEED-certified spa. For more information or to book, visit their website or call (888) 481-8802.
4. North Jersey Shore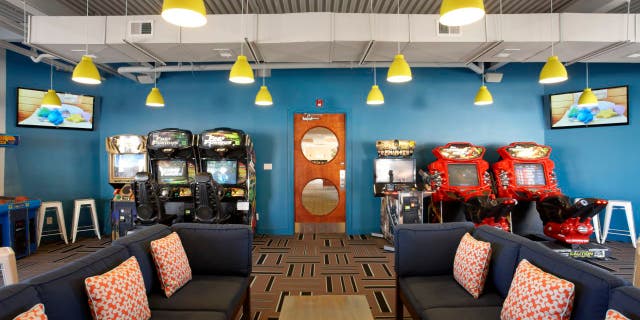 Just because you book a vacation in during frigid holiday season, doesn't mean you have to travel during the winter months. Cyber Monday is the perfect time to plan for your summer vacation. Morey Hotels in Wildwood, N.J. is offering $50 hotel rooms to those who book during Cyber Monday. The various hotels are located beside a classic seaside amusement park and a vibrant boardwalk. To take advantage of the deal visit Morey's website any time on Cyber Monday to book your Jersey Shore vacation.
5. California Gold Coast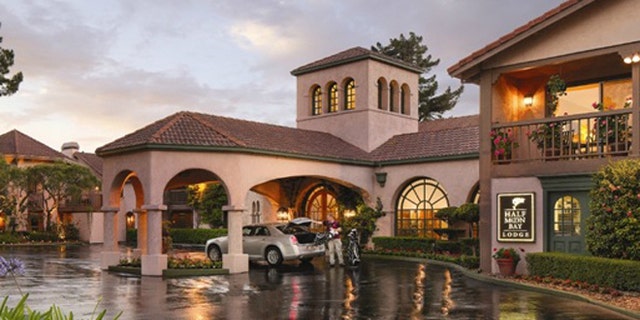 If you're thinking of booking a vacation, why not visit the Golden State? If the near-perfect weather and beautiful Pacific coastline isn't enough of a draw how about a 40 percent discount on your hotel rates? California's Pacifica Hotels is holding the ultimate Cyber Monday sale and offering guests 40 percent off of the price of their hotel room at any of their 15 hotels. These include resorts like the Pacifica Suites in Santa Barbara and the Laguna Cliffs Inn in Laguna Beach and not to mention more than a dozen other hotels along California's coastline. The Cyber Monday deal is only available to those who book on Dec. 2 and is offered exclusively online through Pacifica's Facebook page.
6. New York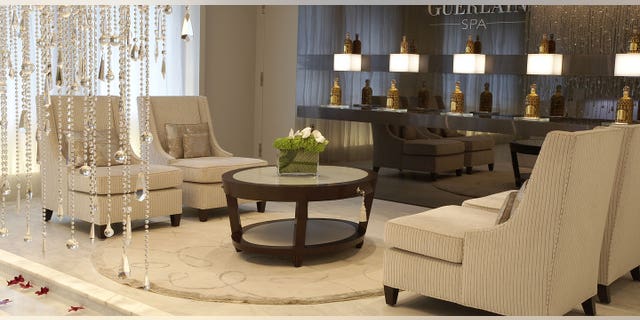 The holidays can be hectic, all the planning and gift buying can really take a toll on your stress levels. That's why the Guerlain Spa inside the Waldorf Astoria is offering a whopping 40 percent discounts on spa treatments purchased during the 24-hour period that is Cyber Monday. Enjoy a 50-minute Swedish massage or Radiance Facial at nearly half off its regular price. The special also includes a complimentary Guerlain's Revitalizing Super Aqua Eye Mask and, just to make sure you're relaxed, a post-treatment champagne cocktail.
Think someone else may need a spa trip more than you? The Guerlain has you covered. The spa will be offering a 30 percent discount on all gift cards over $250. To take advantage of the deal, visit the Guerlain's booking site on Cyber Monday.
7. Martha's Vineyard
It's never too early to start planning a summer getaway. With a Cyber Monday deal like the one from the Harbor View Hotel on Martha's Vineyard, you'll be counting down the days until you can trade in your coat for a beach chair. Travelers who book their stay between Black Friday, Nov. 29, and CyberMonday, Dec. 2, will receive 20 percent off room rates on one- or two-night stays and 30 percent on three-night stays. Located in the heart of historic Edgartown, Massachusetts, the Harbor View Hotel has been a fixture on the Vineyard since 1891. Enjoy its luxury suites, which boast stunning views of the Edgartown Harbor, complete with sailboats and yachts floating in the distance. To make a reservation visit the hotel's website or call (800) 225-6005.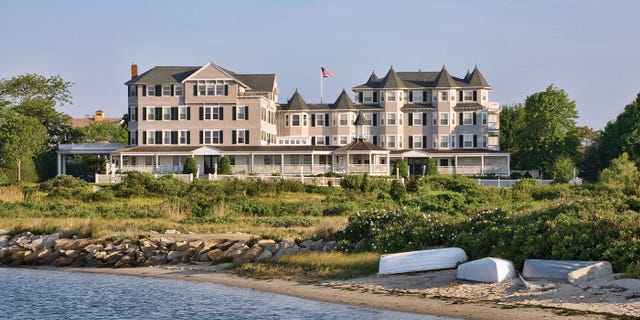 8. Arizona
A vacation to sun and sand does not always have to mean beach. A trip to Arizona's stunning cliff and canyon-side resorts offers a chance to relax and take in the vistas of the American Southwest. At the Pointe Hilton Tapatio Cliffs Resort in Phoenix you can save 20 percent off of standard room rates if you book a two-night stay anytime between Black Friday and Cyber Monday. The booking must be made online using the promo code CYBER.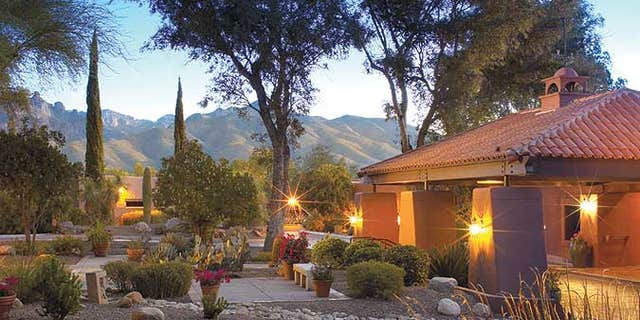 The Hilton Tucson El Conquistador in Tucson will also be offering discounted rates for all rooms for just $99. The reservation must be booked during the 72-hour period between 8 a.m. on Cyber Monday (Dec. 2) and 8 a.m. on Thursday (Dec. 5). For the deal, make sure to give the rate code "NC" when booking online or when booking by phone at (800) 445-8667.
For those travelers looking for a little post-holiday wellness retreat, Canyon Ranch in Tucson has discounted rates to its luxury resorts for those who purchase gift cards during Cyber Monday. The Ranch will be offering $100 vouchers for every $500 spent on gift cards. The cards may be used at their two world-renowned health resorts, their beachfront hotel and spa, or at the Canyon Ranch SpaClub. The gift cards are valid at the Tucson, Lenox and Miami Beach locations. To make a purchase on Cyber Monday visit the Canyon Ranch website or call (800) 742-9000.