70-year-old man removed from plane for 'racial abuse'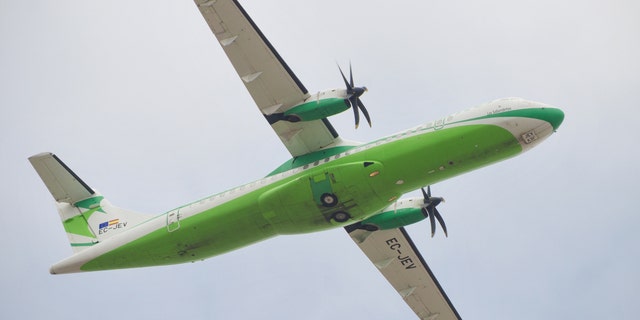 A 70-year-old man was removed from a plane after allegedly making a racist comment to a black flight attendant.
The man was reportedly boarding a Binter Canarias flight to La Palma at North Tenerife Airport in Spain when he "hurled racist abuse" at the flight attendant, witnesses said.
'RACIST' FRONTIER AIRLINES PASSENGER TELLS SEAT-MATE HE'S 'PULLING HIS WHITE CARD'
According to Spanish media outlet El Pais, the man allegedly told the black flight attendant, "I don't want blacks around me" as he was getting onto the plane.
Once the passenger made it to his seat, the plane's captain came and ordered the man to leave the plane.
In a video uploaded by another passenger to social media, the man is seen initially refusing to comply with the captain's orders. The captain then brings in multiple security guards to remove the passenger, SF Gate reported. After a "brief protest," the man exits the plane without further incident.
Binter Canarias issued a statement in a tweet regarding the incident, SF Gate reported.
"From Binter we want to express our utmost rejection and outrage at behaviors of this type and show our full support to our crews who constantly strive to provide the best service to our customers."
FOLLOW US ON FACEBOOK FOR MORE FOX LIFESTYLE NEWS
The airline filed a complaint against the passenger for "racial abuse."
The incident delayed takeoff by 20 minutes, SF Gate reported.