7 weirdest hotel freebies
Everyone knows that we here at Oyster.com love freebies. After all, we talk about them a lot — and we mean a lot. But when you're shelling out hard-earned cash for your hotel room, it's nice when the hotel recognizes that and throws in some perks "just because." We've already gone through the freebies we love, and honestly kind of expect, but we've yet to go through all the freebies that really took us by surprise — and sometimes even made us laugh! Some you can bring home with you, some are just on loan, but all of these amenities are funky, looney, and downright fabulous.
1. Toys for Adults at Hotel Avante, Silicon Valley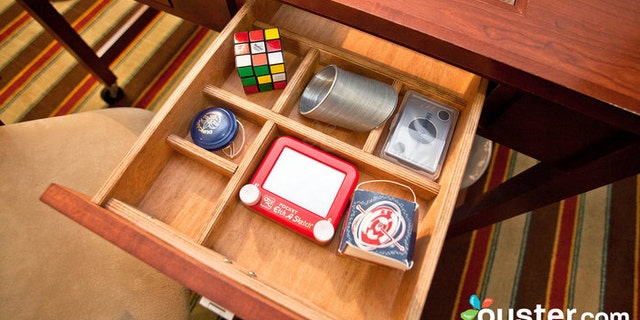 Get your mind out of the gutter. Those are not the kind of toys we are talking about — and we would definitely not be okay with them if they were on loan! Instead, Hotel Avante offers adult guests good old-fashioned toys in each room. Called "executive toy boxes," they include toys such as Slinkys, yo-yos, Etch-a-Sketchs, and Rubik's cubes, and are meant to be used as inspiration — or even just distractions — for business travelers burning the midnight oil. But if you're a leisure traveler, we won't tell — go ahead and have some fun!
2. Goldfish at the Soho Grand Hotel, New York City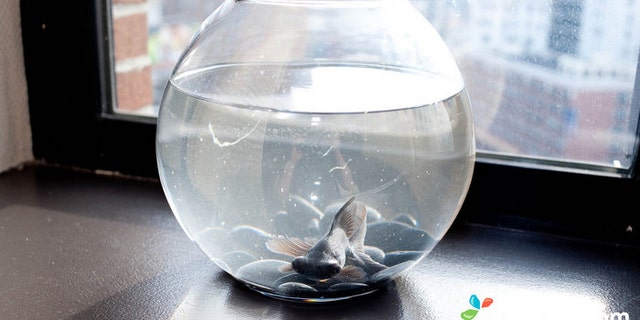 Talk about pet-friendly! Not only does the Soho Grand allow guests to bring their pets, they even provide pets for guests who don't have their own. Guests staying at this hip downtown hotel can request having goldfish delivered to their rooms to keep them company during their stay. The Tribeca Grand provides the same service.
3. Painting Happy Hour at the Hotel Monaco Portland
As with all Kimpton hotels, Hotel Monaco offers a free, nightly happy hour with wine and beer. But Hotel Monaco offers a little something extra at it's happy hour that many Kimptons do not: art supplies. Whether they're used to entertain the tots as parents sip and chat, or adults feel inspired by (liquid courage) the artwork in the lobby, easels, paint brushes, and paints are available for use.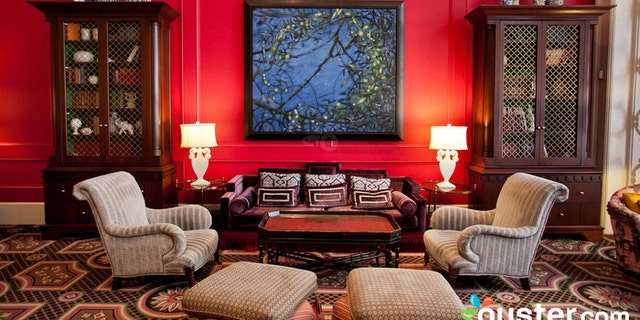 4. Walking Sticks at Post Ranch Inn, Big Sur
The Post Ranch Inn is built into the cliffs of Big Sur, and the organic architecture is breathtaking, seeming to grow out of the ground beside the hotel's surrounding redwoods. While rooms offer a plethora of freebies, such as minibar snacks and drinks, the funkiest we came across were the walking sticks provided for guests to use throughout their stay. Guests can either explore the property on their own, or bring their walking sticks along on the free guided hikes led by hotel staff.
5. Turntables and Vinyl Records at the Ace Hotel, Palm Springs
The hipster-minded Ace Hotel chain, which also has properties in New York City, Portland, Seattle, and Los Angeles, boasts an uber-cool spot in Palm Springs. The hotel has a palpable party vibe and frequent music nights with a live DJ. Other music-minded amenities include retro turntables and vinyl records in some rooms.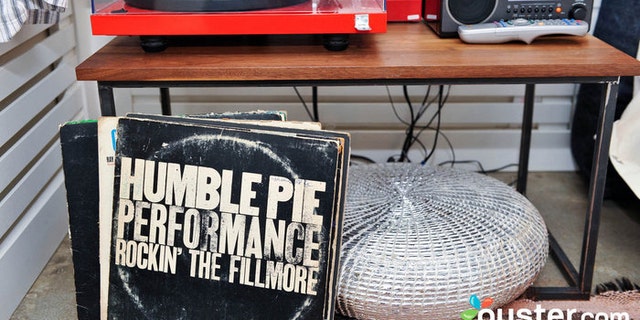 6. Evian Spritzes and Sunglasses Cleaning, Four Seasons Resort Lanai
The Four Seasons brand is known for its above-and-beyond service, and the Four Seasons at Manele Bay, on the Hawaiian island of Lanai, is no different. While guests lounge by the pool or on the beach, attendants come around offering free fruit skewers, chilled towels, sunscreen, and spritzes of Evian for cooling off. Staff will even clean guests' glasses that have gotten smudged.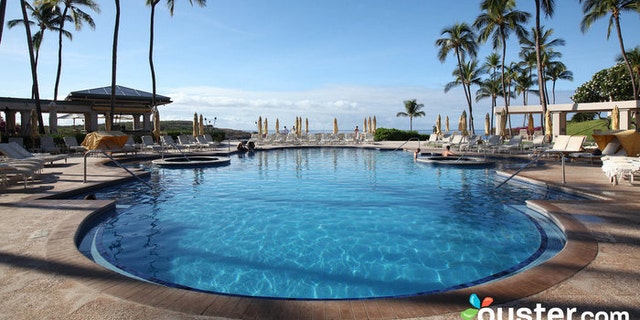 7. Polaroid Cameras and Typewriters at Hotel San Jose, Austin
This quaint, 40-room property, originally built as a motel in 1939, sits at the center of Austin's SoCo neighborhood, a trendy area known for great music. The hotel has adopted the neighborhood's quirky vibe not only in its design, but also in its amenities: Guests can borrow the hotel's Remington Premier typewriter or Polaroid camera, for taking some artsy shots.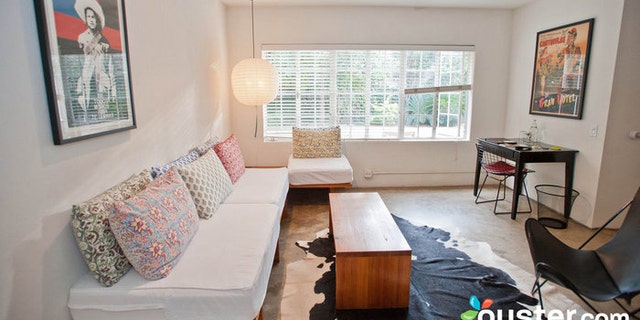 More from Oyster
11 things we love about hotels
Our top 11 favorite freebies