7 ways to celebrate 4th of July in America's birthplace
If you're wondering how you're going to fill this year's Fourth of July holiday weekend, consider a trip back to where America began: Philadelphia. America's birthplace, as it's known, is where the Founding Fathers declared America's independence back in 1776. Today, Philadelphia throws a kickin' party to celebrate the Fourth of July and the streets will be buzzing over the three-day weekend.
But the City of Brotherly Love is a whole lot more than the Liberty Bell. A cultural mecca, it's bursting with fine dining, a terrific shopping scene, and lively nightlife. Here are some of the city's best spots to stay, shop, explore, dine and celebrate while celebrating the Fourth. Don't forget the sparklers.
1. Taste of Philly on Penn's Landing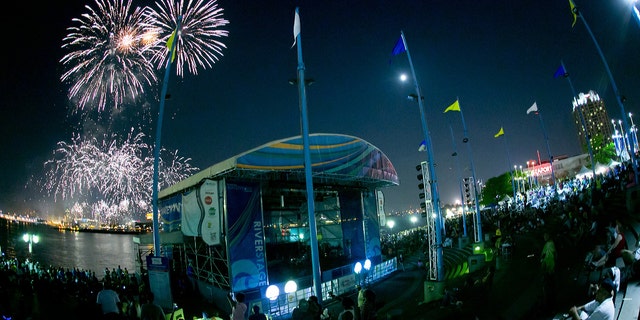 Part of the Wawa Welcome America! Festival, Taste of Philadelphia is a weekend celebration on Penn's Landing with incredible food, entertainment, fireworks and more. Keep your holiday celebration going on through the weekend with this all-star Philadelphia event.
Price Range: Free admission with tastes from local restaurants and trucks for under $5.
Location: Penn's Landing Philadelphia, PA
Dates & Times: Friday, July 5 from 12 p.m. to 10 p.m.
Saturday, July 6 from 12 p.m. to 10 p.m.
Sunday, July 7 from 12 p.m. to 3 p.m.
2. Pick up a lid from your favorite team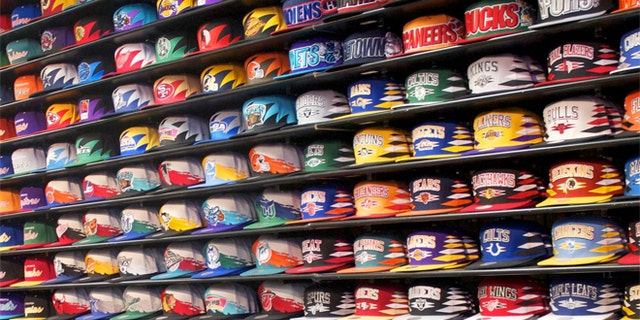 You don't get more patriotic on the 4th than baseball in the Birthplace of America. This weekend the Phillies play the Braves at home on July 5 and 6. If you're in town and cheering on the team, head over to Philadelphia's sports fan mecca, Mitchell & Ness. The leader in authentic sports apparel and nostalgia, Mitchell & Ness made their mark as the official on-field outfitter of the Philadelphia Eagles in the early 1930s. Now, Mitchell & Ness holds licenses for nearly all major league teams and, since 1988, the exclusive rights to make player number jerseys from the MLB's Authentic Cooperstown Collection.
Price Range: $25 and up
Location: 1201 Chestnut Street Philadelphia, PA 19107
3. 4th of July Jam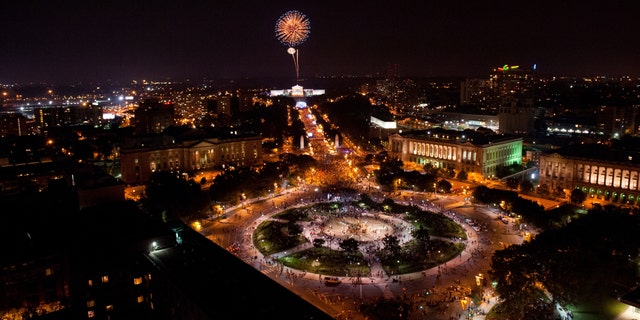 The "Largest Free Concert in America" is back. 2013's show will be hosted by Philly's own Kevin Hart and The Roots, and feature performances by John Mayer, Ne-Yo, Jill Scott, Demi Lovato, Grace Potter, and J-Cole.
Price Range: Free.
Location: Penn's Landing Philadelphia, PA
4. Dress in red, white and blue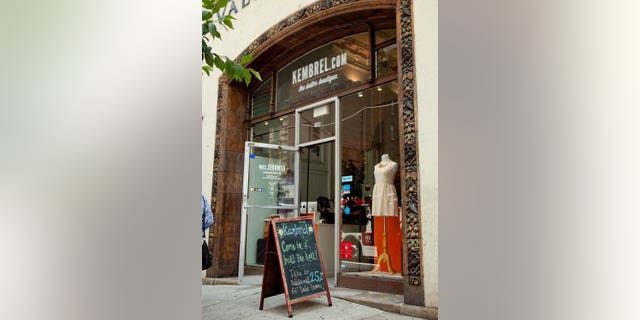 Since we're here to celebrate our country's independence, be sure to check out our top pick: Kembrel. This popular boutique features a carefully curated mix of the top local, independent niche designers from across the country, as well as established national anchor brands. The patriotic shopper will appreciate Kembrel's exclusive, sustainable and American-made products that are authentic, affordable, unique and always current. Shop Kembrel's private label, as well as brands like WeWOOD, SunaharA, 611, Vanessa Mooney and Original Penguin.
Price Range: $20 and up
Location: 1822 Chestnut Street Philadelphia PA 19103
5. Eat a dog or a burger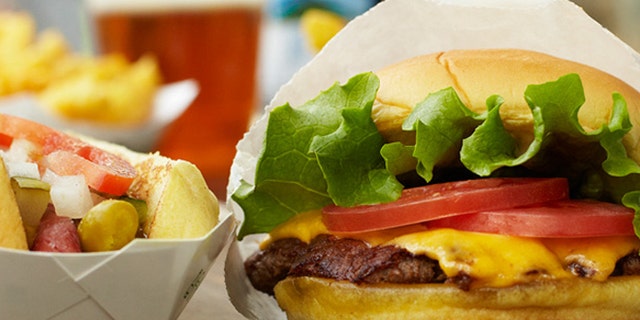 Stop by Center City's Shake Shack where they will be serving up Shack-made corn dogs and patriotic Blueberry Pie-Oh-My concretes (think a really thick shake) for the holiday weekend. Shake Shack is a modern day 'roadside' burger stand serving the most delicious burgers, fries, hot dogs, frozen custard, beer, wine and more.
Price Range: $6 to $12
Location: 2000 Sansom St Philadelphia, PA 19103
6. Dine like king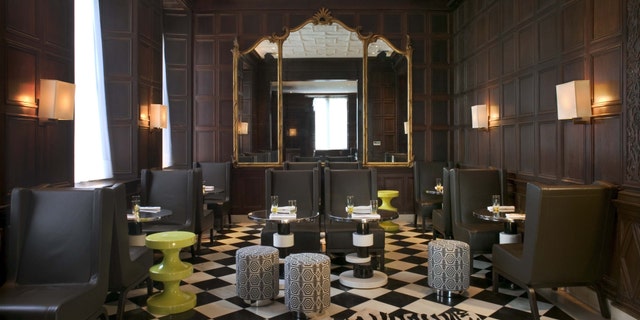 Looking to eat like our oppressive former rulers? Barclay Prime, one of the city's luxury boutique restaurants, dishes up culinary delights even crazy King George would have approved of, in a setting that thoroughly modern. Enjoy their famous Kobe beef sliders, rib-eye steaks, butter poached lobster and a menu of modern sides are among the specialties to be enjoyed in the library-like atmosphere.
Price Range: Varies
Location: 237 S. 18th Street Philadelphia, PA 19103
7. Stay where the action is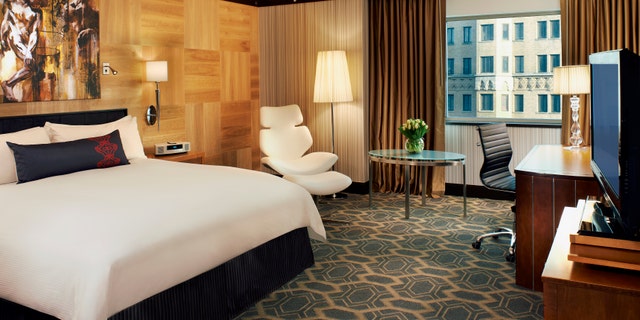 A block from Philly's famed Rittenhouse Square park and steps away from the shops of Walnut Street, the Sofitel Philadelphia's location allows guests to step out the front door and experience some of the best Philadelphia has to offer. The hotel recently underwent an extensive room renovation influenced by Philadelphia's rich arts and culture scene. Drawing inspiration from the nearby Rodin Museum, the guest rooms are infused with elements from the museum's gardens and Rodin-inspired contemporary art adorns the walls. The hotel utilizes the most eco-friendly, sustainable materials available, and their unparalleled concierge means that no question will go unanswered.
Price Range: Rooms starting at $160
Location: 120 S. 17th Street, Philadelphia, PA 19103