7 tourist trap alternatives
Name recognition is the only thing you'll sacrifice if you swap out the usual tourist attractions for these lesser-known spots. The rest is gravy: think lower prices, fewer crowds, and more time spent actually enjoying the place you're visiting.
1. INSTEAD OF GIZA, VISIT SAQQARA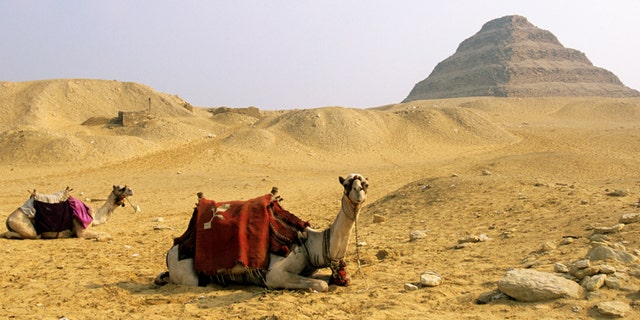 Egypt
The Saqqara Pyramids site is far less crowded than Giza Plateau, despite the fact that you can clamber into a small pyramid and wander inside tombs more beautiful than many of the more famous ones in Luxor. For an excellent introduction to ancient Egyptian architecture, start with the Imhotep Museum; it's devoted to the vizier of the same name who built the world's first stone monuments and invented the pyramid tomb. Next, head for the tomb of the vizier Mereruka, whose scenes of daily life—fishing, bread making, pet hyenas—are carved in still-sharp stone relief on the inside walls. The shared tomb of Niankhkhnum and Khnumhotep, manicurists to the pharaoh Unas, is one of the most exquisite and mysterious monuments in all Egypt—the exact relationship between the two embracing men remains lost to time. —Susan Hack
2. INSTEAD OF THE INCA TRAIL, TRY CHOQUEQUIRAO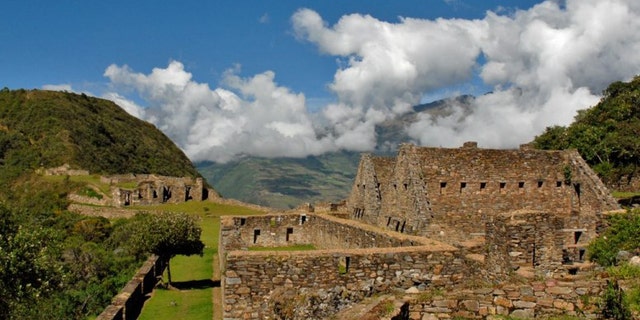 Dubbed "the next Machu Picchu" and "Machu Picchu's little sister," Choquequirao offers something that big sis has long outgrown: solitude. The site is sufficiently unknown and so hard to get to (two days of uphills and downhills on the way in, the same going out) that you may well have the place to yourself. On the average trek, you'll run into a few backpackers, the occasional orchid thief (yes, the flora is that good) and—one hopes—a tipped-off ranger. The ruins, which are surrounded by snowy peaks and lush slopes, were sacred to the Incas. I used Habitats Peru, which can set up a five-day camping trek—and the attendant guide, porter, and supplies. —Abbie Kozolchyk
3. INSTEAD OF BORA BORA, GO TO MEXICO FOR OVERWATER BUNGALOWS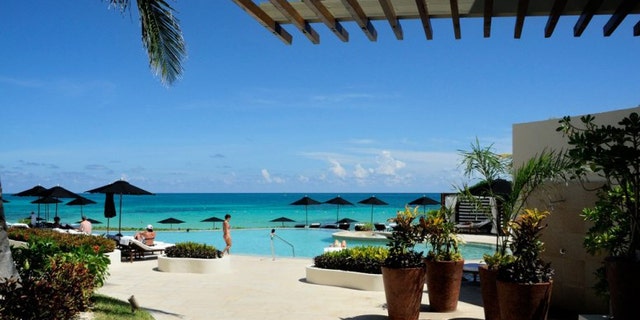 Mexico
Did you know that there's a resort in North America with overwater bungalows? Just a few hours by air nonstop from several major U.S. airports? Suited to both romantic couples and families with young kids—simultaneously? Hard to believe, I know, but I just got back and not only is it real, but it's otherworldlyI'm talking about the Rosewood Mayakoba, on Mexico's Riviera Maya, a 45-minute drive from Cancun International Airport. It feels less like a hotel than a nature and wildlife preserve dotted with bungalows and villas—all gleaming and stylish, yet also comfy and barefoot-casual. For a sprawling property, it's relatively small (128 rooms), private (each room is a freestanding villa, nestled amid lush foliage, with its own veranda and plunge pool), and green (the resort was built around the indigenous plants and wildlife so that, as you stroll, float, bike, or golf-cart around the property, it can almost feel like you're on safari). Never before have I been transported from a hotel's front desk to my room by boat via a winding lagoon. Never before have I seen a resort's spa on its own island within a lagoon. —Wendy Perrin
Full disclosure: I was at the Rosewood Mayakoba to speak to a travel-industry group—as part of a conference based at the resort next door—and thus the management knew I was there. Normally I travel unannounced, but I can't travel undercover when I'm speaking, so this was one of those unusual instances where the hotel knew I was coming.
4. INSTEAD OF MAGNOLIA CUPCAKES, BUY CANNOLI AT ROCCO'S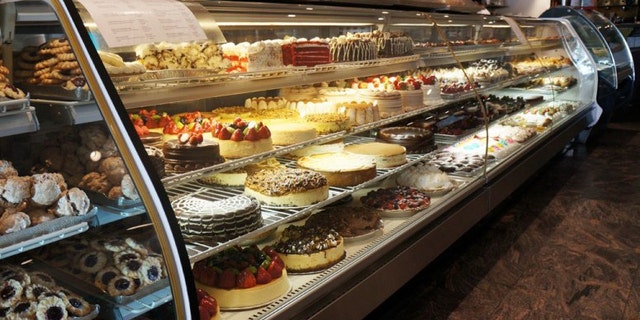 New York City
Magnolia cupcakes are to New York what Café du Monde beignets are to New Orleans: a cavity-inducing cliché. Instead, head a few blocks down to 243 Bleecker Street and pick up some excellent, authentic cannolis and an espresso at Rocco's Pastry Shop (243 Bleecker Street, 212-242-6031), one of the few vestiges of when this part of the Village was populated by Italian immigrants. If you've got your heart set on cupcakes, hail a cab to Cupcake Café (545 Ninth Avenue, 212-465-1530), which has been baking them a lot longer than Magnolia and still gets them right—moist, huge, and with real buttercream frosting. The main location on Ninth Avenue, near the Port Authority Bus Terminal, isn't too convenient, but there's an outpost nestled in the charming children's bookstore Books of Wonder (18 W. 18th Street) in Chelsea.—Peter J. Frank
See all 7 tourist trap alternatives at Conde Nast Traveler
More from Conde Nast Traveler
We Dare You to Walk Across These Bridges
Amazing Pools at the Best New Hotels