62-year-old man accused of molesting Vistara flight attendant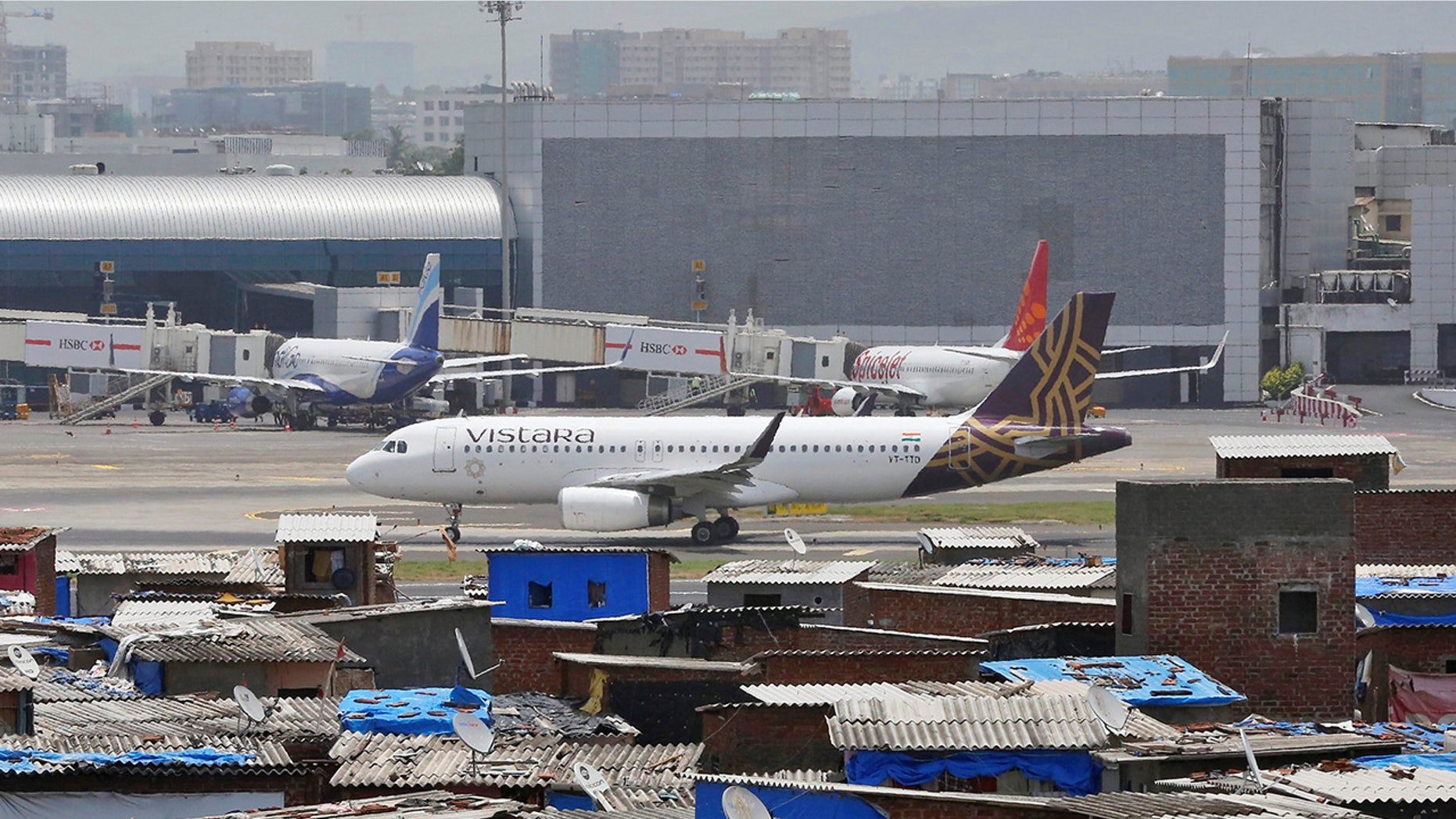 Indian authorities are investigating a reported sexual harassment incident aboard a Vistara flight during which a female flight attendant claimed she was assaulted by a 62-year-old male passenger.
On March 24, Vistara flight UK 997 departing Lucknow, in Central India, landed on New Delhi's Indira Gandhi International Airport. As passengers began to deplane at Terminal 3, the flight attendant claims that she "was touched inappropriately by the accused more than once" and "some passengers also saw this disgraceful act," the Times of India reported.
After informing her seniors, a report was filed against the man for sexual harassment and he was arrested, according to the outlet.
PILOT DUMPS 30 TONS OF FUEL MID-FLIGHT TO SAVE PASSENGER'S LIFE
The accused may be the first person to be placed on a recently enforced no-fly list, leaving him grounded for up to three months for "unruly physical gestures" and up to six months for inappropriate touching, the Times reports.
However, the decision by one airline's no-fly list is not mandatory on other carriers.
A Vistara spokesperson confirmed the incident to Fox News with the following statement.
"A member of our cabin crew operating flight number UK 997 from Lucknow to Delhi on March 24, 2018, reported an incident of sexual harassment by a passenger. Vistara does not tolerate abusive or unruly behavior by passengers that puts the safety of its staff and other customers at risk, or compromises their dignity," they said. "We have reported the matter to the police and other relevant authorities. An FIR is registered and investigation is on. We are fully committed to providing our cooperation to all the authorities."
WHAT TO DO IF YOU LOSE YOUR ID RIGHT BEFORE A FLIGHT
This is the second time in recent months that sexual harassment allegations have bubbled up against the airline. In December 2017, Bollywood actress Zaira Wasim claimed that a fellow passenger molested her aboard a flight from New Delhi to Mumbai, IBT reports.