6 sandwich ingredients worth the road trip
Whether you call it a hero, a hoagie, a po'boy or a sub, sandwiches are a lunch staple throughout the country. But it's not just their vocabulary that varies greatly from region to region: their ingredients are inspired by local products and palate peculiarities. Here are 13 sammie-centric ingredients worth a pit stop.
1. Fried Plantains, Chicago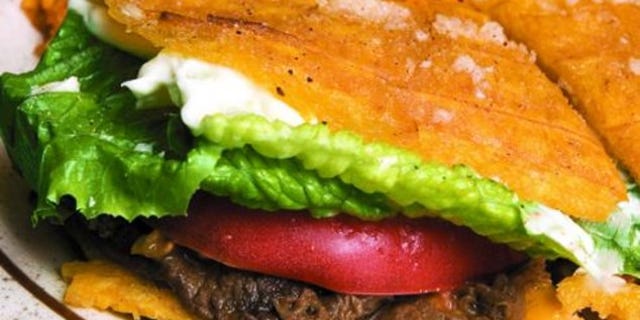 Still sticking to the Atkin's diet? Carb-phobes can skip the bread and hold their sandwich with this slightly sweet Puerto Rican delicacy. On the jibarito, the kitchen at Chicago's Borinquen Restaurant stuffs a twice-fried disk of plantains with sliced steak or roasted pork, onions, tomato, and lettuce.
2. Lox, New York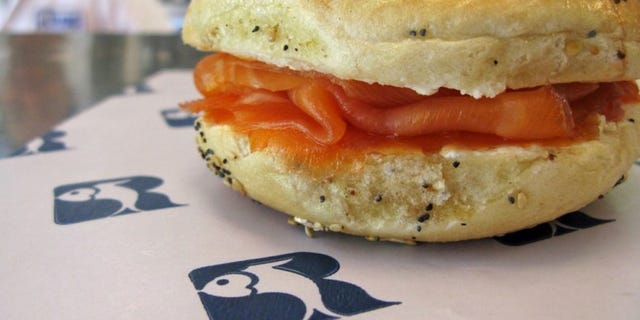 Smoked salmon may have originated in Scandinavia, but nowhere does it find more love than New York. Technically, lox is a salty brined salmon, but the term has come to be a catchall phrase for a variety of cured and smoked versions of the fish—the most common of which is nova. And any corner deli worth its salt bagel will have it on the menu in some form, but Russ & Daughters is probably the most famous "appetizing" shop in New York City. The "Classic" consists of a dense everything bagel loaded with Norwegian smoked salmon, a schmear of cream cheese of your choice, and the works: tomatoes, onions, and capers.
3. Whiz, Philadelphia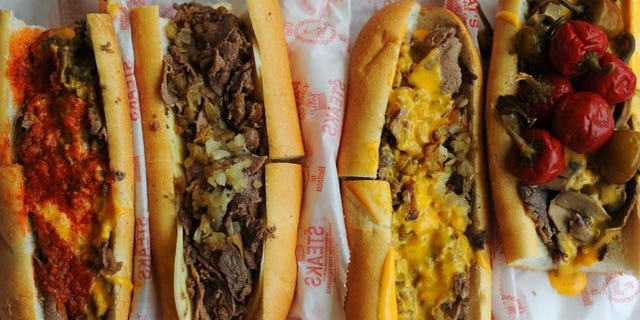 Ask a group of Philadelphians where to get the best cheesesteak and you'll be lucky if you get anything close to a consensus. Everyone's got their own spot, and their own favorite combination of meat (steak, roast pork), cheese (provolone, American, etc.) and veggies (with or without). Pat's King of Steaks has the distinction of being the original, and they've got the lexicon down to a science: order "with" (pronounced "wit") for onions, and "Whiz" for the goopy orange cheese topping that many locals prefer.
4. Weck, Buffalo, New York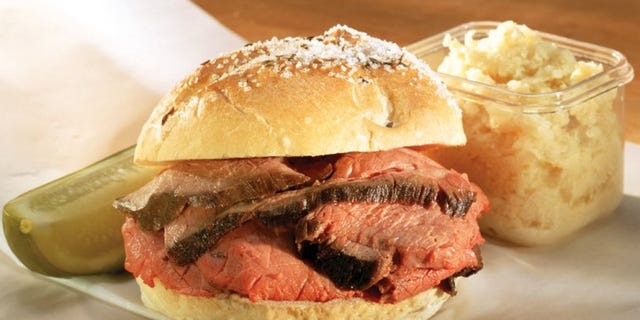 This soft round roll, usually topped with a crust of crystalline salt and caraway seeds, has its origins in Germany, where it is known as a "kummelweck." It is the roll, not the sliced roast beef and horseradish inside it, that is the star ingredient in Beef on Weck, a sandwich native to the Buffalo area. At Charlie the Butcher, Beef on Weck comes in a red and white paper basket, the better to collect the jus dripping from the roll.
5. Huckleberry Jam, Montana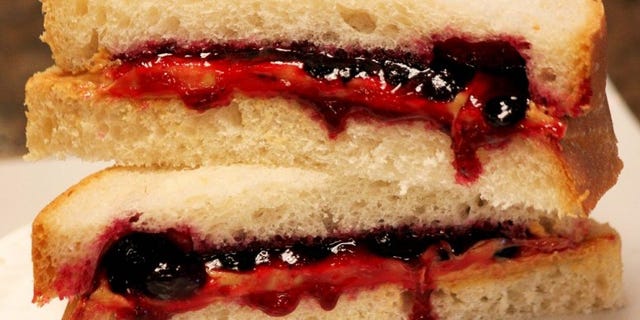 Huckleberry isn't just a character from literature—it's a real berry! And the Rocky Mountains is where you'll find them. In Montana, the sweet tart berries are used in everything from ice cream to pancakes, and lend their name to the delightful sounding dessert, huckleberry buckle. At the luxe Triple Creek Ranch in Montana's Bitterroot Mountains, sous chef Nick Kormanik's gourmet menu has a retro-comforting counterpoint in a peanut butter and huckleberry jam sandwich.
6. Mornay Sauce, Louisville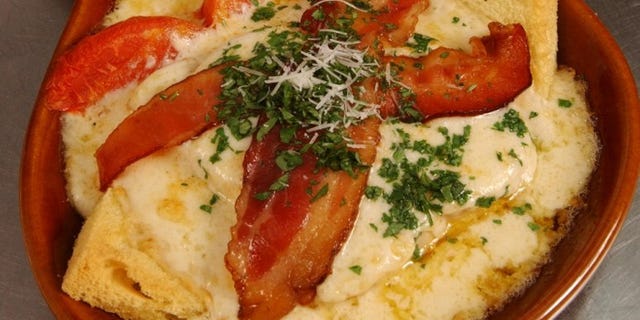 It may sound fancy and French, but on a Hot Brown, Mornay sauce is basically homemade Cheez Whiz. The Hot Brown originated at Louisville's Brown Hotel in the 1920s, and is an open-faced turkey and bacon sandwich, smothered in the gooey orange sauce and baked. Further West in Springfield, Illinois, the cheese sauce is employed on the Horsehoe sandwich. Here, the sauce is modified to include enhancements like beer and mustard, the turkey is swapped for a hamburger patty, and in between the meat and the cheese is a layer of fries. If that's too much for your arteries, order a half-portion, also known as a Ponyshoe. At Springfield's D'Arcy's Pint, the meat is customizable.
See more sandwich ingredients worth a road trip at Condé Nast Traveler
More from Condé Nast Traveler
300 Breathtaking Hotel Room Views
12 Hotels with Overwater Bungalows