6 free things to do at Disney this holiday season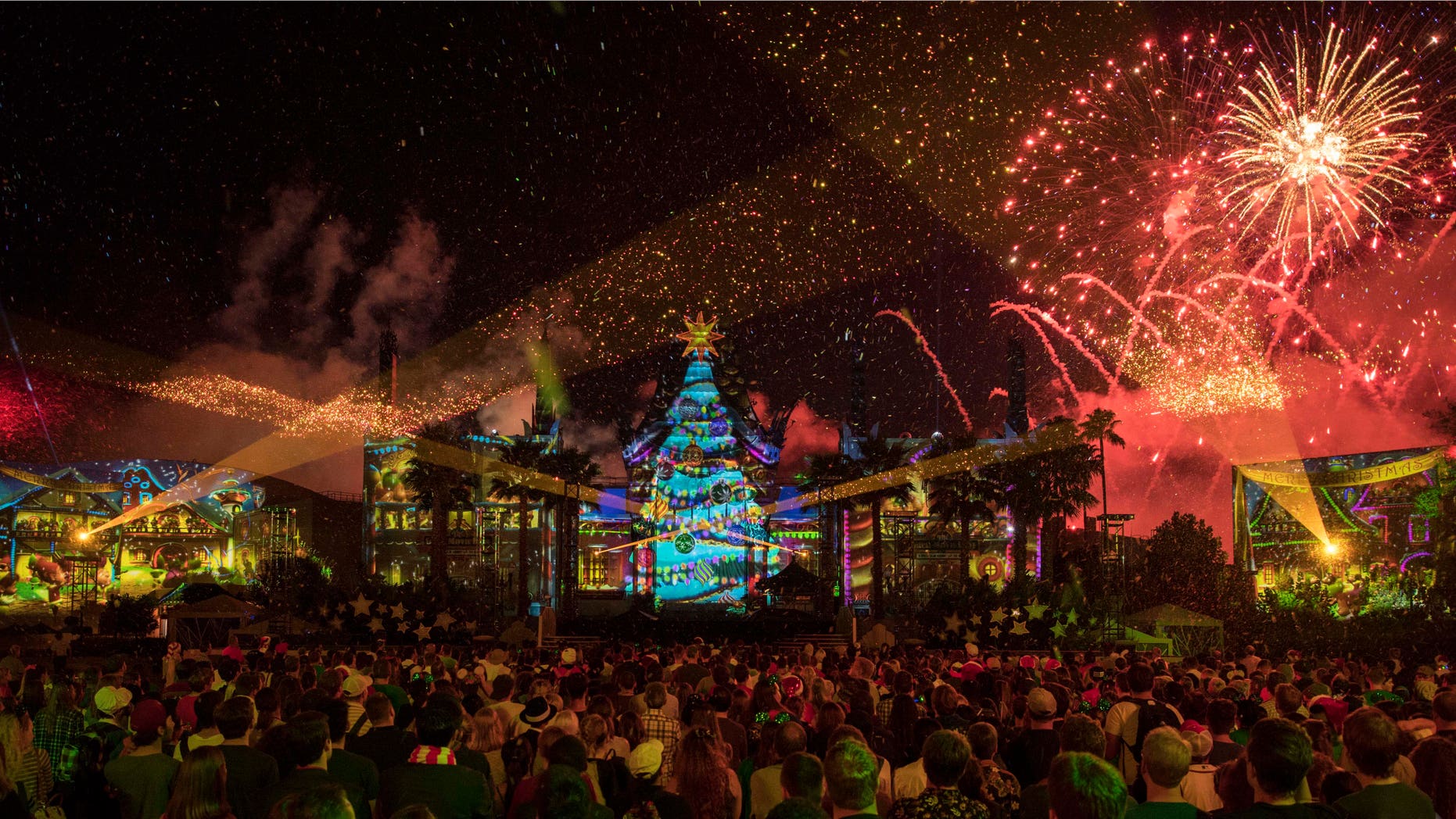 The holiday season is a joyful time of the year but it can also put a serious strain on the wallet. Buying presents, decorations, groceries for entertaining all adds up. According to the American Research Group, Americans are expected to spend $935.58 on holiday shopping this year alone.
So why not let someone else decorate the tree, sing the carols and make the dinner. Is it possible to go to Disney and not spend much more than if Christmas was spent at home with your grumpy Aunt Dottie?
Let's take a look at the numbers.
Here's how a trip to Disney would break down this month.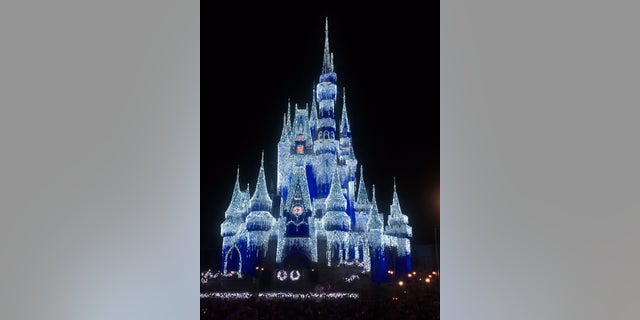 Airfare
"Flights are looking pretty good for Orlando right now." says Leslie Cafferty, VP of Global Communications at booking.com and kayak.com. "Median airfare right now from most places in the U.S. to Orlando is averaging about $290 round trip-- and specifically the week of Christmas it's up just slightly to about $350 roundtrip. But that's not a massive jump for Christmas week."
9 WACKY WAYS TO SEE SANTA CLAUS THIS YEAR 
Hotel
There are plenty of hotels to choose from in Orlando with 119,800 rooms available throughout the city.
Travelzoo's senior editor Gabe Saglie says that although Disney resorts and official Disney properties might be pricier than staying off resort, they may be worth the splurge.
"Guests at official Disney properties can access the park early thanks to extra magic hours--giving you better odds at getting on that must-ride attraction.  They also get priority access during super peak times when the parks reach capacity and need to close early, as well as all-day shuttle service between all parks."
Travelzoo currently has a deal at the Wyndham Garden Lake Buena Vista Disney Springs Resort Area where travelers can score a room for $69/per night on select dates.
Cafferty says sometimes waiting is key to scoring the best price for a hotel room. "The last minute booking technology on some of these travel sites has become much more sophisticated. Your odds of finding a good price on a hotel at the last minute are much better than airfare. If you aren't seeing a price don't be afraid to book at the last minute."
Bundle it
Bundling the hotel, park tickets and food can be cheaper than buying it all ala carte says Kim Anwar of MagicFamilyGetaways.com. She estimates that a 5-day, 4-night trip in December for a family of two adults and two children both under the age of ten would be about $1,579. " If a meal plan is included then the price goes up to $2084.00."
DISNEY TRANSFORMS EPCOT INTO 'STAR WARS' DEATH STAR
Once you've booked your hotel, airfare and park tickets check out some of the best free things to do at Disney to help stretch your dollar.
1) Check out the Christmas decorations at the Disney Resorts
To save money on the days you aren't planning to hit the parks, hop on the monorail and check out Disney's beautifully decked out resorts.
"The highlight of the decorations here is unquestionably the life-sized gingerbread house [at the Grand Floridian]," says Tom Bricker of disneytouristblog.com. The house is handcrafted each year and made from real, edible ingredients and makes the entire lobby of the hotel smell like spicy gingerbread.
2) Starbright Holidays Lights Drone Show
New to Disney Springs this year is nightly (7 p.m. and 8:30pm) light show feautirng drones. The "Starbright Holidays," a collaboration with Intel, is the first time in the U.S. that 300 show drones have taken flight at the same time. The lighted drones dance along to festive holiday music while forming classic Christmas figures in the sky.
3) Festival of Toys with Nightly Tree Lighting
Check out the Once Upon Time Fountain area in Disney Springs from 4 p.m. to 10 p.m. The daily festical includes a holiday dance party with a DJ, a tree lighting ceremony, carolers, pin trading, hot cocoa and oversized toys that come to life.
TURKISH RESTAURANT SPREADS CHRISTMAS CHEER WITH FREE MEAL FOR THE ELDERLY
4) Christmas Tree Trail
Walk through the trail and take in 15 custom decorated Disney-themed Christmas trees. The park goes all out to make it really feel like a classic Christmas with a light snowfall-- yup, snow in Florida-- and festive tunes.
5) Visit with Santa Claus
Sit on Santa's lap and tell him your Christmas wishes at Santa's Chalet in Disney Springs. Avoid the long lines by putting your name on the list and get a pager that tells you when Santa is ready for you. Santa Claus the man is at Disney now until Dec. 24-- and after that Goofy Santa is available for meet and greets.
6) Jingle Bell, Jingle Bam! at Hollywood Studios
Disney's new holiday show Jingle Bell, Jingle Bam! features classic Disney characters, special effects, lasers, fireworks and more snow. The show, which is projected onto The Chinese Theater nightly,  is free with park admission ($97).
Got a little extra dough? Check out the big park party
Mickey's Very Merry Christmas Party at Magic Kingdom: $91 and up
With snow falling on Main Street and free hot cocoa and cookies, Mickey's Very Merry Christmas Party offers plenty of festive fun. The party has live entertainment, the Once Upon A Time Christmastime Parade and fireworks. The holiday party starts at 7 p.m. and goes until midnight on select nights. If the party is sold out then buy a ticket to the Magic Kingdom on a day that the party isn't happening that way you can enjoy some of the holiday fun and stay in the park longer.