5 websites that take booking air travel to new heights
Remember the days when you had to call a travel agent or dial a host of toll free numbers on your own to comparison shop for flights and hotels? Those days are long gone. Personal online travel planning is now the second largest e-commerce moneymaker, trailing only the adult entertainment industry.
Last year Americans spent some $103 billion online on leisure and small business travel, and, according to Hudson Crossing, a travel consulting company, that figure is set to rise to over $110 billion next year as the economy continues to recover.
Most of us are now our own travel agents, and there are scores of websites out there to help us do the job that professionals once dominated. We took five travel websites that are creating a buzz in the travel industry and put them to the test. All of them can help you make more informed airline ticket purchases on the Internet, but each have unique ways to book a flight that go beyond simply entering in your destination and dates.
1. GetGoing.com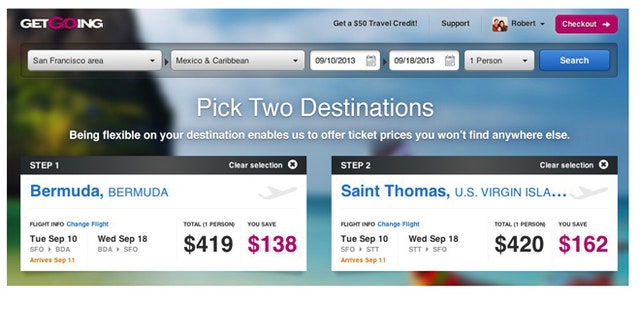 Get Going is a terrific new site for leisure travelers who are flexible and are looking for a bargain. The site's signature feature is its Pick 2 Get 1 deal whereby travelers narrow down their flight search to two destinations, select their itinerary (the carrier isn't disclosed but the times and routing are) and then allow the site to decide, based on a virtual flip of the coin, where they're going.
"Nearly everyone has at least two places they'd like to visit, right?" said Robb Henshaw, the company's vice president of communications. "We had one married couple tell us they've spent the last 27 years fighting over where to go on vacation, so the Pick 2, Get 1 is a great way to neutralize arguments."
I tested the Pick 2, Get 1 deal and in most cases, the flights offered were typically about 20-30 percent cheaper then what I could find in ordinary flight search engines like Kayak. Travelers can double check the two options they select to make sure they're getting the best deal, but if you discover there's a better price after you book, GetGoing will refund you the difference.
The Pick 2, Get 1 search tool allows you to brainstorm potential destinations not just by the specific airport but also by region or by theme, such as adventure/outdoors, beaches & sun, history & culture, or New York Times Top Places 2013.
The site's standard flight search tool offers a host of unusual ways to search that will appeal to travelers looking for ideas or just a great deal. Travelers can search for flights into a country or region, rather than a specific city, or they can search by the type of activity or holiday they are looking for, such as scuba diving, family friendly destinations, beer or wine tasting and so on.
The obvious cons with the Pick 2, Get 1 deal is that you're letting the site make the final call on where you wind up and you can't select your preferred carrier. "If you're a control freak, Get Going is not for you," says Henry Harteveldt, a travel industry analyst at Hudson Crossing.
2. RouteHappy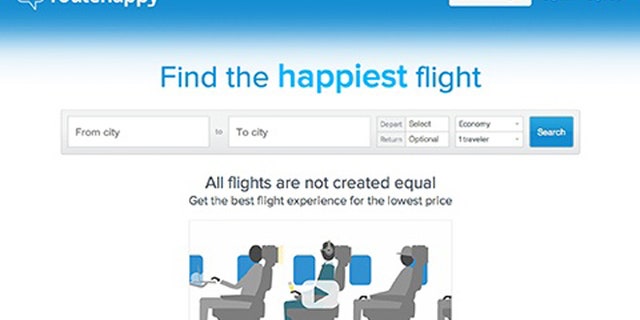 For those who aren't just looking for the cheapest flight, this is a helpful new site that helps travelers gauge how comfortable and convenient a given itinerary might be. In addition to more standard search terms, users can also prioritize flight search results by the site's "happiness score," which takes into account layover times, passenger reviews and amenities such as seat size and configuration and Wi-Fi availability.
I like how this site gives users info that isn't readily available in one place. I might not select a flight based on entertainment options, Wi-Fi or power outlet availability, but these "happiness factors" are a great tiebreaker if you have multiple options.
Henry Harteveldt says that the site is essentially trying to be the Trip Advisor of air travel, but concedes that as a newish site it doesn't have enough user generated feedback at the moment. "It's going to take them a while to get a critical mass of reviews," he said.
3. Pintrips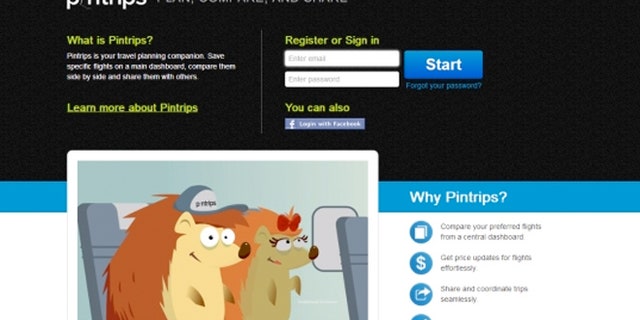 This novel new site, which borrows from the Pinterest concept of pinning things that interest you, is a great way to organize your flight search and share the results with travel partners. If you typically search a host of sites to comparison shop for a flight, this is one convenient site where you can make an easy comparison of the options you found on various sites.
I used this site to plan a trip to South America and I loved how the Pintrips software allowed me to "pin" itineraries on various sites to compare later on. After I checked out what I'd pinned, I then had to option to use a variety of sites to find even more flights using the same itinerary.
I like this site because if you just use one search engine, you aren't necessarily going to get all the results you need. Southwest flights won't show up there, airlines like Frontier offer better prices on their own homepage, and some smaller international carriers don't come up in all the big search engines.
My only complaint is that their search engine only allows you to pin itineraries on seven airlines at the moment.
4. Hipmunk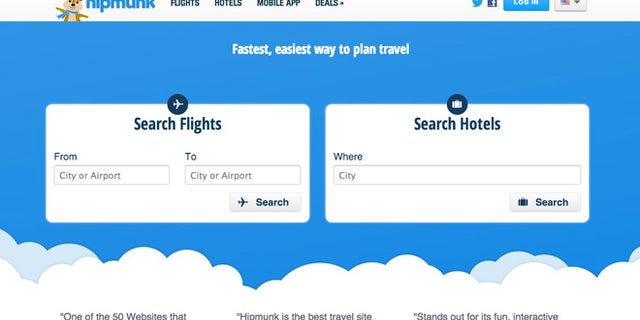 Hipmunk is a few years old, but is gaining momentum as a stylish, go-to flight and hotel search engine for travelers who want a price comparison tool site that's more visually appealing and a bit jazzier than sites like Kayak, Orbitz and others. "The pages download quickly and the information is presented in a clean way that's easy to use," said Harteveldt.
Hipmunk has an "agony" index that takes into account price, duration of flight and number of stops and it's a quick way to find a flight that is both reasonable and convenient. And if you use Google Calendar and enable it on Hipmunk, it makes it easy to plan your trip around events.
I love Himpunk's Pricegraph option, which reveals the lowest price on a given route in the next 90 days.
The hotel search function has an interesting "ecstasy" factor you can sort by that ranks selections by a combination of price, stars and location. Next to each hotel, you can see the establishment's Trip Advisor rating or, if it's a rental property, the reviews on AirBnB, HomeAway and other sites.
What hotel and flight search engine you use comes down to personal preference, and I don't think the flight search results are displayed in a very intuitive way.
5. Tripshare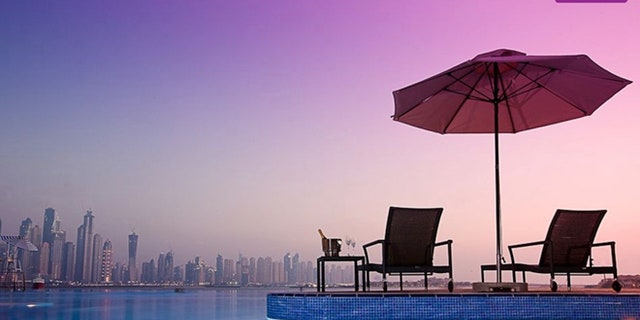 Tripshare is a brand new site that bills itself as the first travel planning app that allows users to create bookable itineraries with actual dates, prices and availability for flights, hotels, vacation rentals and tours and then share those itineraries using social media with their friends. "It's a good site for small groups who are planning a joint trip," said Harteveldt.
The CEO and co-founder of Tripshare, which is currently only available as an iPad app, is Bob Dana, the original CFO of Virgin America. The app is designed for "meticulous planners" not happy wanderer types, so if you're the kind of person who likes to plan every element of a trip and then share it with your travel partners, this might be the app for you.