5 ways cruising today is different from the 'Love Boat' era
Depending on when you were born, if you've never taken a cruise before you may have learned everything you know about cruising from either "Titanic" or "The Love Boat." Both offer a window into an era on the high seas, but ships have changed a lot since even times of Captain Stubing.
Here, a playful guide to the difference between cruising on a television show in the late '70s and early '80s, and cruising for real today:
1. You no longer check-in at the top of the gangway.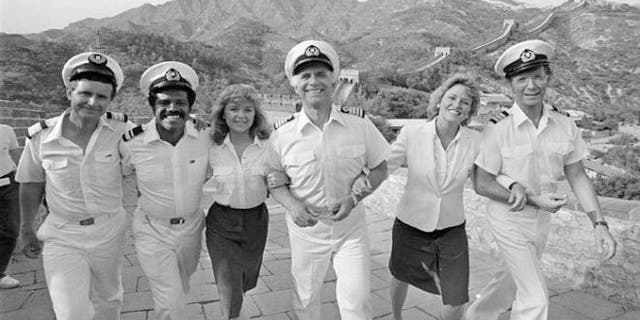 It now seems very quaint to watch Cruise Director Julie and Purser Gopher check guests off on a clipboard at the top of the gangway and tell them their cabin numbers. The check-in processes are certainly more sophisticated than that. Most lines ask passengers to "pre-check in" themselves online, typing in their contact and passport information. Then, at the cruise ship terminal, passengers wait in line to show their documents and receive their cabin cards. In November, Royal Caribbean launched a new digital program that makes the whole thing just as fast as in "The Love Boat" episodes, but with an added bonus – you can track your luggage's progress to your cabin on their handy new app.
2. Shuffleboard is no longer as good as Lido Deck entertainment gets.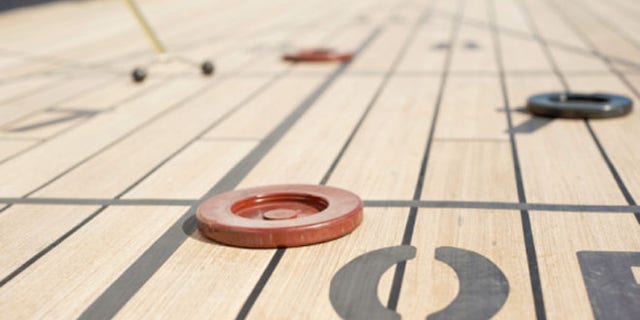 Thirty years ago, Lido Decks in the time of the Pacific Princess had a pool, a bar, a shuffleboard court, and not much else. Today, you may find everything from surfing simulators and sky diving simulators (as on Royal Caribbean's new Quantum of the Seas), a taco stand with freshly made tortilla chips and a hamburger stand created in partnership with Guy Fieri (as on Carnival's latest, Carnival Breeze), or on MSC's Divina, aqua cycling – which is basically spinning class that takes place on deck but not beside the pool, actually in the pool.
3. Food has evolved way beyond Beef Wellington, and Bananas Foster.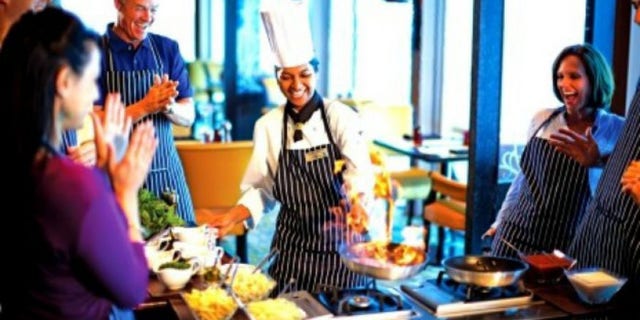 Sure, you can still see the traditional "March of the Baked Alaska" in the dining room on formal night on some cruise lines (including Carnival and Crystal), with waiters carrying trays of flaming meringue-topped ice cream cake through the dining room before serving them. But most of the classic 70s dishes, such as Chicken a la King and Cherries Jubilee,have been replaced with more modern fare in the main dining rooms. In addition, due to open flame laws, the parade of the ice cream cakes is never ever accompanied by fire these days.
4. Everyone waves good-bye to family and friends at the sail away party.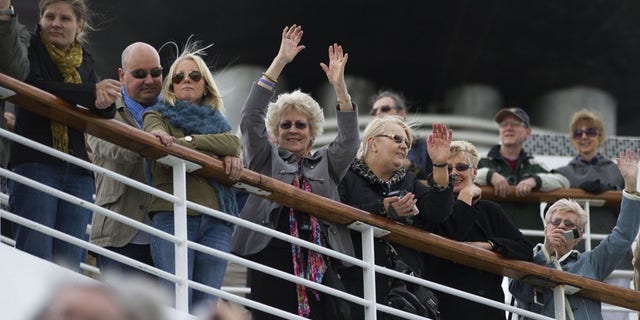 Most cruise lines host some sort of top deck celebration as the cruise ship pulls out of its embarkation port, but the time worn image of thousands of streamers falling into the sea is a no-no. (It would be considered pollution in 2014.) Today, expect some music – possibly a live band – and perhaps a cocktail for toasting the occasion. On Disney Cruises Lines' ships, passengers are handed gold streamers on wands to shake in the air as the horn plays a familiar tune, such as "When You Wish Upon A Star" and characters greet the littlest guests.
5. Chances are, passengers are not all drunk all the time, and they are not hooking up with crew members.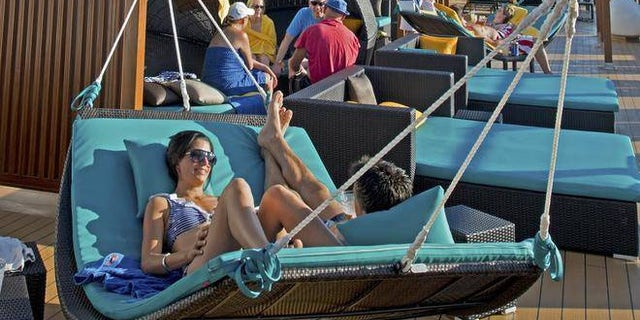 Sure, on some lines passengers may still drink throughout the day (especially on the shorter sailings of the least expensive lines, which tend to draw the youngest crowd). On those cruises, you may see Bloody Marys in the morning, buckets of beer bottles by the pool, wine and beer at dinner, and cocktails in the bars and clubs. Still, while these young cruisers may dance more, drink more, and be louder than the typical cruiser — and they may even make new friends — but they are not hooking up with crew members as they did on the love- and sex-filled episodes of "The Love Boat." That would be grounds for dismissal on cruise ships today, and it's extremely rare that crew members risk their job. Instead, it's much more likely to hear of passengers making love connections with other passengers and crew members dating other crew members.