5 vacation spots for the LEGO lover
If you can't walk five feet in your home without stepping on a LEGO brick and you find yourself at the LEGO store every other week getting the next set in a collection, you just might have LEGO fanatic in your family. Why not cater to that creativity and love of building with a vacation centered on what else? LEGOS!
We've got five ideas for your next vacation that will not only serve as a fun getaway, but will fuel the imagination of your favorite LEGO lover.
1. Get Inspired by LEGO Art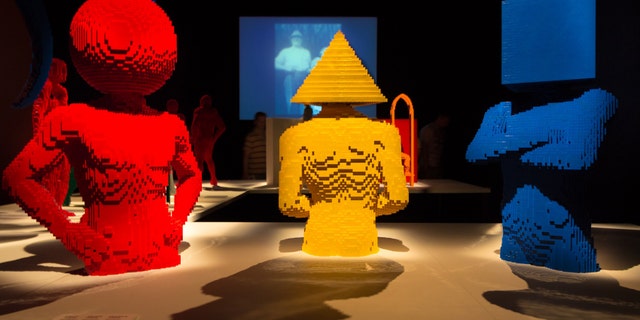 Love New York City in the fall? How about a trip there to see the largest solo display of LEGO art ever assembled? Discovery Times Square Museum is hosting "Art of the Brick," a traveling exhibition of art that is made entirely from LEGOs. On display in Times Square through Jan. 5, 2014, artist Nathan Sawaya will display his LEGO version of Rodin's "The Thinker," recreations of paintings like Van Gogh's "A Starry Night" and original creations, some of which have never been seen before this exhibit. You'll have a million new ideas for LEGO creations when you leave.
2. Let Loose at LEGOLAND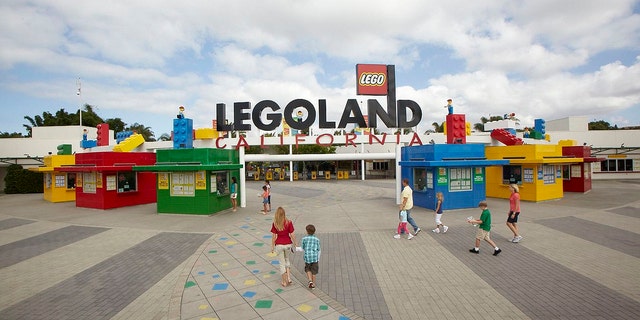 Let your inner child come to life at LEGOLAND, which has U.S. locations in Carlsbad, Calif., and Winterhaven, Fla. (the largest LEGOLAND park in the world). There are also smaller LEGOLAND Discovery Centers in Chicago, Atlanta, Dallas/Fort Worth and Westchester, N.Y., so there's likely a LEGO park within traveling distance.
At these LEGO-themed wonderlands, you can hop on a roller coaster and take a ride through an enchanted LEGOLAND castle, plunge down a flume on a LEGO-themed pirate ship and take in 4-D movies of your favorite LEGO characters. You'll also find lots of mini model displays of cities, landmarks and more. Oh, and be sure to take home a souvenir at the LEGO stores on site.
3. Shop the Nation's Top LEGO Stores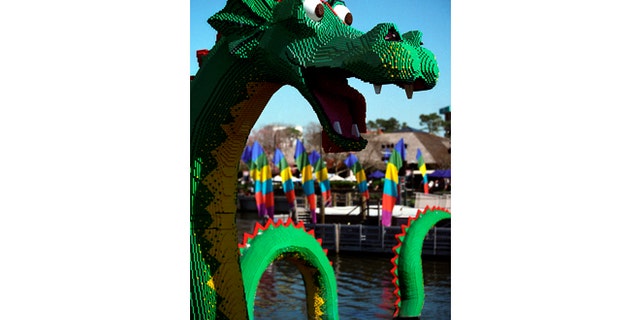 If you want the ultimate LEGO shopping experience, take a trip to one LEGO's flagship stores. Start at Downtown Disney Marketplace at the Walt Disney World Resort in Orlando, which is home to one of the most popular.
This LEGO Imagination Center features an outdoor play area filled with bricks and all the LEGO sets, mini-figures and bricks of all shapes and sizes that you can imagine. Greeting you at the entrance are the iconic LEGO models of a Dragon in the water along with Woody and Buzz from "Toy Story". Not surprisingly, this is one of the company's highest grossing stores.
Another great flagship LEGO store is the Rockefeller Center location right across from the famous ice skating rink. Inside, you'll find a LEGO replica of the famous Atlas statue at Rock Center, as well as a recreation of Rockefeller Plaza and a monstrous tower of bricks of all colors.
4. Learn from LEGOs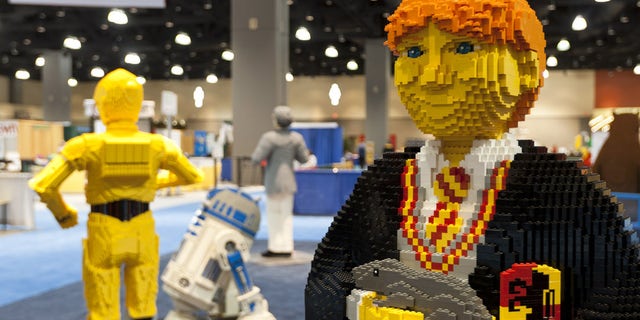 LEGOS are not just fun, but educational, too. Many museums across the country host traveling LEGO exhibits focusing on different themes to teach children about science, history and more.
LEGO Travel Adventure, currently at the Bishop Museum in Honolulu, H.I., through Jan. 5, 2014, lets kids not only build with LEGOS, but allows them to play the part of pilots, racers, sailors and more and learn about key moments in travel history.
Want to get design tips direct from the mouths of LEGO master builders? Then head to LEGO KidsFest, a 3-day, 150,000-square-foot traveling expo of games, models and lots of building. Not only can you see impressive LEGO creations, you can take classes from the masters. The event will travel to Portland, Ore., Oct. 11—13, 2013 and then on to Hartford, Conn., Dec. 6-8, 2013.
Mark your calendars for 2016 for a trip across the pond. The Lego Group has announced they will build "The LEGO House" in Billund, Denmark. The house will be a tourist attraction with exhibits and activities that demonstrate the creativity fostered by playing with LEGOs.
5. Marvel at Amazing Models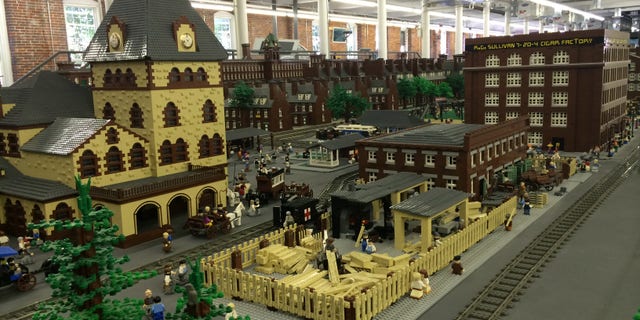 It truly is jaw-dropping to see some of the intricately-built LEGO models that LEGO designers from around the world have constructed. We suggest taking a road trip and hitting some of the top LEGO installations in the U.S.
To get you started, the LEGO Millyard Project, located at the SEE Science Center in Manchester, N.H., is the largest permanent LEGO installation in the world. A model of a local textile manufacturer's millyard as it looked in 1900, the project took two years to build, contains 3 million bricks and has 17,000 mini-figures.
Another fun stop for LEGO lovers is the Toy and Plastic Brick Museum in Bellaire, Ohio, where you'll encounter a range of LEGO models from basketball players and Darth Vader to a full size carousel and the Guinness Book of World Records' World's Largest LEGO Image.
Pack your bags – and your bricks – and join the legion of LEGO lovers on a one-of-a-kind adventure to celebrate and encourage your budding builder.