5 spring break island escapes that don't require a passport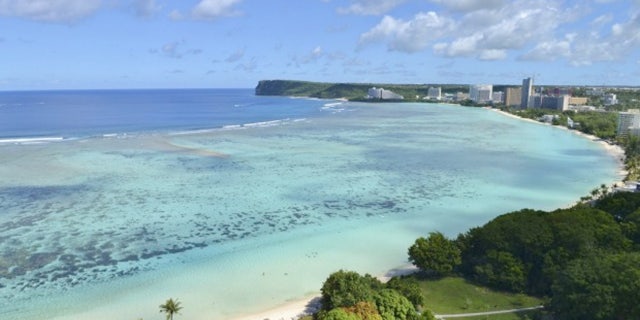 Getting a passport these days is requiring longer and longer waits (although, there is an app for that). If you didn't renew your passport in time for the spring travel season or you are just plain are too busy to get one, there's still a bevvy of island getaways available to you.
Hawaii
Hawaii is good any time of the year, but for those looking to warm up out west, there's nothing like the aloha spirit. Honolulu is most known for its nightlife scene, so those looking for a party will want to spend some time on Waikiki Beach. Quieter islands, such as Kauai and the Big Island are best for those looking for some secluded sun and fun. Every island offers a wealth of outdoor activities.
There are several well-known hikes around every island as well as snorkeling, diving, swimming with dolphins, sailing and, of course, surfing. There is so much to see and do in Hawaii that, after a week of spring break, you will still not have done all there is to do.
Puerto Rico
While not having a reputation for a spring break party destination, Puerto Rico does get packed during the season. Many families head to the island for its family-friendly hotels and beaches as well as its wealth of activities. Visitors certainly won't be bored on the island. From ziplining to parasailing to diving and bioluminescent beaches, there is a lot to do to keep busy. Foodies will find a well-established culinary scene and are spoiled for choice when it comes to dining out.
There are luxury hotels, boutique properties or you can use up some rewards point at Hilton, Marriott and more. For those looking to be farther away from crowded beaches, seek out properties that are away from the crowds such as El Conquistador Resort, which offers the whole package. There are waterslides, golf, spa, fine-dining – it's a one-stop spring break shop.
St. Croix, U.S. Virgin Islands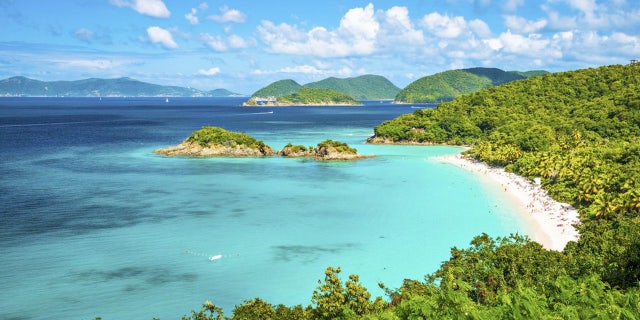 Apart from Puerto Rico, the U.S. Virgin Islands are another option when looking for a Caribbean escape, no passport required. It's a trendy destination for spring breakers for sure, but high-end experiences are sure to keep families and couples away from the party scene, if that's what you are looking for.
The family-owned and operated Buccaneer Hotel, which fans of "The Bachelor" will recognize, offers a high-end luxury escape on the island. It is set on more than 300 acres and has all of the amenities you would want for a spring getaway: elegant rooms, full-service spa, a fitness center, shopping and a historic setting. There are three beaches and a free-form pool, watersports, scuba lessons, golf, tennis and more.
Florida Keys
Longing for the Caribbean but don't wan to leave the continent? Head to the Keys. There's sun, sand, warm water from the Gulf of Mexico and a variety of hotels. Spring break crowds are sure to flood the area, so if you don't want to fight the crowds, this may not be the best place to go. However, booking any number of activities during your stay may keep you away from the fray. There is parasailing, snorkeling, scuba diving, kayaking, fishing and more to keep you out and about.
Also, higher-end hotels tend not to be as overrun as cheaper haunts. Casa Marina, a Waldorf Astoria Resort, has its own private beach as does sister property The Reach, also a Waldorf Astoria Resort. The Sunset Key Cottages is a waterfront property and part of Starwood's Luxury Collection. It's a three-minute walk to the Key West Aquarium and near the Ernest Hemingway Home and Museum.
Guam
The southernmost of the Mariana Islands, Guam will definitely make you feel like you are in a far-away place – because you are. The island is home to a U.S. Naval Base and is a U.S. territory, so you can visit without a passport and there are a lot of local cultural influences on the island, giving you a far-off feel. There is a blend of America, European, Asian and Polynesian cultures as well as a laidback, island lifestyle that is common in the South Pacific.
Peak season for travel to the island is, conveniently, January to May, but any time of the year is a good time to visit. And if it's a tropical experience you are looking for, Guam sure won't disappoint. There are manta ray swims, fantastic diving, ziplining, mountain biking, paddleboarding and more.
More from TravelPulse:
How To Beat Jet Lag: The Definitive Guide
9 Tourism Ad Campaigns That Will Make You Laugh and Make You Want to Go There
WATCH: Woman Shocks Husband with Pregnancy Announcement During Flight
Look Out, Norovirus: The Spread Of Mediavirus Is a Full-On Outbreak
4 Places To Visit Before Climate Change Destroys Them Forever