5 Southern cities with fun family-friendly fall activities
With the humidity-filled summer months almost a thing of the past, the South welcomes fall like a breath of fresh air. Temperatures are mild across most of the region, making outdoor activities ideal in the autumn months. From the festival-like atmosphere of New Orleans to the history of Charleston, the South offers its share of fun activities for kids and their families.
1. Charlotte and Asheville, N.C.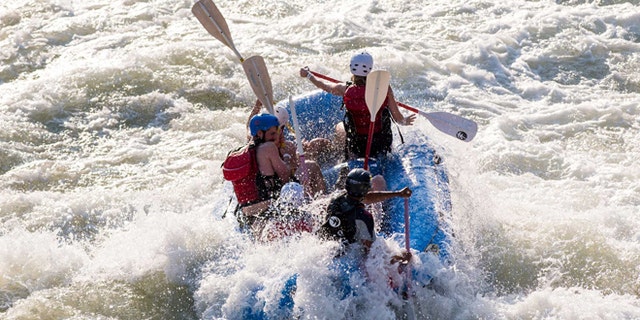 Adventure-lovers will meet their match at the U.S. National Whitewater Center in Charlotte, which lays claim to the world's largest man-made whitewater river. Across 400 acres, families will find all manner of adventures, including kayaking, rock climbing, zip lining, ropes courses --and whitewater rafting -- for all ages and skill levels. During September and October, the center hosts a River Jam live music concert series with a Fall Finale festival on October 12.
Race fans can get up close and personal with NASCAR race cars and memorabilia at the NASCAR Hall of Fame in Charlotte. Get your picture taken with the 2012 NASCAR Sprint Cup Series champion Brad Keselowski's No. 2 Miller Lite Dodge and stroll through the "Lights. Camera. NASCAR." exhibit, which looks at NASCAR's connection to film with artifacts from "Talladega Nights: The Legend of Ricky Bobby," Disney's "Cars" and "Herbie Fully Loaded."
For less city and more country, head to the gorgeous mountains of North Carolina for a masterpiece of colorful fall leaves. Pick apples at Apple Hill Orchard and Cider Mill, where you can take the kids on a tour of the orchard and stop for cider sipping.
The Cradle of Forestry near Asheville, known as the birthplace of forest conservation in America, offers some unusual activities like Tea With the Llamas on September 14. Take a 2-mile hike with these quirky creatures followed by a picnic and tea. For Halloween fun, watch their live performance of The Legend of Tommy Hodges, which tells the tale of a missing School of Forestry student.
2. New Orleans, La.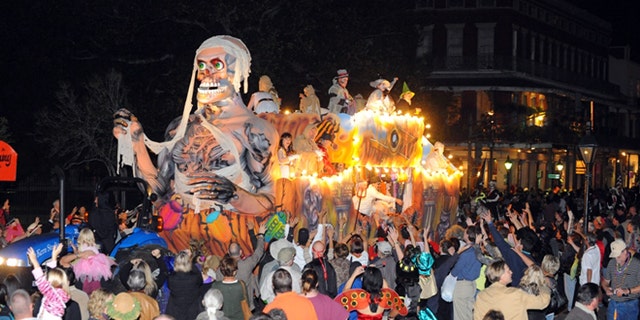 Known for its voodoo, vampires and ghosts, New Orleans blossoms around Halloween. Amid the hanging moss and old tombstones, you'll find a host of activities for kids in The Big Easy centered around fall and Halloween.
On October 21, kids can trick or treat through the famous French Market, along with pumpkin painting, a petting zoo, costume contests and more. If you have older kids who like a good scare, the House of Shock is a must-do. Celebrating 20 years, it's internationally known as one of the top haunted houses in the world.
The capstone event for Halloween is the Krewe of Boo, a Halloween parade through the French Quarter, held October 26 this year. Instead of beads thrown from the lighted, carnival-like floats, there are mini-pumpkins, caramel corn, pralines, Tabasco, painted oyster shells and more goodies to catch.
For less frightening entertainment, little ones can play fairy tale at New Orleans City Park inside Storyland, a Mother Goose-themed playground, or rent paddleboats or canoes for a spin around Big Lake. Designed especially for kids, the French Quartor Kids tour takes ages 6-13 through the French Quarter with a lesson in what life was like in the 1830s.
3. Atlanta, Ga.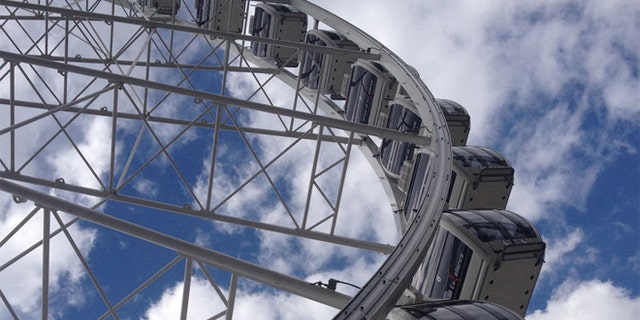 New to Atlanta this year is the SkyView Atlanta Ferris wheel downtown. At nearly 20 stories, this sky-high thriller gives riders a one-of-a-kind view of the city and its skyline from atop one of 42 gondolas, which each hold six people. SkyView is located within Centennial Park, created for the 1996 Olympics, which also makes a great autumn spot for a picnic and walk. Be sure to watch the water-filled Fountain of Rings show, which runs four times a day and is the world's largest interactive fountain.
The Chattahoochee River, made famous by country singer Alan Jackson, is a great spot for kids to get active and enjoy the outdoors. Rent kayaks or canoes from Shoot the Hooch and paddle down the river, then stop at the Chattahoochee Nature Center for a lights-on Halloween Hike to learn about local animals. The Nature Center also offers a play area and Fairy Village where kids can build structures, furniture or gardens for the center's "fairies."
Riverside Park in nearby Roswell offers two fantastic playgrounds for kids who may need to burn off some energy. You can also hike nearby trails for views of Roswell's old cotton mill burned by Union forces during the Civil War.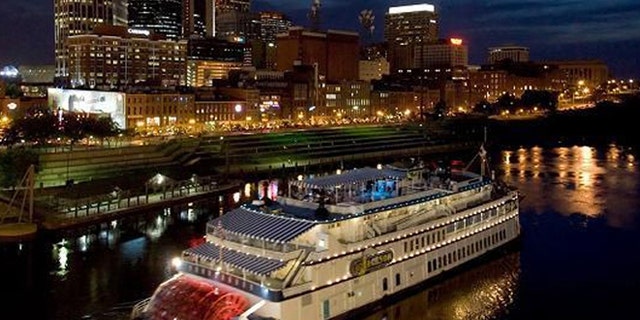 4. Nashville, Tenn.
Music City is a plentiful playground for families, music fans or not! In the October, the city hosts "Artober" with hundreds of art events across the city, including concerts, art exhibits and dance. The Nashville Children's Theatre is performing "A Wrinkle in Time" September 12-October 6, and kids may also enjoy "Beauty and the Beast" performed at the Tennessee Performing Arts Center.
A not-to-miss classic that will wow the kids is Nashville's full-scale replica of the Parthenon in Greece. Inside you'll find the city's art museum along with the 42-foot tall Athena Parthenos, the largest indoor sculpture in the Western world. Board the General Jackson showboat which cruises down the Cumberland River for a live music show and great view of the fall foliage.
Downtown's Bicentennial Capitol Mall State Park offers a 95-bell carillon, World War II Memorial, a 200-foot granite map of the state and 31 fountains to represent the major rivers of Tennessee. You just might bump into Davy Crockett along the way as portrayed by reenactors, and a special Tennessee history festival will run October 18 and 19. For an easy ride around town, hop on the Music City Trolley Hop to hit many major city attractions, including both Bicentennial Park and the Parthenon.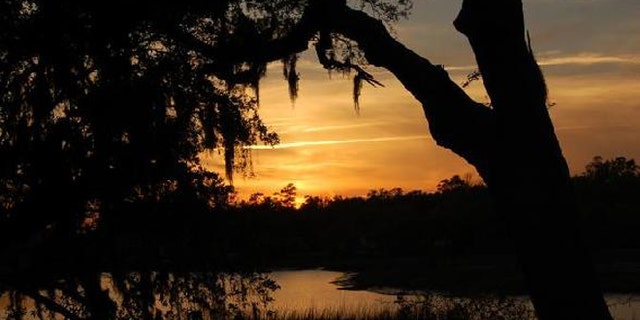 5. Charleston, S.C.
History comes alive for kids in Charleston, as they walk past several hundred-year-old homes in the city's historic district. It's not unusual in the Holy City, named for its many church steeples, for construction workers to find cannon balls from the Civil War. Charleston is beautiful in the fall and it's an ideal time to take a kid-friendly Ghosts of Charleston Tour of the historic district from Tour Charleston. You'll be surprised how much history you'll learn from ghost stories. Some other good spooky stops are the Old Exchange Building and Provost Dungeon and the Old City Jail, both home to inmates like pirates and Revolutionary and Civil War prisoners.
There are some beautiful sites outside of Charleston, too, where expansive plantations are located. Boone Hall Plantation, where Ryan Reynolds and Blake Lively were married last year, is home to the famous "avenue of oaks." On September 21, Boone Hall hosts the Scottish Games & Highland Gathering with Olympic-type sporting events for both adults and kids, a demonstration of border collies and plenty of bagpipes and kilts.
The plantation is also a working farm with pumpkin picking throughout October along with a corn maze, carnival games, a friendly Halloween hay ride, a hay mountain for kids to climb and more. Fright Nights at the Plantation begins September 27 and offers several haunted events, such as a hayride and castle.