5 must-do spring events in Charleston, S.C.
The South is a glorious place in springtime, and captivating Charleston, S.C., steeped in history with its antebellum plantations and hundreds-of-years-old homes, is no exception. The azaleas are in brightly-colored bloom, fragrant wisteria wafts through the air and the temperature hangs in the 70s beneath sunny South Carolina skies.
Perhaps that's why many of the Holy City's best known events take place in April. Thanks to Bravo's new reality show, "Southern Charm," interest in this historic destination is growing. Here's your lowdown on what to do in Charleston this spring.
1. Step Inside Charleston's History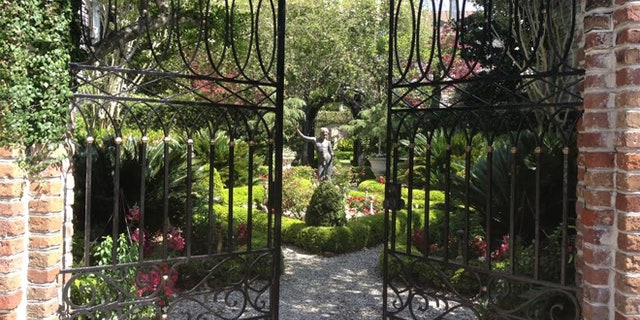 In one of the area's most anticipated annual events, some of the most beautifully preserved homes in the historic downtown district open their doors to give the public a peek at their decor and the gardens behind their classic iron gates.
On the Historic Charleston Foundation's Spring Festival of Houses and Gardens, tourists can choose from tours in various parts of downtown (we recommend Church Street or South Battery) and enjoy a leisurely stroll through each neighborhood. Charleston is best seen by walking or by carriage, allowing you to catch all the amazing architectural details and hundred-year-old features that remain, such as hitching posts scattered throughout. Most tours last about two hours and are available now through April 19.
2. Go for a Run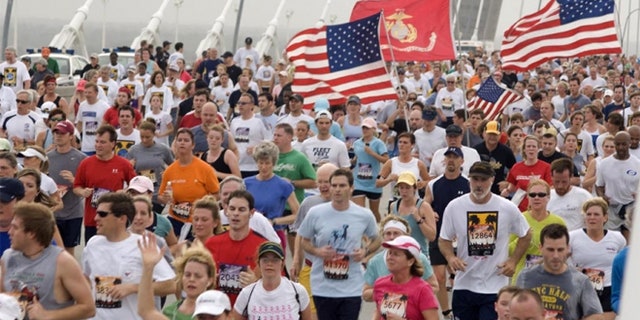 Every year, 40,000 people take to the Arthur Ravenel Bridge, a beautiful cable-stayed bridge that connects downtown Charleston to the nearby town of Mount Pleasant, for a 10K race over the Cooper River. This year's Cooper River Bridge Run will be held April 5, beginning at 8 a.m. and ending no later than 11 a.m. at Marion Square in downtown Charleston. Runners can enjoy the Finish Festival with food, entertainment, souvenirs, drinks, vendors and more. While running, be sure to take in views of Fort Sumter, where the Civil War began, and the USS Yorktown.
Along the route, there will be 24 different bands performing, claiming more live music per square mile than any other race in the country. Bands include the popular Edwin McCain, who hails from the area, as well as other local musicians.
3. Take in Some Tennis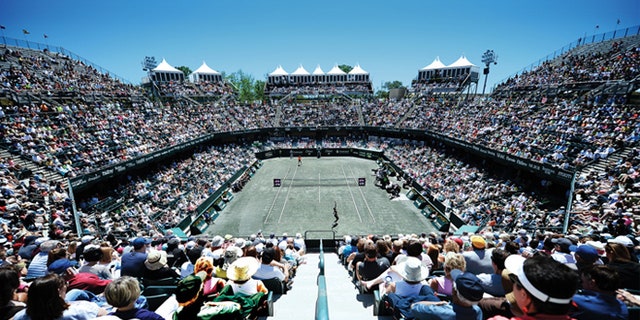 Head over to nearby Daniel Island for the annual Family Circle Cup tournament, March 29-April 6. Watching a tense tennis match under a blue sky in a beautiful stadium with river views is one of the highlights of the spring season. You'll catch many a Charlestonian playing hooky all week.
Go before the weekend for the early matches that feature some of tennis' top players (this year's field includes Serena Williams, Jelena Jankovic, Sara Errani and others) but let you escape the packed crowds. The event also brings local restaurants and vendors to the island for a fun-filled atmosphere for all ages.
4. Sample Fresh Seafood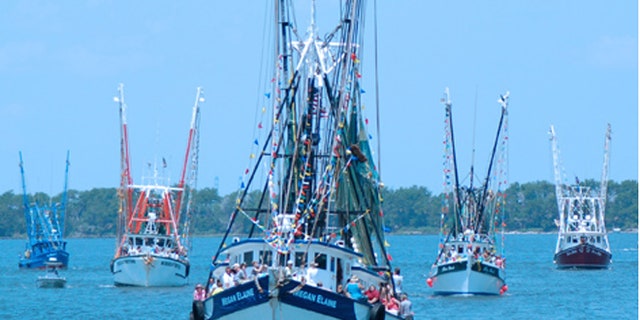 As spring rolls in, so does seafood season in the Lowcountry of South Carolina. Get ready to sample some shrimp, "fried, boiled, grilled, however you like them," as Forrest Gump says. At the annual Blessing of the Fleet Festival in Mount Pleasant, just across the bridge from Charleston, the seafood season is ushered in with a traditional "blessing of the shrimp fleet" and accompanying festival.
Held April 27 at Mount Pleasant Memorial Waterfront Park & Pier at the base of the bridge, the event features a boat parade, a ceremonial blessing, seafood from local restaurants, shag dancing (the South Carolina state dance), kids' activities and an arts and crafts show. As you lounge on the beaches, keep an eye out for shrimp boats trolling the waters off the coast with seagulls and dolphins trailing behind. Then head to a local restaurant, such as those in the popular shrimping area of Shem Creek, to enjoy them fresh off the boat.
5. Flowertown Festival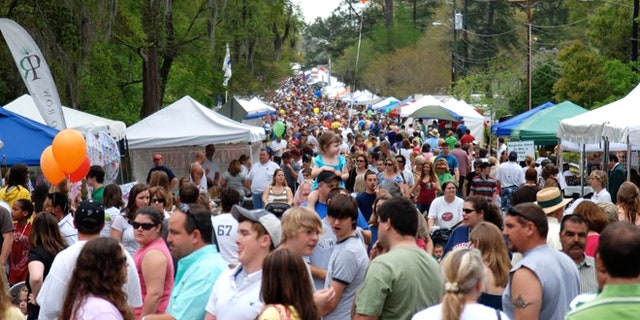 Another suburb of Charleston, just a few minutes north, is Summerville, S.C., also known as Flowertown for its amazing azalea blooms that dot the Lowcountry landscape each spring. Take a drive down Ashley River Road on your way to Summerville to see some of the area's famous plantations and gardens. Then head directly to the YMCA Flowertown Festival, April 4-6, which brings more than 200,000 people to town.
Located in the aptly-named Azalea Park and along Summerville's main street, the free event showcases the work of more than 200 jury-selected artists, provides rides and activities for kids, offers a local farmer's market and has food from local restaurants.
Where to stay in Charleston?
If you can get a room at the Wentworth Mansion, the only AAA 5 Diamond Hotel in the historic district, we highly recommend it. It's the former home of a wealthy cotton merchant and is the quintessential Charleston experience. Don't miss the cupola with its 360-degree views of the city and its onsite restaurant, Circa 1886.
Where to dine? Try some local favorites: the Mustard Seed and Boulevard Diner in Mount Pleasant; 39 Rue de Jean downtown (don't skip the mouth-watering pomme frites); or, for an amazing country cooking, side-of-the-road diner, head to the Seewee Restaurant just a few minutes north of Charleston for the fried pickles.
Have fun, ya'll!