5 jaw-dropping suites in Las Vegas
If money is not an object, then the sky is literally the limit for a luxurious stay in Las Vegas. Nearly every resort on the strip reserves some of its finest rooms for its most prestigious guests.
They each come with 24-hour concierge service, breathtaking skyline views and five star amenities, each offer ultimate luxury.
We got an exclusive peek inside a few of these jaw-dropping suites. And be sure to check out the video as well.
1. The Villas at the Mirage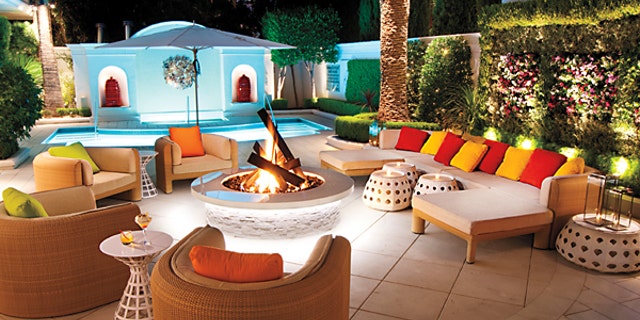 The Villas at the Mirage Hotel and Casino feel like a private mansion. These exclusive rooms are away from the main resort. Guests enter through the hidden doors and can enjoy private access to nearly every property amenity. Inside, the living areas burst with color and modern decorative accents. But with a private pool, gourmet grill and seating for dozens, its the private outdoor area that truly sets this suite apart.
2. The Sky Villas at Aria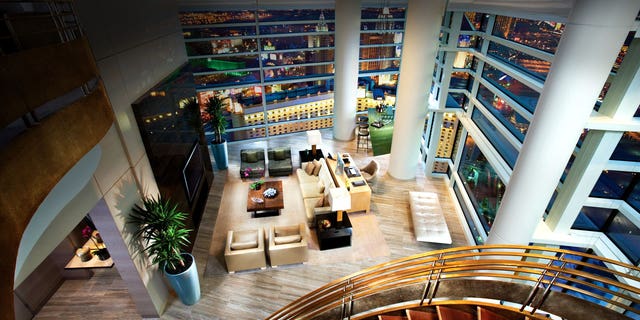 The Sky Villas at Aria rival any penthouse on Manhattan's Upper East Side. A stunning, custom spiral staircase greets guests in the monster size main room. With soaring ceilings and wall-to-wall windows showcasing spectacular 360-degree views, the sophisticated living area can easily entertain dozens of guests. And if you're off to a special event, simply get ready in the suite's private beauty salon.
3. The Presidential Suite at the Bellagio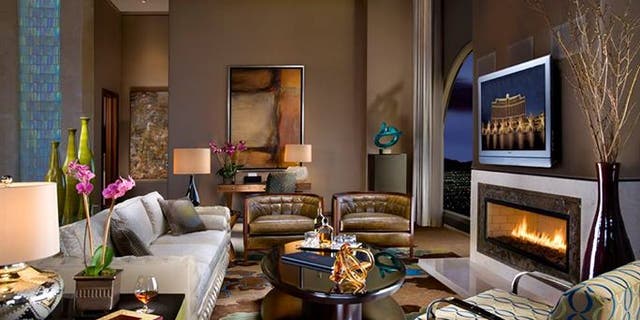 The Bellagio's Presidential Suite is the perfect place to host an executive meeting or private upscale party- with its own oversized dining room and private bar. Most of the room's walls are specially cushioned, offering a touch of elegance and even sound buffering when the revelry gets a little too loud. As an over-the-top finishing touch, this suite comes stocked with his and hers Gucci fragrances and toiletries.
4. The Presidential Suite at the Four Seasons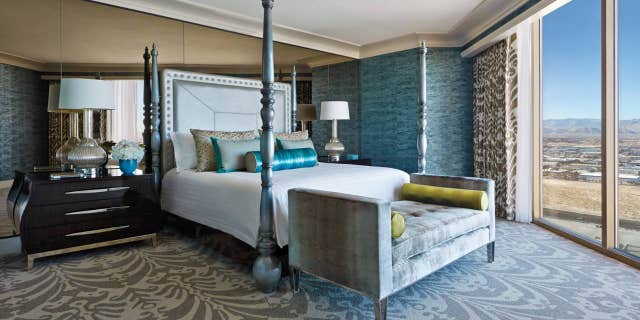 The Presidential Suite at the Four Seasons might have the best view in Sin City. Pristine, 360-degree views greet guests from every room inside the suite. Exquisite peacock blue and lime green decor creates an enticing, yet calming presence. This room is the perfect retreat for a business trip or a classic Vegas getaway.
5. Nobu Penthouse at Nobu Hotel Caesars Palace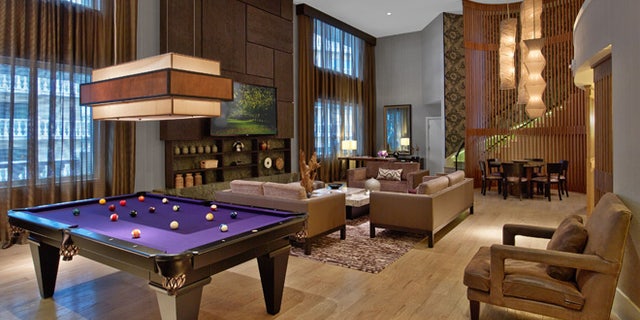 What would a trip to Las Vegas be without a stop at Caesars Palace? The all-new Nobu Hotel Penthouses area ideal for a classic over-the-top Vegas weekend. Each suite features a grandroom complete with a pool table and soaring ceilings, all designed around a 90" 3-D television for entertaining the most elite guests. The feng shui bedrooms and bathrooms balance the liveliness of the busy living areas. Looking for a bite? These suites are the only hotel rooms in the country where you can order room service from the world renowned Nobu Restaurant.