5 festive ways to enjoy Christmas in Vegas
The last place people think of when it comes to celebrating the Christmas season is probably Sin City. But, this desert city has more to offer than most think.
1. The Ice Rink at the Cosmopolitan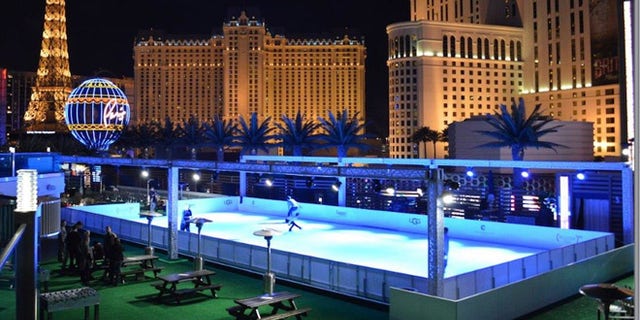 Built on top of the Cosmopolitan's Boulevard Pool, The Ice Rink overlooks the Vegas Strip and is open until midnight every day through Jan. 5. It boasts fire pits to make your own s'mores, a full cocktail bar and a fantastic view.
Skating Pass: $15
Skate Rental: $5
Cocktails: $12-$14
Snacks: $3-$14
Follow The Cosmopolitan on Twitter: @Cosmopolitan_LV
2. Winter in Venice at The Venetian and The Palazzo Las Vegas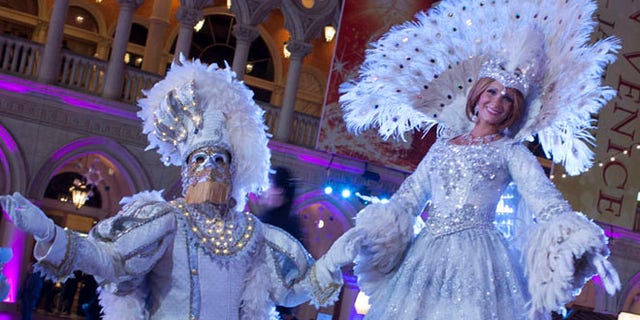 The resort is hosting a 49-day holiday celebration that features nightly entertainment, food and wine events and more. You don't want to miss the nightly Holiday Spectacular and Light Show. If you're a foodie, this is the place to be. La Cucina Italiana just hosted a food and wine festival. And coming up is its Culinary Clash Weekend, which includes tastings from more than 20 of its restaurants, including Carnevino and CUT.
Follow The Venetian on Twitter: @VenetianVegas
3. Conservatory at the Bellagio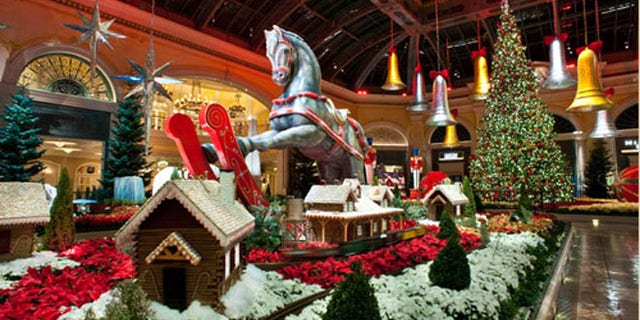 When I walked through the Holiday Display at the Bellagio, I felt like I was transported back to my childhood. Larger-than-life toy soldiers, a giant gingerbread house, a 45-foot-tall Christmas tree and Santa and his reindeer all make an appearance. My favorite part of the display was the polar bears. Not only are they beautiful, but the Bellagio has partnered with Coca-Cola and the World Wildlife Fund to raise awareness and funds for conservation efforts. Yes, you will wait in a line to walk through – but it's worth the wait.
Also don't miss the world's largest chocolate fountain at Jean Philippe Patisserie. It's right around the corner from the Conservatory.
Follow the Bellagio on Twitter: @Bellagio
4. Floral Sculptures by Preston Bailey at the Wynn Las Vegas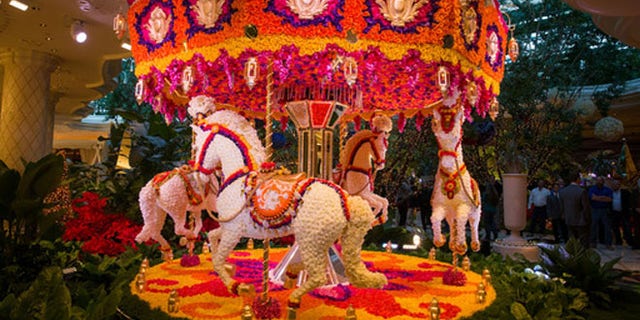 Walking into the Wynn Las Vegas is like stepping into a fairytale. It's nothing short of spectacular. Every time I visit Vegas I take a walk (or several) to this resort. And every time, I am in awe. First, there was a floral carousel that played music and spun. Then I walked a little farther to discover a hot air balloon covered in the most colorful and vibrant flowers I have ever seen. It's worth the trip to the end of The Strip to see it.
Follow the Wynn Las Vegas on Twitter: @WynnLasVegas

5. 12 Cocktails of Christmas at Wynn and Encore Las Vegas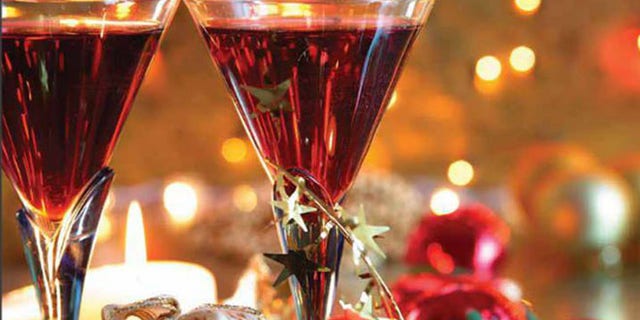 Who doesn't love a good winter cocktail during Christmastime? Starting Dec. 10 and, of course, running for 12 days you can enjoy some festive cocktails created by the Wynn's mixology team. For those who like their cocktails a little fruity they have The Pear-ed Ginger. If you like your drink a little stronger, go with the Toddy 46.
Follow Encore Las Vegas on Twitter: @WynnLasVegas