5 best firework displays across America
When it comes to Independence Day, the four major elements are flags, barbecue, beer and last but not least fireworks. The "rocket's red glare" is the classic way to cap off a day full of celebration for all things American.
To help you in your hunt for the best 4th of July pyrotechnics, we've pulled together a list of the top five fireworks displays based on a number of factors, including length of display, theme, location and number of viewers.
1. New York City, N.Y.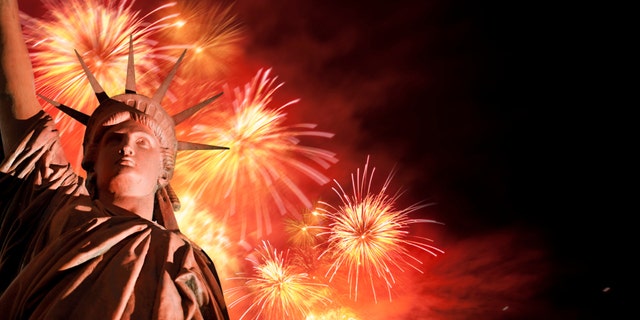 During Macy's 37th annual Fourth of July fireworks display, more than 1,600 shells will be fired per minute, making the 25-minute show the largest in the nation. The show this year is titled "It Begins with a Spark" and will be on July 4 at approximately 9:25 p.m along the Hudson River in Midtown Manhattan.
If you are watching from home: "Macy's 4th of July Fireworks," a two-hour entertainment special on NBC, begins at 8 p.m. ET/PT, 7 p.m. CT/MT
2. Washington, D.C.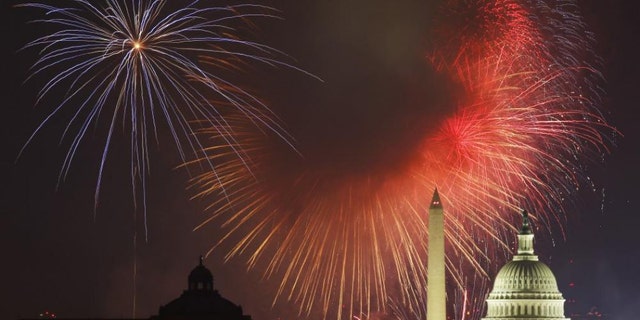 Watching fireworks behind the backdrop of the nation's capital is a stunning way to celebrate American independence. This July 4, the display will begin at approximately 9:15 p.m. on the National Mall. You can watch the show from the West Lawn of the U.S. Capitol or the steps of the Lincoln Memorial, with the fireworks shining on the water of the Reflecting Pool.
The display will include a live concert by the National Symphony Orchestra and will feature popular personalities like Tom Bergeron, Barry Manilow and "American Idol" winner Candice Glover.
If you are watching from home: The annual event will be broadcast live on WETA TV 26 with a repeat airing at 10:00 p.m.
3. Boston, Mass.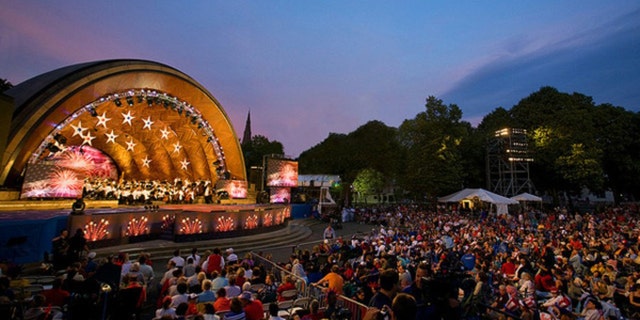 This year's 40th Annual Boston Pops Fireworks Spectacular will take place over the Charles River between Boston and Cambridge on July 4 starting at 9:35 p.m. On average, between 500,000 and 800,000 people attend the event.
If you are watching from home: The event will be broadcast live on television on WBZ-TV at 7 p.m.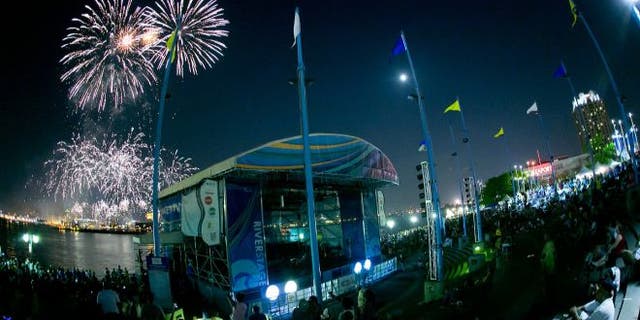 4. Philadelphia, Penn.
Is there a better place to celebrate America than the birthplace of America itself? Philadelphia's Wawa Welcome America Fourth of July Jam Concert and Grand Finale Fireworks Show is an 11-day festival that closes with fireworks on July 4 at around 10:45 p.m. on the Benjamin Franklin Parkway. This year's concert will include performances from top artists including John Mayer, Neo, Jill Scott, J. Cole, Grace Potter, Ben Taylor, Demi Lovato and Philadelphia favorites, The Roots.
If you are watching from home: The event will be broadcast live on WPVI-TV starting with the concert at 7 p.m.
5. Addison, Tex.
This display is the dark horse of the list. The Kaboom Town 4th of July celebration begins July 3 at 5 p.m. at Addison Circle Park and runs until midnight with live entertainment, an air show and fireworks at 9:30 p.m. The reason this show makes the list, aside from the display's $300,000 price tag, is the town's ideal viewing landscape. Flat surroundings and the dry climate in north Texas makes for miles of visibility in any direction.
If you are watching at home: The show will be simulcast on the radio at JACK-FM. You can also click here to stream the show online.