5 best diving spots to warm your bones
With all the snow and bitter cold we've had this winter, it's hard to imagine jumping into a large body of water. But not far away, there are plenty of warm places where you can not only splash and swim, but dive deep below the ocean's surface to discover a wonder of underwater treasures.
Here are our top picks for "hot" places to scuba dive and snorkel this winter:
1. Snorkel the Philippines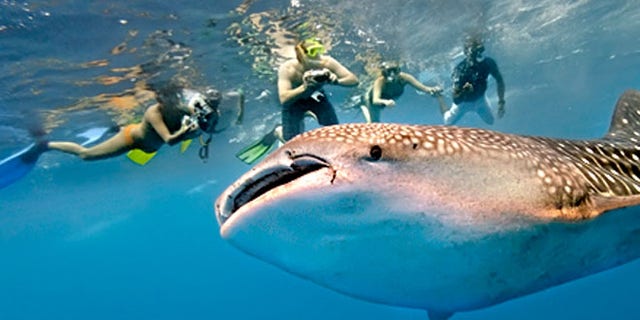 On the other side of the world, there are some amazing hidden destinations in the Pacific Ocean that offer spectacular scuba diving and snorkeling. The Coral Triangle, recognized as a UNESCO Biosphere Reserve and described as the underwater equivalent of the Amazon, includes the waters of Indonesia, Malaysia, the Philippines, Papua New Guinea and the Solomon Islands. It is named for its vast variety of corals, some 600 different species. And, according to the World Wildlife Fund, the area is home to six of the seven world marine turtle species and more than 2000 species of fish.
You can snorkel over vast corals and World War II shipwrecks, and you can scuba dive into the sunken vessels for an underwater history lesson. The Tubbataha Reef offers hundreds of feet of visibility, as well as sharks swimming nearby. Or you can head to nearby Anilao, Cebu or Calamaines Islands for more great reef diving.
Wilderness Travel offers guided snorkeling adventures to the Philippines in the company of a marine biologist on their Philippines Snorkeling Expedition. The trip heads to the Central Visayas archipelago of islands for swimming with whale sharks, dolphin watching and night snorkels to find creatures like octopus not usually seen during the day. Accommodations include several dive and scuba resorts on the various islands. The excursion departs February through May.
2. "Buddy" up in Bonaire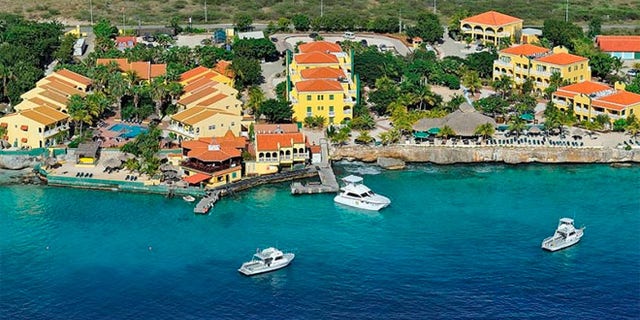 Often referred to as a diver's paradise, Bonaire, part of the Dutch Antilles in the Caribbean, 50 miles north of Venezuela, has an average forecast of 82 degrees and sunny year-round. Did we mention they also have 12 hours of daylight, because they are so close to the equator? And it's easy to get there, with direct flights from Atlanta, New York, Houston and Miami.
Bonaire is known for "shore diving," which means you literally put on your scuba gear, walk into the water and off you go. There are more than 50 easily accessible dive sites in Bonaire, mostly along the west coast, and each marked by a yellow stone, with natural reefs full of more than 400 colorful species of fish, eagle rays, sea turtles and coral, as well as several shipwrecks.
Buddy Dive is one of the most popular scuba dive resorts in Bonaire, offering two pools, 11 buildings with apartments, a restaurant, their famous drive-through air and Nitrox refill station and more. They are currently offering a Drive & Dive package that includes a 7-night stay, 7-day truck rental for driving to dive sites, 6 days of unlimited oxygen tank refills, daily breakfast buffet and airport transfers. If you book this package, they'll throw in their coral restoration adventure dive, where you can help replenish the island's coral, one of the earth's most endangered species.
3. Dive the Depths of Dominica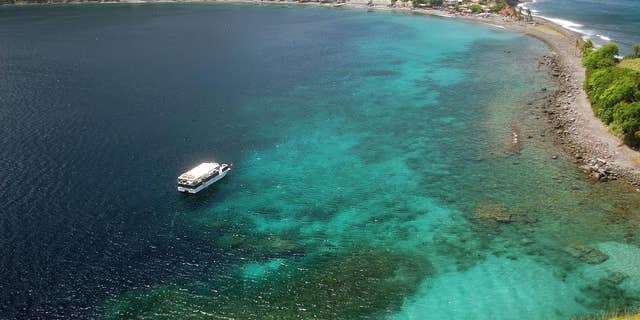 Also in the Caribbean is Dominica, though it's a bit harder to get to (you have to transfer at hubs in Antigua, Barbados, St. Maarten, Puerto Rico or others). Keep in mind that they tend to operate on "island time" there, so be sure to allow for delays. And if you don't fly a major airline, anticipate expensive fees for checked luggage.
But once you get there, Dominica is a scuba diver's dream, offering amazingly clear and fairly calm water. Here you'll "boat dive," meaning you'll head to your dive site by boat and jump right in. Beneath the surface you'll find canyons and cliffs, just like you see above, as well as steep walls, volcanic craters, huge stands of coral, species rarely found in other Caribbean diving spots, seahorses, squid, electric rays, frogfish and much more.
Close to the capital city of Roseau, the waterfront Fort Young Hotel, the location of a 300-year-old fort, is a good home base for divers on Dominica. It offers air-conditioned rooms with terraces or balconies, a swimming pool and Jacuzzi, a fully equipped gym, bars and restaurants and a private jetty with boats for divers.
4. Plunge the Depths of Palau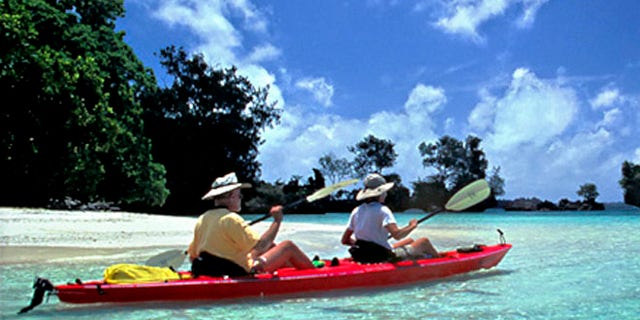 Also in the Western Pacific is the remote island of Palau, part of the Rock Islands and nicknamed "Rainbow's End" because it's so far away. It is not easy to get to, as you have to fly from Asia, but Palau is very much worth the hassle. Like Bonaire, its average temperature year round is 82 degrees, and it's been named one of the underwater wonders of the world, as well as one of the world's last Edens, by National Geographic.
In Palau, divers and snorkelers will find drop-offs, shallow reefs and channels beneath the sea. Reef walls in Palau team with marine life, schools of fish, old growth coral gardens and hidden marine lakes. Don't miss snorkeling in Jellyfish Lake, an enclosed body of water filled with jellyfish that have lost their sting.
If navigating this far-off land sounds a bit overwhelming, consider traveling with a tour operator like Wilderness Travel, which offers a snorkeling and kayaking trip to Palau. On the 11-day trip, stay at luxury resorts on white sand beaches as well as several nights at a full-service campsite with fresh cooked meals and opportunities for stargazing. The tour includes plenty of snorkeling at key sites like Jellyfish Lake and the Big Drop-Off (a sheer wall plunging 1000 feet deep), a visit to a secluded lake surrounded by 300-foot rock walls and kayaking through a mangrove forest.
5. Drift in Cozumel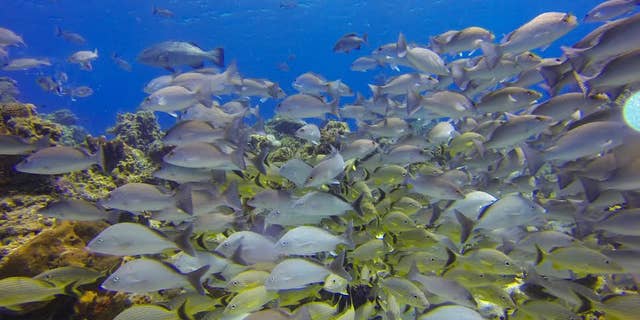 When it comes to Mexico, the island of Cozumel is a premier warm-weather diving and snorkeling site, with the second largest reef system in the world (Australia's Great Barrier Reef is the largest). And it has lots of activities beyond snorkeling and scuba diving in the bustling town of San Miguel.
Easy to reach by plane from the U.S., Cozumel is known for its massive underwater walls and "drift diving," where you drift along the water and the boat moves to you wherever you come afloat. In Cozumel, you'll find a vast number of fish, corals, sponges, moray eels, nurse sharks, big stingrays, hawksbill turtles and lots of macro life within its clear blue and very warm waters.
Try the Hotel Cozumel & Resort, which is walking distance or a short cab ride away from the downtown area with many restaurants and bars, and just across from the water for easy access to diving boats. They offer 4- or 7-night diving packages that include accommodations and morning or afternoon dives, as well as all-inclusive meal plans. The hotel also has a beach club with beach access, several restaurants and bars, a gym, a large swimming pool, Jacuzzi and Kids Club.