40 day hikes to do this summer
In its simplest definition, a day hike is a wilderness walk you can complete in a single day. That means you can go fast and light, unencumbered by tent, sleeping bags, cooking pots and other trappings of overnight camping. It's a short, glorious booster shot of nature to tide you over through yet another work week.
And, at its best, a day hike gets straight to the essence of the place. It takes you inside the canyon, beneath the waterfall and delivers you straight to the wildflower-strewn clearing at the mountain's peak.
We've rounded up a collection of some of the greatest day hikes in a nation that's crisscrossed by tens of thousands of miles of trails. To be fair, we picked 20 in the East and 20 out West (OK, we cheated—three are up in Canada, another country spanned by untrammeled wilderness and chockfull of trails).
For the most part, the West—with its high altitudes, rugged peaks and generally chill, outdoorsy vibe—has quietly claimed the reputation of quintessential hiking milieu. But for those who would write off everything east of the Mississippi, the seemingly endless wilderness stretches along the Ozark Highlands, North Country Scenic Trail and Appalachians have some surprises in store. There are miles of quiet singletrack trails, panoramic views and majestic peaks.
The hikes we've chosen include national parks gems, as well as more than a few you've never heard of. They run the gamut from easy, two-hour jaunts among wildflower glades and berry thickets to all-day, hope-you-brought-a-headlamp slogs that serve as one-day highlight reels for entire mountain ranges. So, whether you're an expert or a first-timer, we've got the day hike for you.
Not sure how to judge your time out on the trail? First of all, know yourself and the rest of your hiking party—a group is only as fast as its slowest member. Next, apply Naismith's Rule, an old rule of thumb for judging hiking time that was developed in the 1800s by Scottish mountaineer W. Naismith. It's as simple as this: Add one hour for every three miles covered. Add at least an additional 30 minutes for every 1,000 feet you'll ascend and, in steep terrain, the same for every 1,000 you descend (I know it sounds crazy, but it usually takes roughly the same amount of time coming down).
Also, understand that Naismith was an old-school badass, who probably strode easily over almost any terrain, and that Scotland is, for the most part, very open, unbroken terrain. If you're hiking over tricky territory, it'll take you more time. With enough practice, you can come to know your hiking speed and more accurately judge future hikes.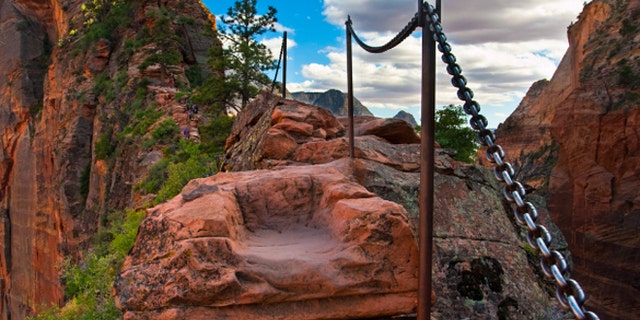 1. Angel's Landing—Zion National Park, Utah
This 4.4-mile roundtrip climbs 1,500 feet, and takes hikers up one of Zion's trademark sandstone cliffs to a stunning summit on a narrow fin with stomach-turning drop-offs on either side (chain handrails provide some, but not much, extra stability—hikers have actually fallen to their death here). Start at the shuttle stop for the Grotto picnic area in Zion Canyon, and take the West Rim Trail, which starts broad and paved. A series of 21 switchbacks called Walter's Wiggles take hikers up to Refrigerator Canyon. Stop at Scout Lookout for views of Zion Canyon if you're scared of heights—the last half-mile is where it gets hairy.
Difficulty: Moderate
When to go: Year-round, but it's especially refreshing on summer mornings (the heat can become oppressive in the afternoon).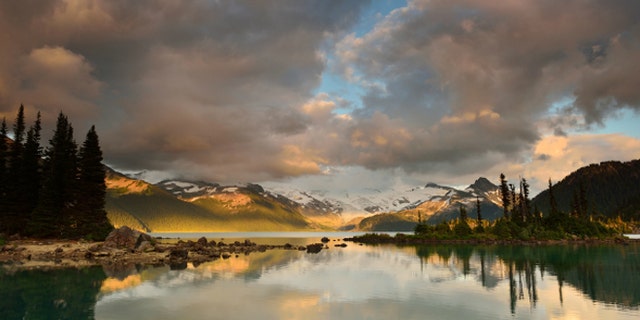 2. Panorama Ridge—British Columbia
The uphill climb is tough, with switchbacks, rock scrambles and lung-searing steeps. But the wildflower-laden meadows on the way up and the 360-degree views of turquoise mountain lakes—including the Garibaldi Provincial Park's namesake Garibaldi Lake—and the jagged peak of Black Tusk from Panorama Ridge make this 18-miler worthwhile. Leave around sunrise for a full day of gorgeous hiking, then reward yourself with a craft beer and local fare from Vancouver's Alibi Room.
Difficulty: Strenuous
When to go: July-October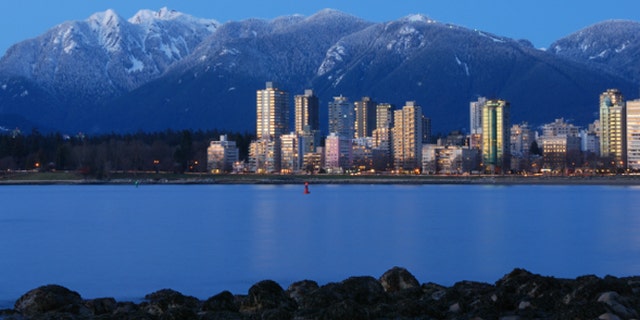 3. Grouse Mountain—Vancouver, British Columbia
Known as "the Grouse Grind" and "Mother's Nature StairMaster," this short (1.8 miles), steep (2,800 feet in elevation gain) thigh-burner draws more than 100,000 hikers per year. Celebrities, professional athletes and weekend warriors alike come to test their fitness on the trail, which has 2,830 steps compared to the Empire State Building's 1,860. Rewards include views of Mount Baker and Vancouver Island on clear days. Though most folks spend about an hour hoofing it uphill, local fitness freaks aim to summit in less than an hour. The record is 23:48. Adding to the challenge: The misty climate renders the trail too slippery to head back down, so once you start, you've committed to finishing.
Difficulty: Moderate
When to go: May to October.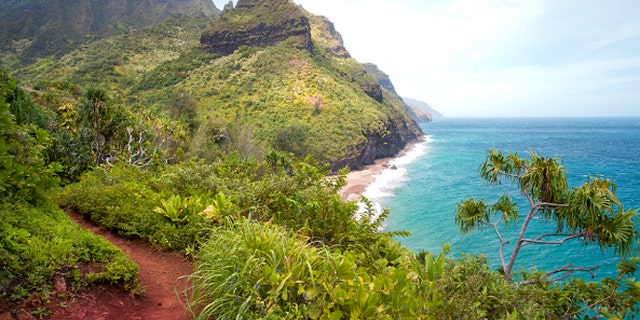 4. Kalalau Trail—Na Pali, Hawaii
Trace the rugged coastline of a secluded section of the Hawaiian island of Kauai on this narrow 11-mile trail, which leads from Ke'e Beach to Kalalau Beach. Part of the Hawaii State Parks system, Na Pali—"the cliffs" in Hawaiian—is aptly named, as it treks over high cliffs above the turquoise Pacific surf below. Don't let the coastal location fool you—this is a rigorous trek with some steep ascents and descents, thanks to rolling hills.
Difficulty: Strenuous
When to go: Year-round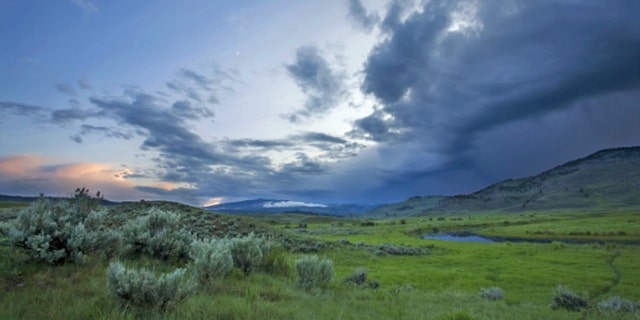 5. Lamar Valley Trail—Yellowstone National Park, Wyoming
The 5.3-mile Lamar Valley Trail promises views of Yellowstone's most exciting wildlife—bison, elk, wolves, coyotes and bears (black and grizzly) all frequent the Lamar River Valley's grassy meadows. Start at the Soda Butte Trailhead about four miles east of the Lamar Ranger Station. You won't only be peeping wildlife—hikers enjoy views of 9,600-foot Amethyst Mountain above and long stretches of cottonwood clumps and sagebrush all around.
Difficulty: Easy
When to go: Year-round, but check with rangers about seasons for specific wildlife.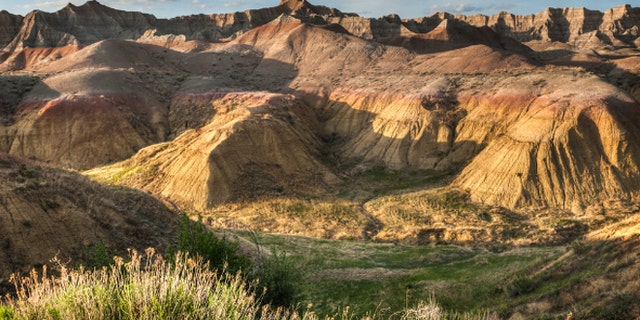 6. Notch Trail—Badlands National Park, South Dakota
This 1.5-miler leads to perhaps the most dramatic view in Badlands National Park. Hikers follow the trail through a canyon, up a log ladder and along a ledge to "The Notch," which offers panoramic views of the Badlands' characteristic prairies, buttes and spires.
Difficulty: Easy
When to go: Year-round.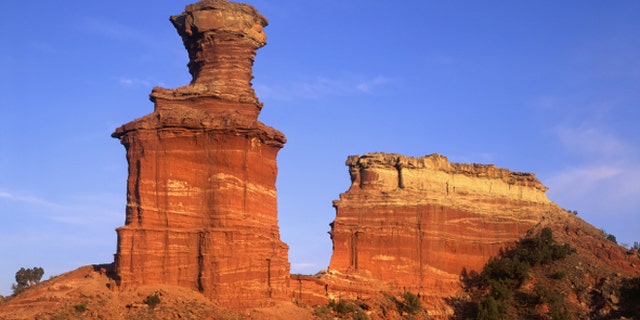 7. Lighthouse Trail—Palo Duro Canyon, Texas
Locals claim that at 120 miles long, 20 miles wide and 800 feet deep, Palo Duro Canyon is second only to the Grand Canyon as far as size is concerned. Most would argue that it offers just as much natural beauty, thanks to unique rock formations such as Lighthouse Rock, a red rock pillar at the edge of steep, eroded cliffs. The three-mile trail leading from the park's main drive to the rock formation takes hikers around Capital Peak, crossing several creeks and small ridges before a final steep ascent scrambling over often-loose claystone to the stone pillar.
Difficulty: Moderate
When to go: Year-round, but skip summer afternoons to avoid heat and crowds.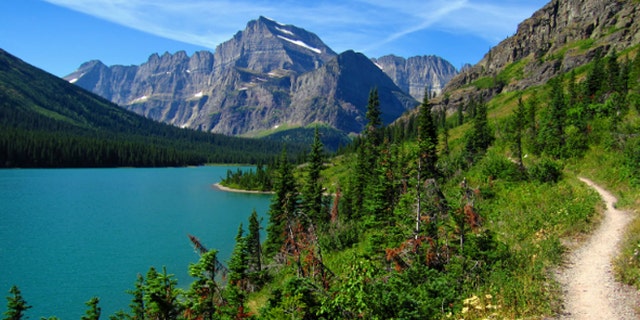 8. Grinnell Glacier Trail—Glacier National Park, Montana
The trail to Grinnell Glacier traces the shores of glittering blue Lake Josephine, ringed by shadows of dark mountain peaks before ascending into those peaks on a narrow, rocky trail. Stands of fragrant pines and ever-changing views of the surrounding peaks and the lake below make the climb worthwhile. Six miles and 1,600 feet after beginning, hikers arrive at Upper Grinnell Lake and Grinnell Glacier, which sit at the base of the continental divide.
Difficulty: Strenuous
When to go: Late summer or early fall; the trail isn't free of snow until mid-August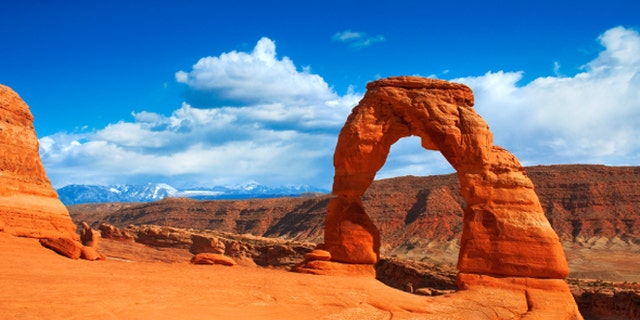 9. Delicate Arch—Arches National Park, Utah
View what might be the world's most famous natural arch on this easy, 1.5-mile trail from Wolfe Ranch to the iconic, 65-foot Delicate Arch. Hikers start on a wide, flat trail that leads to the base of a steep sandstone slope. Then, they hike up the slope, known as "slickrock," following a series of cairns to the less-famous Frame Arch (literally used as a frame through which to photograph Delicate Arch) before arriving at Delicate Arch. The hike also offers sweeping views of Arches National Park, with its characteristic sandstone formations and, in the distance, the snowy La Sal Mountains.
Difficulty: Easy-Moderate, depending on skill level
When to go: Year-round, but avoid summer afternoons
See all 40 hikes at The Active Times
More from The Active Times
40 Best Day Hikes to Take This Summer