4 off-radar road trips for 2014
Road trips are as American as apple pie. But why hit the usual places when you can take the road less traveled? There are hundreds of small, often overlooked towns in the U.S. that offer unique experiences that aren't canned or overly commercialized. We've traveled a lot, and these locations stick out as places where the people are friendly, the food is authentic and the attractions are as grassroots as they come.
Check out our picks for the hot new places to travel in 2014: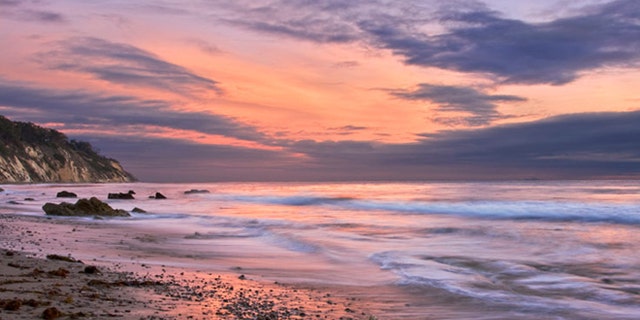 1. Santa Ynez Valley and Los Alamos, Calif.
What's next for California tourism? The Central Coast. Traditionally viewed as California's flyover country – what you drive through to get from Los Angeles to San Francisco – the Central Coast, particularly Santa Barbara and its wine country, is becoming a hotbed of farm-to-table restaurants, family-owned boutique wineries, artisan food producers and bountiful farm stands. It's a much more relaxed, accessible – and, dare we say, friendlier? – version of Napa. The stunning Santa Ynez Valley is surrounded by mountain ranges with the mighty Santa Ynez River running through them, and small towns like Los Olivos and Solvang – California's Little Denmark – are worth a stop to explore the markets and wine tasting rooms.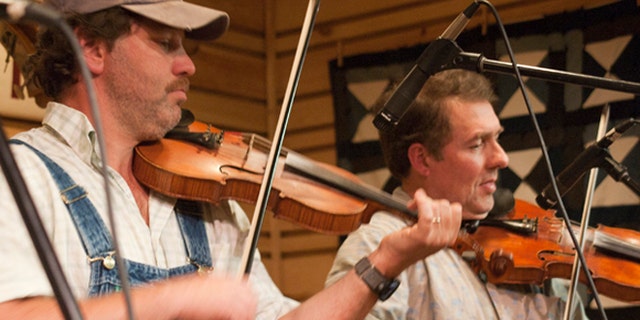 Just north of Santa Ynez Valley, the little town of Los Alamos, population 1,890, is attracting a lot of attention for its excellent restaurants, wine tasting rooms, art galleries, antique stores and charming historic hotels. Don't miss Bell Street Farm, a gourmet market and casual restaurant that serves exceptional sandwiches, cheese and charcuterie plates and rotisserie chicken, as well as a selection of items from Santa Barbara County wineries and food producers. Owner Jamie Gluck will make you feel right at home. You'll also need to check out Full of Life Flatbread, a hyper-local restaurant that serves homemade organic flatbreads and has a full menu of ever-changing seasonal items sourced within 60 miles of the restaurant. They feature more than 90 wines, all from Santa Barbara County, and they have developed a cultish following among A-list chefs and Angelenos, who are known to make the five-hour round-trip drive just for dinner. But instead of driving all the way to L.A., drive an hour south from Los Alamos through the breathtaking mountain passes and spend some time in lovely Santa Barbara, nicknamed the "American Riviera" for good reason.
2. Northwestern Virginia: Leesburg, Charlottesville and Floyd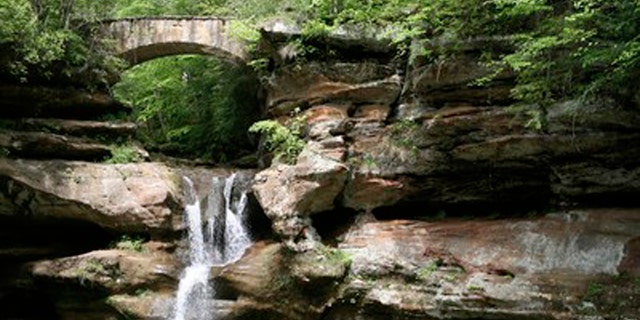 Head away from Richmond, Norfolk, and Virginia Beach and explore the western half of Virginia. Start in the northwestern corner of the state in Leesburg, an adorable old town known for its wineries and antique stores and becoming increasingly known for its exploding craft beer scene. Beer lovers can hit half a dozen excellent nanobreweries, brewpubs and craft beer bars in one night. Check out MacDowell Brew Kitchen, Crooked Run Brewing, Corcoran Brewing Company, Leesburg Brewing Company, Tuscarora Mill, Vintage 50 and Fire Works Pizza.
From Leesburg it's a two-hour drive to Charlottesville, home to the University of Virginia and 30 much-touted farm-to-table restaurants that highlight local ingredients and wines from the state's 16 wine regions. Check out Brookeville Restaurant, Tempo, Tavola and The C&O Restaurant. Another two hours south will bring you to Floyd, population 425. Relatively isolated because of the Appalachian Mountains, Floyd has developed a very strong identity of its own. If you want authentic Americana, this is it. The town is becoming known as a destination for bluegrass and old-time music, thanks to the weekly Friday Night Jamboree at the Floyd Country Store, an old-fashioned country store that celebrates Appalachian music and heritage. Inside you'll find old-time and bluegrass CDs and music accessories, old-timey housewares and gifts and a wide variety of unique hand-crafted items from local artists and artisans, including pottery and hand-made woodwind and string instruments. The hand-made movement is strong here, not because it recently got trendy, but because it's a way of life that has been passed down for generations.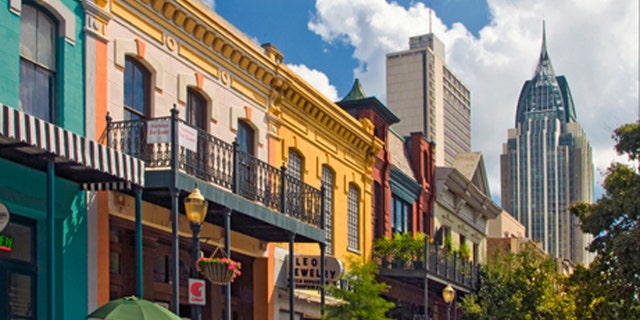 3. Ohio's Hocking Hills Region
Ohio is known for its endless miles of cornfields, but not necessarily for its rolling hills, clifftop vistas, or waterfalls. Meet Ohio's Hocking Hills region, located about an hour southeast of Columbus in the foothills of the Appalachian Mountains. This region is known for its natural wonders, which include soaring cliffs, dramatic rock formations, waterfalls (which freeze into dramatic crystalline formations in the winter) and enormous prehistoric caves waiting to be explored. Go hiking, canoeing, horseback riding or ziplining (55 ziplines are available); hit a few rounds of golf; relax at one of the spas; or shop at the area's gift shops and antique stores. Enjoy old-fashioned homemade Midwestern comfort food at places like Hocking Hills Dining Lodge, Millstone BBQ, The Ridge Inn Restaurant, Olde Dutch Restaurant and Pearl's Diner. Explore Old Man's Cave, Ash Cave, Cedar Falls, and Conkle's Hollow.
Area lodging is affordable and equally unique: stay in a restored general store/post office, the old Dunkle Schoolhouse, a 1926 B&O train caboose, Historic Host's Salt & Pepper Shaker Museum, two historic B&Bs, several charming little cottages, castle rooms at Ravenwood Castle, a traditional Scottish hamlet The Glenlaurel Scottish Inn, a Mongolian yurt, a Gypsy Wagon or in traditional Sioux Native American tepees. History and American culture lovers might enjoy touring the last washboard factory in America as well as the world's only Pencil Sharpener Museum. (The only one!) Everyone else will enjoy a visit to Rockmill Brewery, a small production organic brewery located in Hocking Hills that specializes in Belgian-style beers that have received national accolades from the likes of Bon Appetit.
Do spend some time at the many fine farm-to-table restaurants, craft breweries and distilleries and independent retailers in Columbus while you're in the area; the city is both a shopping and foodie haven (not to mention home of the Ohio State Buckeyes). Don't miss the endless boutiques, art galleries and vintage stores that line High Street or the brick streets and impeccably manicured gardens of historic German Village, where you can peruse the shelves at the labyrinthine Book Loft, enjoy artisan pizza and regional craft beer at Harvest Pizzeria, and end your day with an expertly crafted cocktail at Curio.
4. The Alabama and Mississippi Gulf: Mobile Bay and Bay St. Louis
Mobile Bay, Ala., and Bay St. Louis, Miss., have everything you love about New Orleans without all the howling dude-bros of Bourbon Street. The pace of life here is slow and the hospitality pure Southern. Start in Gulf Shores, Ala., home of the National Shrimp Festival (long before Forrest Gump) and seafood-centric restaurants with names like Bahama Bob's Beach Side Café, Lulu's at Homeport Marina, and the Original Oyster House. After all that shellfish, frolic along the city's powdery white sand beaches.
From Gulf Shores it's an hour drive around Mobile Bay to Mobile, where the locals take pride in knowing that their city is "secretly awesome." The cities of Mobile Bay boast Mardi Gras celebrations, antebellum mansions, historical architecture tours, beautiful beaches, airboat tours to spot alligators and other wildlife and kayaking through the country's second largest river delta, with lots of places to explore along the way. Check out the independent shops and galleries of Fairhope, the lovely Bellingrath Gardens, the Mobile Carnival Museum, the Gulf Coast Exploreum, and GulfQuest: National Maritime Museum, which is scheduled to open in the spring. Plus there's plenty of grilled shrimp, barbecued shrimp, fried shrimp, sautéed shrimp … you get the idea. Stop at Wintzell's Oyster House, a Mobile landmark since 1938, for oysters on the half shell or grilled with garlic and parmesan, or have a bowl of gumbo at The Compleat Angler, a local favorite.
Another two and a half hours west will take you to Bay St. Louis, Miss., a Gulf hamlet with fewer than 10,000 residents that was hit hard by Hurricane Katrina and is working equally hard to rebuild, with a $21.1 million harbor project that is expected to be completed in 2014. The 300-year-old Historic Old Town is home to many Creole cottages and inns, as well as the monthly Second Saturday Artwalk. For dining, check out the Sycamore House Restaurant, 200 North Beach Restaurant, Trapani's Eatery, Buttercup Restaurant and Mockingbird Café. And from here you're only an hour west of New Orleans, so laissez les bons temps rouler, right?