4 glorious European holiday trips
Instead of spending nights online shopping and weekends in line at the mall, why not give your family and loved ones a gift they'll never forget this holiday season: A European vacation. So long as it's not in the style of Clark Griswold and company, a European holiday getaway can inspire the magic of the season by introducing travelers to centuries-old traditions and modern holiday merrymaking.
Whether you plan it this year or give it as a gift for next, here are some enchanting European holiday escapes for all ages.
1. Tour the Alpine Christmas Markets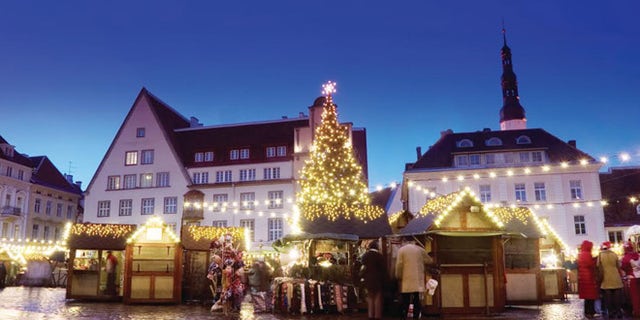 If you're really looking to get into the spirit of the season, tour the Christmas markets of Switzerland, Austria and Germany. These markets, some of which date back to the 1700s, take you back to the time where locals bought ingredients for their Christmas dinner, the candles to light the table, and gifts to give at the village market.
Insight Vacations offers a 10-day family-friendly trek through some of the most famous Christmas markets. Spend two or three nights at each stop, which include Munich, Salzburg, Innsbruck and Zurich, and stay in premium hotels, several with spectacular mountain views.
Highlights include a horse and carriage ride through Germany's Black Forest, a visit to Europe's biggest indoor Christmas market --complete with a Swarovski Crystal Christmas tree in Zurich -- meandering through Munich's Christkindlmarkt, and a stop at France's oldest market in Strasbourg. Count on the scents of cloves, gingerbread and spicy mulled wine following you back home to the U.S.
If you're looking for more sightseeing combined with your Christmas Market tour, Go Ahead Tours offers a 14-day December trip through the Christmas Markets in Germany, Switzerland and Austria, but it includes many other sights, as well. Their trip begins in Heidelberg, Germany, where you can tour Germany's oldest university and the Castle & Gardens of Schweztingen. Next, you head to Switzerland for stops in Lucerne and the Alpine town of Kapellbrucke, and then on to Innsbruck, Austria, to see the famed Golden Roof and Triumphbogen.
Tour the castle of "mad" King Ludwig on your way to Munich, where you'll visit its traditional Christmas Markets and sip its famous beer. In Salzburg, tour the Mozart House and do your Christmas shopping on the old-fashioned Getreidegasse. Finally, conclude your vacation in beautiful Vienna, so named the "capital of Christmas" for its Christkindlmarktes.
2. Get Adventurous With Disney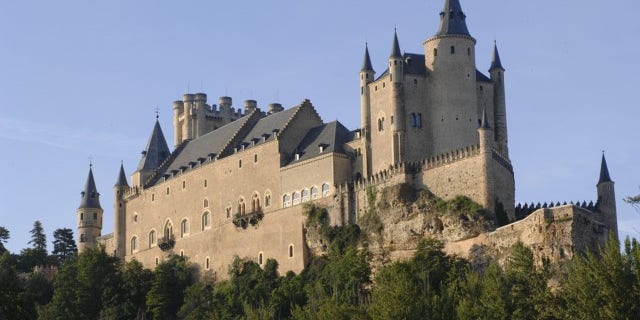 For families with children, Adventures by Disney offers a 7-night trip to England and France over the winter break. The trip offers a taste of both big-city European life, as well as a trip back in time to the land of castles and cathedrals, the setting for many a Disney fairy tale.
Kick off the trip in London aboard a classic red double-decker bus with stops at Westminster Abbey, Buckingham Palace and Windsor Castle. Kids get a history lesson at Stonehenge where they can see the mysterious ancient stones, up close and personal.
Then it's off to Paris for a climb up the Eiffel Tower and other stops at key tourist attractions, such as Notre Dame Cathedral, where little ones can envision Quasimodo courting the beautiful gypsy Esmerelda. Also, stop in the Louvre Museum for a study in art during an interactive scavenger hunt.
Disney recommends that children be no younger than 4 and ideally at least 6 to fully enjoy this European holiday.
3. A Parisian Holiday for Singles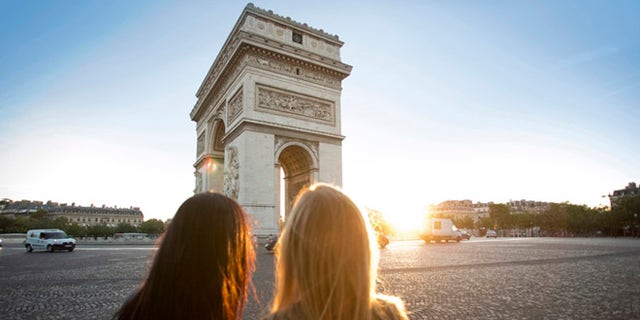 For those with no kids in tow, Contiki Vacations, for adults 18-35, offers a 4-day Christmas in Paris holiday. Ideal for those who can't get away from work for long or who need a more affordable option (the trip starts at only $463/person), this trip takes travelers from London to Paris and back.
Tour Paris by night on an Illuminations tour by coach, shop Parisian boutiques including its famous perfumeries, cruise down the River Seine, enjoy a festive Christmas feast with your fellow travelers and have plenty of time to explore the city on your own, choosing the sites you most want to see.
To keep costs down, Contiki has guests stay two to a room and also allows you to pay in installments with their layaway plant.
4. Hit the Highlights of Europe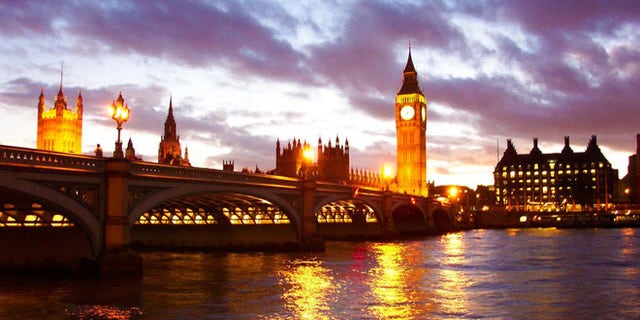 Get all your top European bases covered with the December Essential Europe trip from Globus Journeys, which hits Rome, Florence, Venice, Lucerne, Paris and London all in the span of 11 days. Visit the Vatican Museums, Sistine Chapel, St. Peter's Square and the Colosseum in Rome. In Tuscany and Florence, shop the local stores and munch down a traditional Tuscan dinner, then arrive in Venice by boat, see the sights, watch the city's famous glassblowers and indulge in a pasta party.
Take in the beauty of the Alps in Switzerland, stroll the streets of Old Town Lucerne, shop for classic Swiss watches or knives, and sample delicious Swiss chocolate. In the City of Lights, you'll visit the top attractions, including the Eiffel Tower, of course. Then, head to London via high-speed train to watch the ceremonial changing of the guard at St. Paul's Cathedral and take in the River Thames, Big Ben and Buckingham Palace.
Whether you choose a chic holiday to Paris or an old-fashioned Christmas in the Alps, Christmas clean-up back home will seem another world away.