3 safety tips every traveler needs to consider before a big trip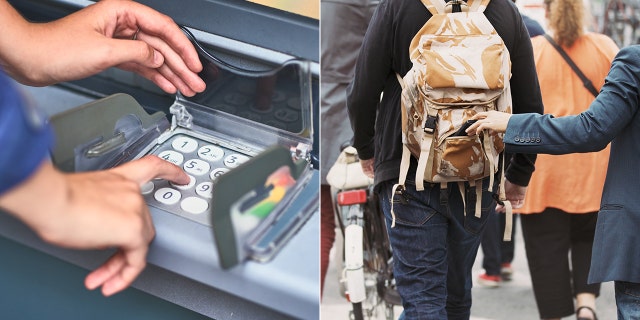 When it comes to travel, maybe some of us have encyclopedic knowledge of every country on earth — e.g., its attractions, potential for problems, etc. — but most of us don't.
In the interest of helping out those of us in that latter group, heed these three simple warnings before heading off to an exotic destination.
#1. Don't fail to consider health threats.
The U.S. Centers for Disease Control (CDC) has a section for travelers; look for notices or warnings about such things as the Zika virus or yellow fever outbreaks in places you be visiting (in both the U.S. and abroad). The CDC offers a wealth of practical information for protecting yourself from a range of health concerns — and what to do if you fall ill while traveling.
CAN A CRAZY PASSENGER OPEN THE AIRPLANE DOOR?
#2. Don't fail to consider the wrath of Mother Nature.
Unfortunately, bad weather can mess up flight schedules — blizzards and thunder and lightning storms alike — so it's a year-round problem. Plus, there are lots of other unusual natural events that crop up with little or no warning until we hear about them on the news, like hurricanes, tornadoes, earthquakes or erupting volcanoes, and each can result in canceled flights and closed airports. Before you fly, double-check to make sure your airline has your contact information so they can reach you with any warnings or updates. Even better, follow your airline on Twitter, which can be the speediest method of communications, or just visit the airline's website and look for posted travel warnings. Many airlines waive change fees in advance, which is your signal to change flights to another that suits your needs; it you don't take action, the airline will usually put you on the next available flight, which may not be one you want.
CANCELED FLIGHT? HERE'S 5 ACTIONS YOU NEED TO TAKE IMMEDIATELY
#3. Don't fail to consider the potential for danger.
If you're traveling outside the country, check the travel section on the State Department's website; it's just been given a complete makeover, and it has all kinds of useful features like a color-coded map showing the world's most dangerous countries (i.e., war zones). Or, choose a country to learn about specific problems; for example, in Yemen, "terrorist groups continue to plot and conduct attacks" while in the United Kingdom tourists are warned to "be vigilant, as pickpocketing, mugging and 'snatch and grab' theft of mobile phones, watches and jewelry can occur." Those heading to Ireland, too, are cautioned about distraction techniques at ATMs in busy areas, during which a local criminal may distract an ATM user after the PIN has been entered, and "while the ATM user is distracted, another person will quickly withdraw cash and leave." And yes, snatch and grab thefts and distraction attempts have been seen in the U.S. too. (Learn more about safety when visiting the U.S. here.)
FOLLOW US ON FACEBOOK FOR MORE FOX LIFESTYLE NEWS
Most of these threats are threats you'll never ever have to worry about — your odds of getting involved in a fender-bender on the way to the airport are probably about a zillion times higher than running into yellow fever. Even still, it's nice to know the information is out there, so that if you do have a problem, you know how best to sort it out.