16 wacky gadgets and gear for summer vacation
Ah, the great outdoors. Now that the weather is heating up, it's time to get a little fresh air. But what's a pool party without the right tunes? Or an camp out in the woods without a way to properly cook food?
Whether you're headed to the beach, pool or mountains, we've got some of the coolest tools you might not be able to live without this summer.
1. The Aquatic Bar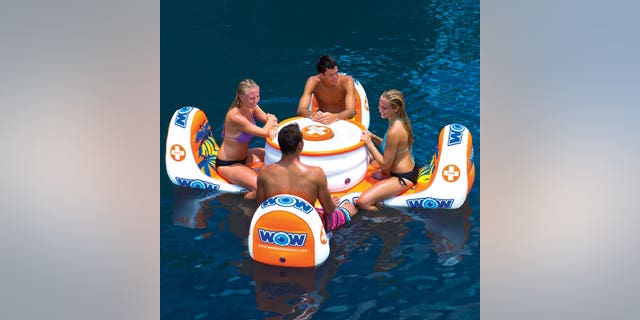 No land, no problem? Take the party off shore on this floating circular bar with seating for four. The seats surround an insulated cooler for hours of party fun. The deep cooler stores ice plus up to a dozen 12 oz. cans. Every guest has their cup holder while on the raft.
Price: $279.95
2. Video Swim Goggles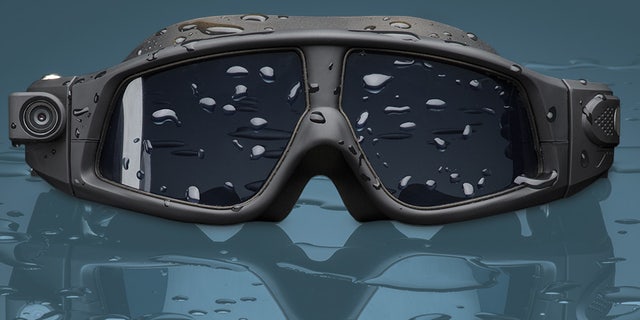 Never miss your next underwater marine life encounter. Record your pool and beach fun on HD video. These rechargeable goggles have a built-in lens that shoots high-definition video and photos, up to 15 feet underwater. Built-in battery lasts up to 1.5 hours of recording time.
Price: $119.99
3. Foldable Beach Wagon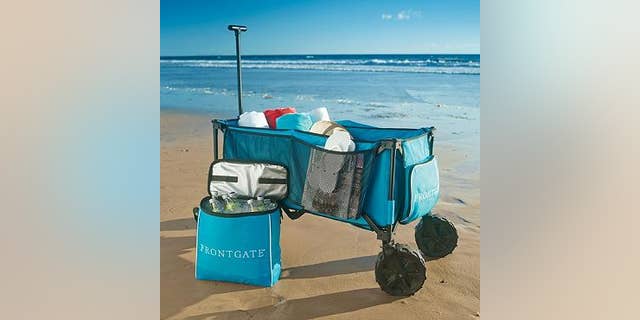 Tired of endless trips back to the car hauling towels, toys and chairs? This handy wagon lets you pack on the gear for just one easy way to carry everything when you're at shore.
Price: $199
4. Pet Kai Float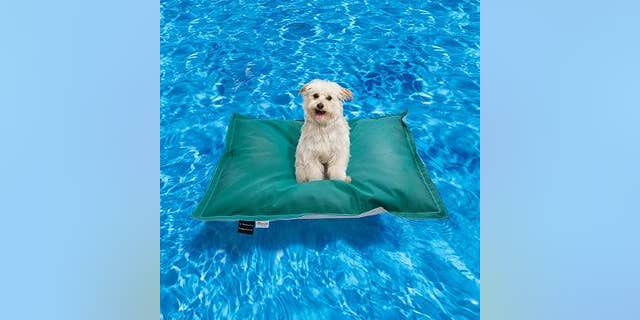 Not all canines like doing the doggy paddle. For Fido who doesn't swim, this cute pet float allows all dogs to get in on the summertime action. The float comes in different colors and sizes to keep both human and hound happy.
Price: $99.50 - $129.50
5. Tribord Easybreath Mask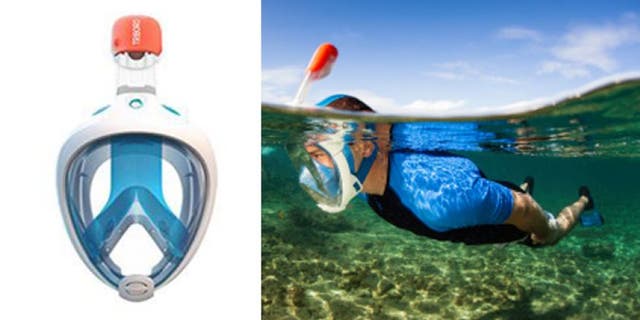 Traditional goggles are so yesterday. Instead of just breathing through your mouth, the Easybreath full-face design allows you breathe through your nostrils, too. The head piece allows for a full 180-degree-range so you won't miss that sea turtle swimming by. The mask also features an airflow system that prevents fogging. Easybreath is available in the U.K. in five cool colors.
Price: $55
6. iSplash Floating Speaker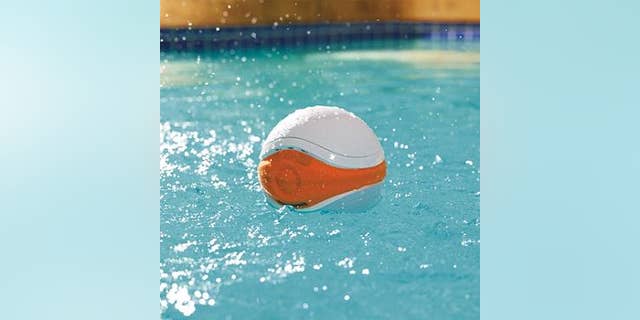 Never be without your tunes even when you're deep at sea or in the pool. This floating, waterproof speaker connects with any Bluetooth-compatible device that has a range of over 30 feet.
Price: $79.50
7. SKITS Tech Zip Pouches Set of 4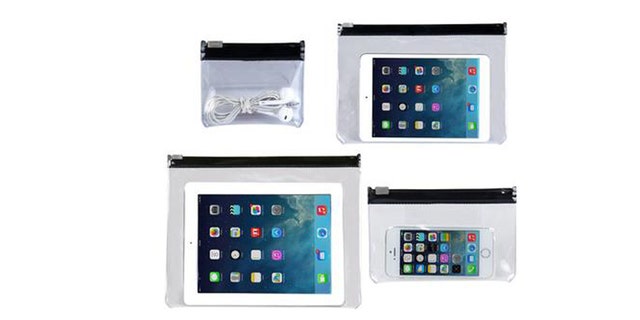 Nothing ruins a vacation quite like a water-logged smart phone. Protect your favorite electronics at the beach with these water resistant bags. The set contains a variety of sizes for different devices.
Price: $24.95 for a set of 4
8. Boobypack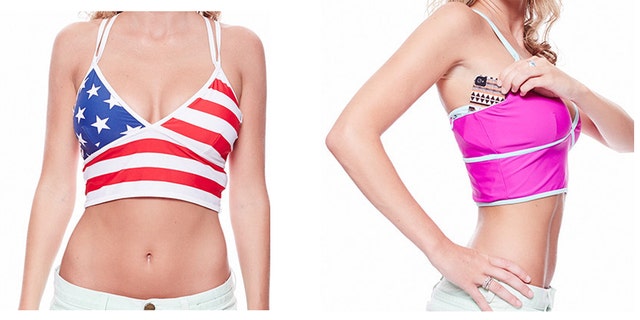 This one's for the girls. The Boobypack is a fanny pack for your rack. Enjoy purse free fun all summer long with revolutionary sports bra meets purse. The reinforced, water-resistant, zipper- pockets on either side that can fit all your accessories like money, keys and any other valuables you want to keep safe. Micro mesh lining that wicks away sweat. If you're looking for a little boost, Removable padding creates added shape.
Price: $55 - $60
9. Pongo Bongo Beer Pong Table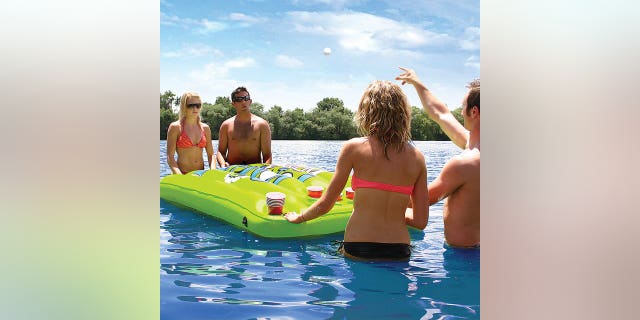 Cool off with a hot game of beverage bong in the water. Pongo Bongo is a floating, inflatable game table equipped with 12 cup holders on each side. Set comes with two ping pong balls. And when you're done playing, turn the table over and use it as a pool or lake float.
Price: $64.99
10. Electric Inflator Air Pump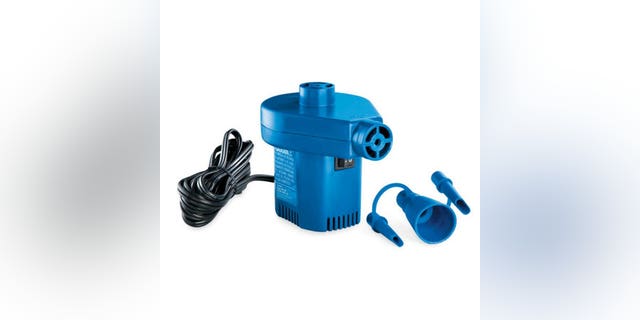 Don't waste your precious breath filling up pool toys and floating accessories. Let this electric inflator do the work. Simply plug this air pump plugs into a any outlet, hook it up to your inflatable toy of choice and let it go. Also works as a rapid deflator when the party is over.
Price: $29.99
11. Inflatable Serving Bar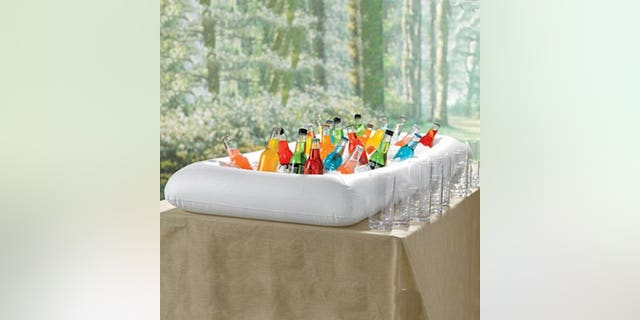 Getting ready for a big party on the beach is a cinch with this ultra-lightweight inflatable cooler. With a generously sized interior, this pop up bar cooler is ideal for keeping salad bowls and condiment bottles, and of course drinks, chilled. Made of heavy-duty PVC, the Inflatable Serving Bar is lightweight and portable, making it easy to carry to the beach or an outdoor picnic.
Price: $14.99
12. Campfire Roasting Rod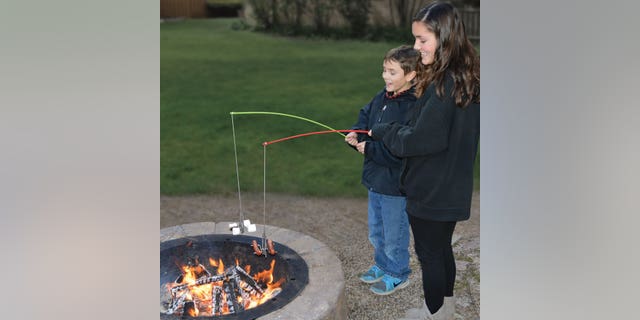 No, you're not going fishing for hot dogs. These handy roasting rods are designed to make campfire cooking a cinch. The stainless steel line allows kids to remain at a safe distance from the flame while cooking up brats, s'mores, and other fireside favorites.
Price: $119.95 for 4
13. Wilson Cast Away Outdoor Volleyball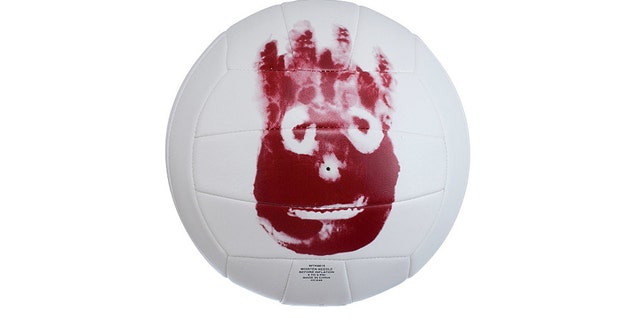 Now you can own one of cinema's most beloved toys. This Wilson inspired volleyball from the Tom Hanks' movie 'Cast Away' is perfect way to get your beach party up and running. Start a friendly game, practice your spikes, take him with you on a trip to sea. Just don't let go.
Price: $19.99
14. Carnival Hot Dog Cart with Umbrella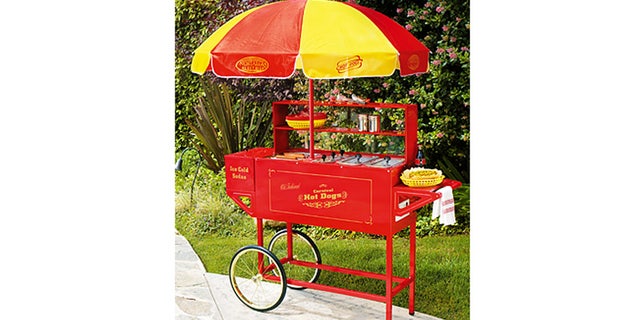 Bring the party anywhere with this old fashioned hot dog cart. The vintage-inspired stand comes with hot dog rollers for cooking and two steam trays to keep your hot dogs and buns warm and fresh. There are also three condiment inserts for chili, sauerkraut and more.
Price: $399.99
15. S'mores Basket with Handle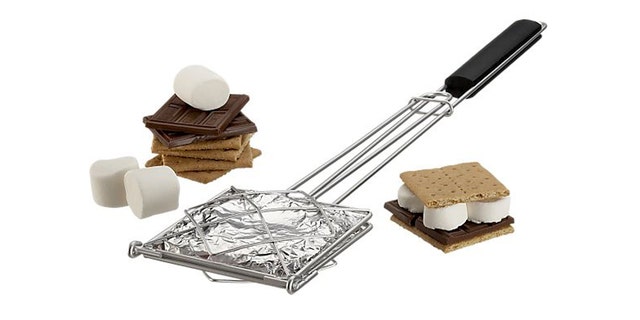 Who has time to collect roasting sticks? Make perfect s'mores everytime with this custom cookie griller basket. Build the s'more inside the basket and wrap in foil for cooking over open flame or on the hot coals. Keep kids safe with a long handle that keeps roasters at a safer distance from the campfire.
Price: $6.95
16. Chill Puck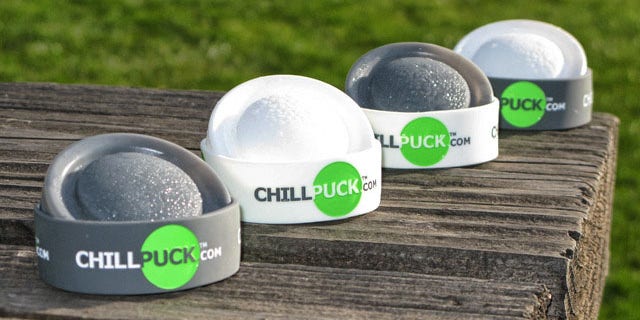 What's a Chill Puck? This little round device might really be your summer beverage savoir. The rounded ice pack is molded to match the bottom of all standard cans. The Chill Puck maximizes surface area connected to your drink, actually chilling your beverage sip by sip.
Price: 3 for $6.99 and up depending on size and design