15 awesome gifts for busy parents and kids on the go
From car rides with fidgety toddlers to long delays at airports, keeping kids happy and entertained while traveling isn't always easy for parents. Luckily, the latest gadgets and products help getting from A-to-B with losing your mind. Some help entertain, while others will just make a family trip more fun and make parents feel more at ease.
1. TomTom Bandit Action Camera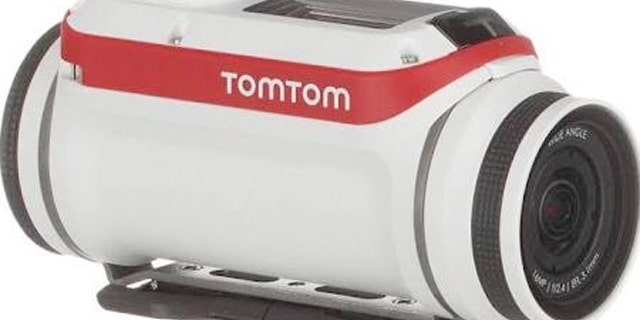 This camera is ideal for the family looking to roll on every adventure along the way and keep family vacation memories intact. This new TomTom is easy for even kids to use. Allows users edit and share action family videos in minutes. It even has built-in action sensors to record stats like altitude or speed when shooting. Splashproof lens too.
Price: $400
2. Playskool Fold N Go Busy Elephant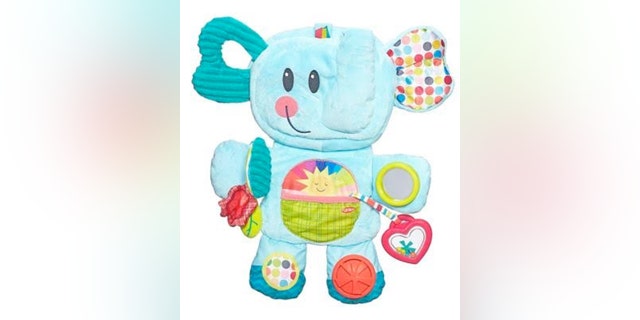 With such limited space in travel luggage, packing up toys for little ones can be a challenge. But this little guy is made for the road. The soft, tummy-time friend is packed with colors, sounds and activities. But what makes it super travel-friendly is due to mobility. The elephant rolls up into a compact bag with a handle. Machine washable. For 3 months and up.
Price: $25
3. LEGO Juniors Suitcase set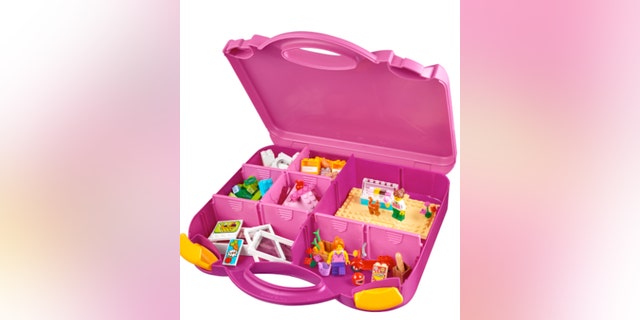 These travel-ready suitcases are made for kids who just can't go anywhere without toy building bricks. Parents can choose between the LEGO Juniors Fire set or Supermarket Suitcase. Both come with mini figures, a bunch of LEGO bricks and easy instructions. Ages 4-7.
Price: $20
4. T3 Featherweight Compact Folding Dryer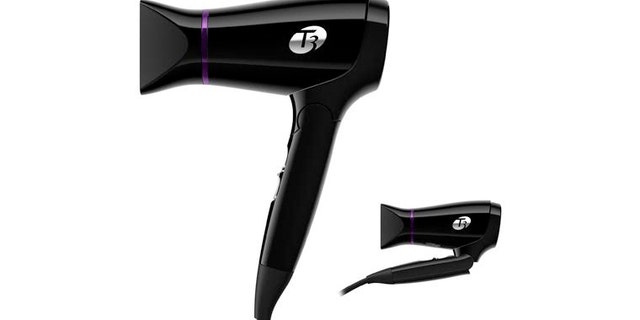 Hotels don't always have the best reputation when it comes to hair dryers in rooms (there is actually over 100,000 results for the search term "bad hotel hair dryer" on TripAdvisor). This handy compact dryer is the solution. The foldable dryer by T3 can fit snug in a carryon. It's great for hair-crazed teens or parents looking to get the younger kids' hair from wet-to-dry in a jiffy. The dual voltage makes it easy-to-use with a plug adapter while traveling. Weighs less than a bottle of shampoo.
Price: $150
5. Please and Carrots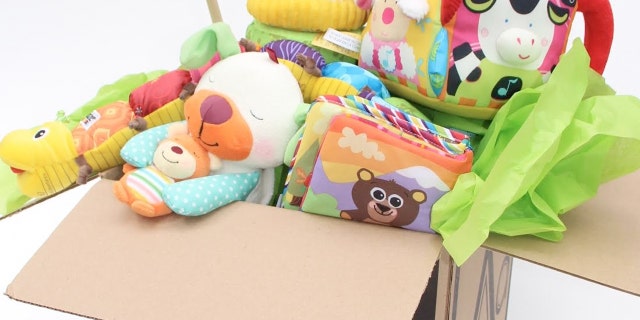 Instead of packing up toys, ship a new goodie box of educational toys to their vacation destination instead. These toy subscription boxes from Please and Carrots are always unique. Inside, kids will find 3-4 toys (matched by experts to development stage), 1-2 books and speech tips to help language development and fun activities. Boxes are made especially for age groups. Newborn to 3 years.
Price: $99/box
6. SENA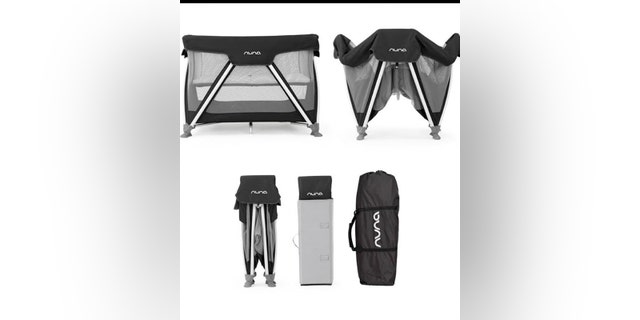 This travel-friendly playard from Dutch designers at Nuna can help parents rest easy knowing their baby is safe and comfortable while away from home. The pen can easily set up in a hotel room and help keep babies safe and cozy whether taking a nap or just playing around. The cot comes with a bassinet that folds down with the frame. The zigzag legs pop cot open quickly. Folds up with one hand and fits in a travel bag for a quick getaway in the morning.
Price: $250
7. ToyMail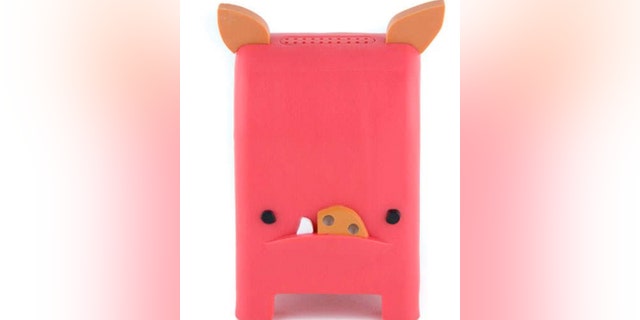 Parents will appreciate this fun way to communicate with the kids whether away from home or nearby. ToyMail enables users to record a voice message from anywhere in the world and sent it to ToyMail. Kids can hear the message by clicking ToyMail and reply to the recipient's phone for a two-way talk. Works with iPhone and Android. Ages 3 and up.
Price: $60
8. ABC of Animals Activity Mat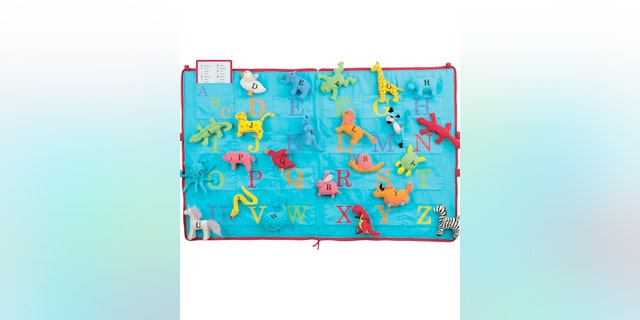 Available from online parent store giggle, this lightweight activity mat designed by North American Bear helps little ones learn the ABCs with help from some furry friends. The mat comes with an animal figure for each letter of the alphabet and fit snug in the pockets. The mat folds up into a carrying case for travel.
Price: $75
9. Smart Toy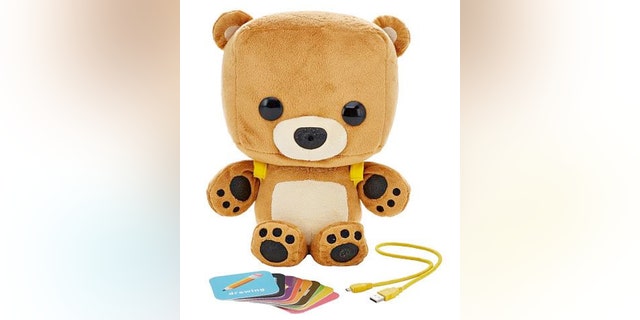 This cuddly stuffed animal can provide endless fun (especially during long car or train rides). The Smart Toy from toy giant Fisher-Price is interactive. How? It talks and can actually have conversations with your kid. It can even remember your youngster's name, favorite foods, colors and more. It also suggests adventures with stories and games. Parents can connect to the Smart Toy app on their smart devices (not included) to monitor their child's activity. Ages 3-5.
Price: $100
10. Foldable Maxi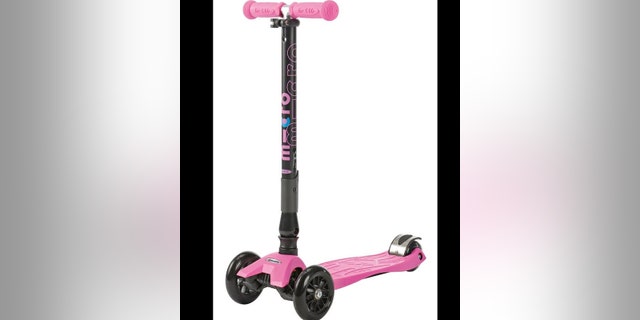 This scooter from Micro Kickboard makes the list because of its portability. Unlike most space-greedy bikes, this scooter can fold up into a suitcase or trunk with ease (handlebars can fold too). The smooth-gliding Maxi is ideal for travel, the construction is lightweight and flexible, idea for cruising both urban and suburban neighborhoods. Ages 5-12.
Price: $140
11. WiFi Monitor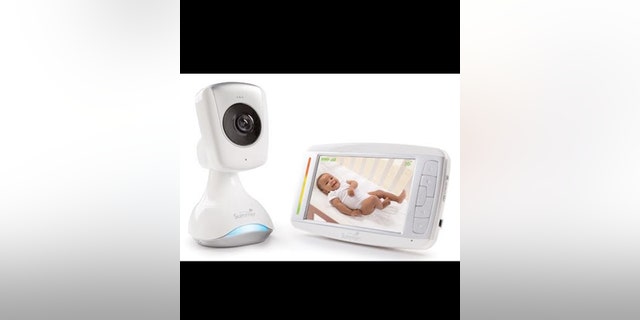 On the go moms and dads can now keep a view of the kids from anywhere with the latest WiFi baby monitor from Summer Infant. The monitor has a 5" color LCD flat-screen and enables parents to view baby from a smartphone app. So whether to peek in on the hotel babysitter or watch your newborn sleeping peacefully when traveling away from home, this monitor is designed to give parents peace of mind. HD camera enables remote pan, scan and zoom with two-way communication.
Price: $290
12. Motorola Talkabout T400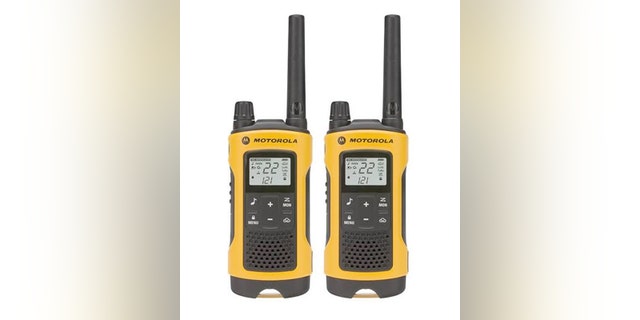 Two-way radios are a fun and easy way for family members to keep tabs on each other while on the go. These new communication devices by Motorola are geared for the outdoors — whether for that next camping trip, a stay at an expansive beachfront resort, or a visit to an amusement park. To keep charged, use NiMH rechargeable batteries or 3 AA.
Price: $80
13. i-Hide Car Seat Organizer with Tablet Viewer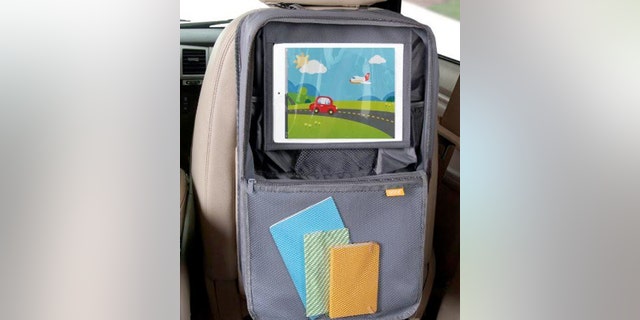 Packing for a lengthy car rides can cause havoc on a car's interior. Luckily, the BRICA i-Hide Seat Organizer helps keep all your child's gear organized and accessible. This organizer hangs easily over the back of a front seat. A handy pouch also keeps touch-sensitive tablet viewers within reach. When done, zip close.
Price: $25
14. VIVOSMART HR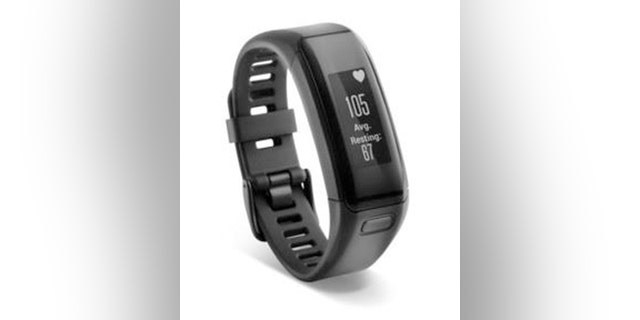 Every wonder how many miles in a day your family walks while at Disney World or sightseeing in New York City? The Vivosmart HR from Garmin can give you the answer. This gift is for the health-conscience parents who want to keep exercise goals on track. The wearable band displays steps, distance, calories, heart rate and floors climbed. It vibrates when an email, text or call comes in, when connected to a smartphone.
Price: $150
15. Beats by Dr. Dre Solo2 Wireless Headphones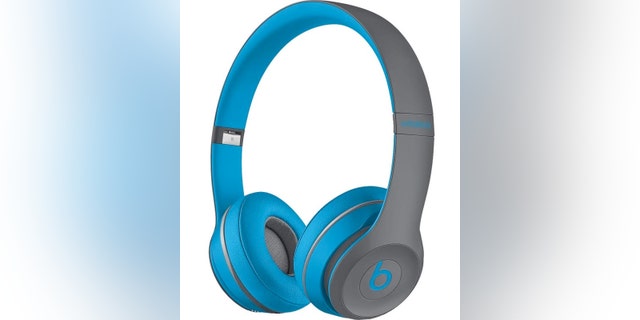 Whether connected to a tablet or video monitor, a quality pair of headphones can be a welcomed gift for anyone in the family. Beats by Dr. Dre's, the audio brand founded by hip hop artist Dr. Dre and acquired by Apple Inc., has introduced its latest design with travelers in mind: the Solo2. The Bluetooth-enabled wireless unit has a built-in microphone and remote controls that let users take calls or switch music. The design also helps block outside noise (or kids bickering).
Price: $300