10-year-old girl sneaks through Moscow airport security, flies without ticket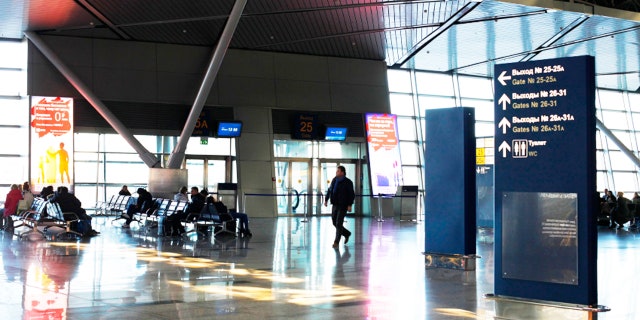 A girl who just wanted to take her first ride on an airplane has Russian authorities scratching their heads and working to review standard security procedures at Moscow's Vnukovo airport.
On Tuesday, a 10-year-old, whose name has not been released flew from Moscow to St. Petersburg on Rossiya Airlines without identification or a ticket, according to a report filed by Russian police.
The girl reportedly left home for school on Tuesday and did not return later that evening, which alarmed her parents.
Alexander Rzhanenkov of St. Petersburg's city hall told Russian news agencies that the girl went to Moscow's Vnukovo airport where she mingled with a small crowd, which enabled her to somehow slip through security undetected. CCTV footage also reveals the gaffe.
Rzhanenkov said that after the young girl made it through security, she boarded a Rossiya Airlines plane with a large family with children.
Upon landing at Pulkovo airport in St. Petersburg, police—who had been tipped off by the girl's parents-- picked her up at the airport where she was wandering around unaccompanied. According to RT, the girl, who later told authorities she just wanted to fly on a plane, was immediately returned to Moscow and never got to explore St. Petersburg.
Children's rights ombudsman Pavel Astakhov said on Wednesday the girl's trip sends "a serious alert sign" about airport security.
The mother of the child told local media that she plans to sue both the Moscow airport, and the carrier, for failing to carry out proper security protocols.
The Associated Press contributed to this report.