10 places you'd rather be right now
By now you've probably crossed off half your holiday shopping list (overachiever!) and are getting sick of the cold. We think you deserve a vacation. Let us provide some inspiration…
1. Lounging in an overwater bungalow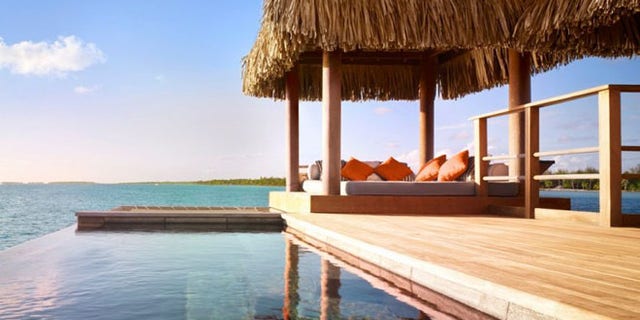 Four Seasons Resort Bora Bora
Bora Bora, French Polynesia
Sunrise views over the Pacific and sunsets over the lagoon and Mount Otemanu make this Polynesian village resort beyond beautiful. Surrounded by coconut palms, buildings have leaf-thatched roofs and walls made of volcanic stone with mother-of-pearl accents. Rooms include overwater bungalows, allowing guests to view schools of fish below or gaze above into the sky.
2. Eating noodles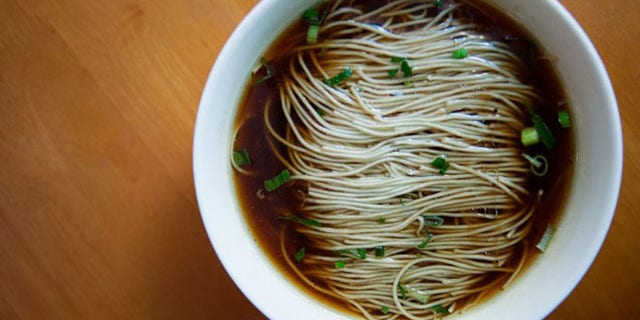 Suzhou, China
Suzhou's favorite non-garden-related pasttime—noodle eating.
3. Sprawling out in the Maldives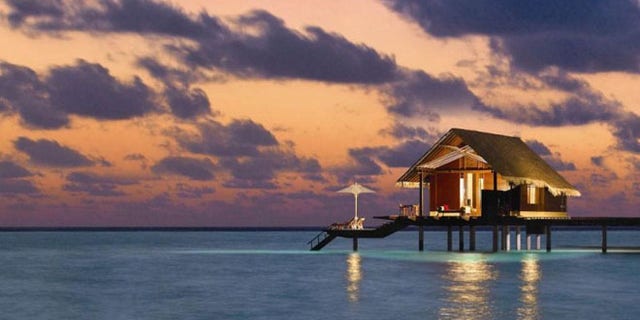 One & Only Reethi Rah
Reethi Rah Island, Maldives
An instant favorite among honeymooners and celebrity couples, One&Only's luxury lodging sprinkles 130 thatch-roofed villas (all with terrazzo bathtubs for two) along the 12 beaches of this 109-acre island in the North Male Atoll. The island's paradisiacal surroundings are the resort's focal point. Daybeds outside the Moroccan restaurant, Fanditha, are the best place to take your meals. The nonstop activities—from diving excursions to tennis tournaments—make the resort a sort of ultra-deluxe Club Med. And while some may find the friendly banter of the staff intrusive, most will appreciate their simple acts of kindness, like a beach cleaner reaching down to dig up stunning colored cowries for a seashell-seeking guest.
4. Staring at this craggy coast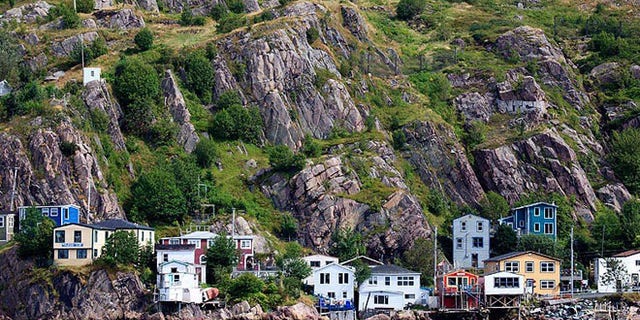 Newfoundland, Canada
Newfoundland is an "undiscovered jewel" that is "perfect for the outdoorsmen in us all with so much natural beauty and wonderful people." "The sea and mountains are spell-binding" and the people are "the friendliest in the world." Traveling here is like taking "a trip back in time to a more pleasant era."
5. Drinking a cocktail in a hammock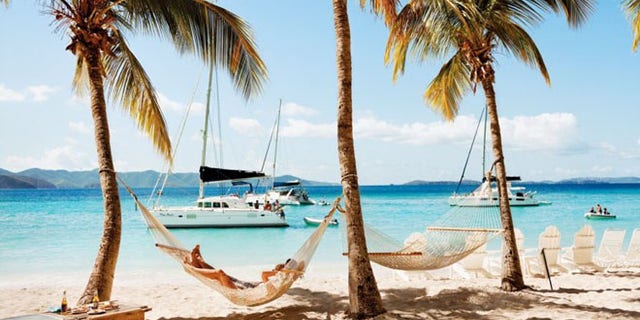 Soggy Dollar Bar
Jost Van Dyke Island, British Virgin Islands
It was once accessible only by water (there's now a rough road, though most visitors still arrive by boat), so thirsty sailors would brave the waters to make it ashore, and pay with wet, disintegrating bills. They were likely on a pilgrimage to the birthplace of The Painkiller, a dangerous cocktail that proliferated in the area as speedily as the plant for which it's named. Lunch is perennially busy, but things simmer down come evening. Order the conch fritters and roti—a local favorite of flatbread topped with curry chicken—and prime yourself for competition. In these parts, Blackbeard is said to have played "get the ring on the hook" using hemp and bones; today, gamers at the Soggy Dollar vie to finesse a steel ring-on-a-string onto a nail.
6. Testing Disney's Aquaduck water coaster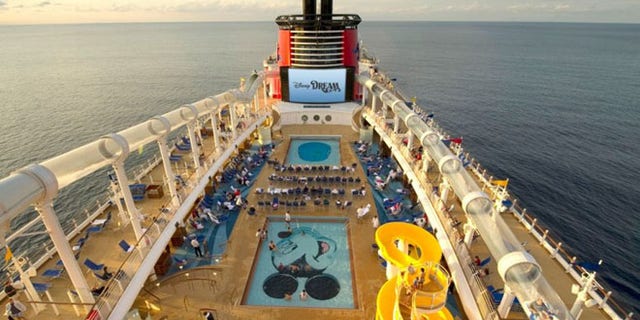 Disney's Dream
Cruise lines like Norwegian, Royal Caribbean, and Carnival have created splashy new water parks complete with tubular slides, but the AquaDuck water coaster gives Disney's new Dream the edge (it will also be found on Disney's new Fantasy, which debuts in spring 2012). The AquaDuck is a transparent, acrylic tube that spans four decks and, at one point, swings out 13 feet over the side with a 150-foot drop to the sea.
7. Or, braving the world's tallest waterslide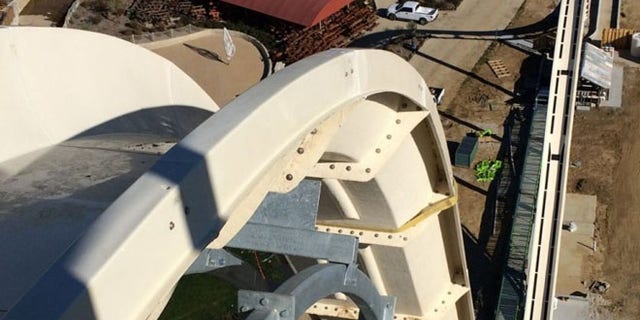 Kansas City, Kansas
The world's tallest waterslide is under construction now at the Schlitterbahn in Kansas City, Kansas, and our stomachs are dropping just looking at this photo. Called Verruckt (German for "insane"), the slide will send riders in a four-seater raft plummeting from 17 stories high. That makes the current world record holder—Brazil's 14-story-high Insano—look like the kiddie slide. The park opens May 23, so adrenaline junkies should plan their trips to Kansas accordingly. Our suggestion: Save the barbecue feast for after your day at the park. Just sayin'.
8. Sitting here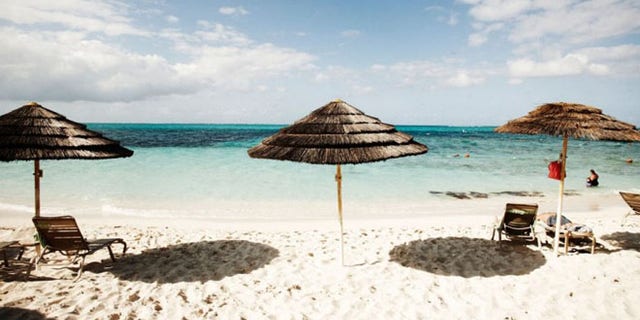 Turks and Caicos
The Turks and Caicos lie on the edge of the deep Atlantic shelf, which offers divers a vertiginous falling-off-a-cliff experience—in the company of active marine life. Here, the Somewhere Café & Lounge right at the beach.
9. Or standing here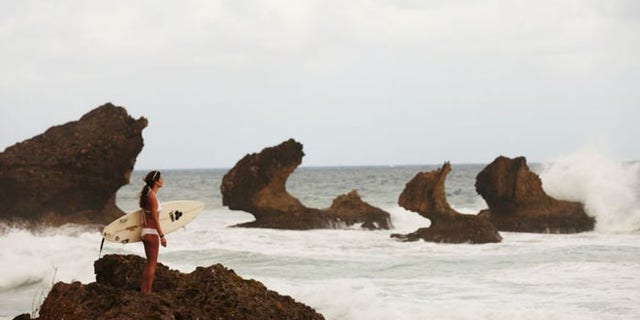 Barbados
Rocks break the surf at Bathsheba.
10. Drinking this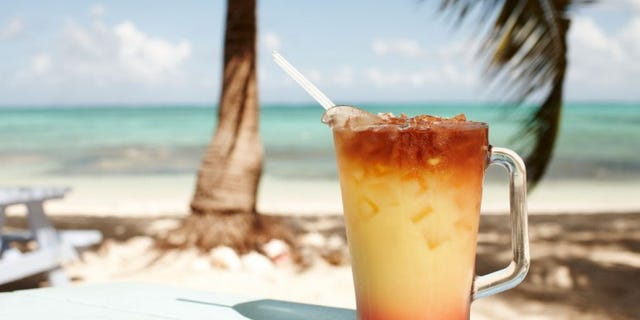 Turks and Caicos
Rum punch is a specialty at Da Conch Shack.
See all 42 places you'd rather be right now at Condé Nast Traveler
More from Condé Nast Traveler
10 Travel Changes of 2013 That Will Matter to You
The World's Most Extravagant Christmas Lights Displays
5 Island Resorts You Didn't Know You Wanted to Visit