10 party hotels on the cheap
Spring is the kick-off to a season of boozing on the beach, guzzling drinks by the pool, and staying up to the wee hours. If partying is as much of a priority as pampering on your next vacation, you'll want to check out these ten party hotels that won't bust your budget. So go ahead and order that next round. Your room is just upstairs.
1. Clevelander Hotel, Miami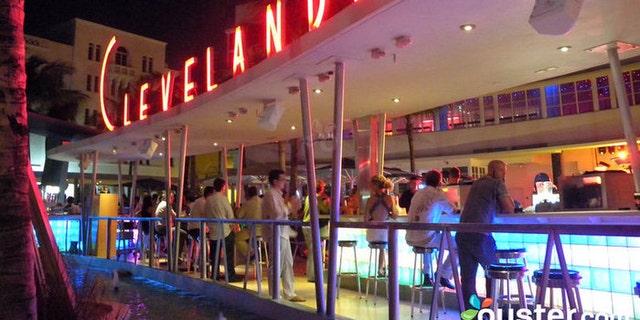 Built in 1938, the Clevelander has been a South Beach landmark for more than 70 years, known as much for its come-one, come-all parties as for its official duties as a hotel. A 60-room crash pad for fraternity-types, the Clevelander features nonstop parties raging at its three bars and two rooftop terraces all day and all night. The drinks are never watered down and clothing often tends to be optional — or at least, articles have been known to go missing after a few rum runners.
2. Iberostar Rose Hall Beach, Jamaica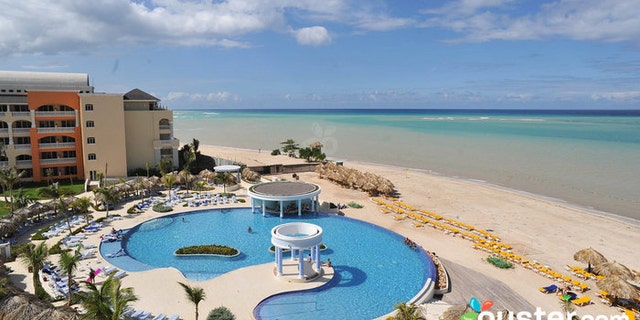 For an upbeat, all-you-can-drink mega-resort, this Iberostar destroys the competition — better food, liquor, service, and activities for less cash. The energetic Star Friends team leads daily games at the beach and pool, knowledgeable bartenders make strong drinks with recognizable liquor brands, and water sports, including kayaking, parasailing, and even Scuba tours, are free. The beach has long stretches of soft, white sand, shade from low-lying palms, and full oceanside drink service. The Montego Bay airport, and the bars and clubs on Montego Bay's hip strip, are about a 20-minute cab ride away.
3. Bahia Principe San Juan, Dominican Republic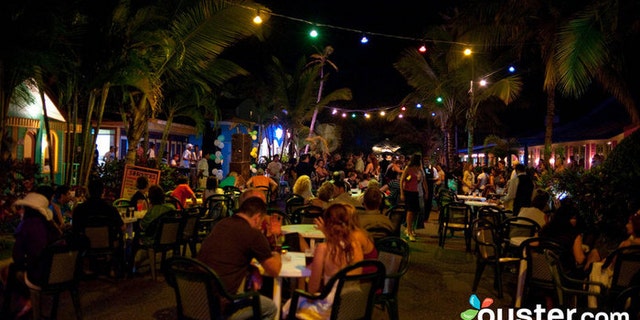 Attracting party-focused youngsters in search of pre-noon cocktails (it's five o-clock somewhere!), the Bahia Pricipe San Juan is one of the liveliest (i.e., loudest) all-inclusives in the D.R. It's in the middle of nowhere, so guests mostly stay on-site; drinking begins early at the swim-up bar and ends at the disco or the karaoke bar. The live music performances are among the best in the D.R. and the beach is gorgeous. The rooms are worn, but they'll do — especially if you're a few drinks in.
4. The Beach House Hotel, Puerto Rico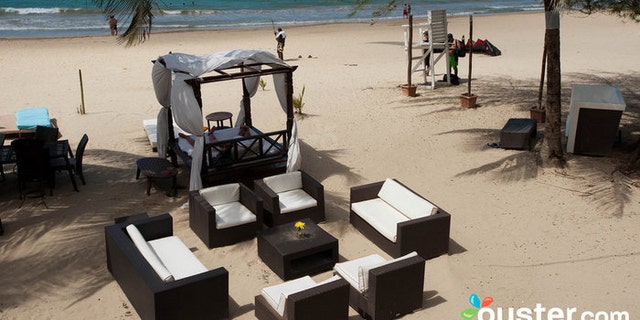 This boutique sits right on a small stretch of private beach in Isla Verde, and offers perks such as free Wi-Fi, nighttime film screenings, and bumpin' music from a live DJ on the weekends. But it lacks the amenities — fitness center, business center, and even pool — of a larger hotel. The rooms have a stylish, South Beach-y vibe (decent bedding, bright orange accent walls, up-to-date technology) but are pretty basic. But for those coming to indulge in the property's lively nighttime scene, they're just fine.
5. The Chelsea Hotel, Miami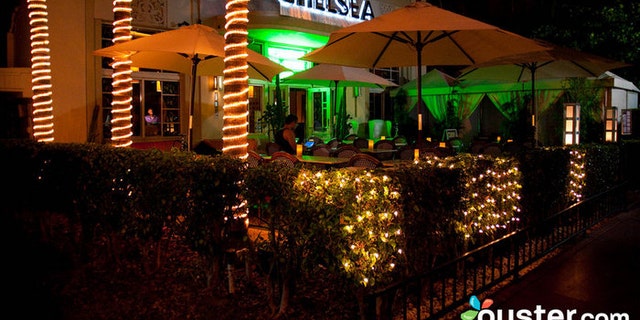 This is South Beach's pricier take on the youth hostel (that's still, of course, affordable). Take, for example, the hookah bar and nightly happy hour with complimentary (watered-down) drinks. But hey, you do get your own private bathroom. To some, the clean rooms, prime locale, and fun vibe make the Chelsea a reasonable pick. Plus, the staff (when they're around) are knowledgeable on all of SoBe's clubs and try their best to score guests VIP access.
6. Golden Parnassus Resort & Spa, Cancun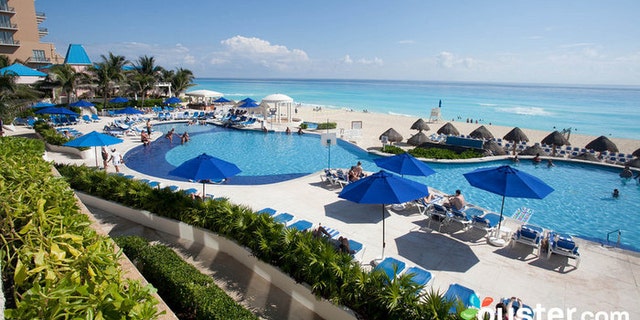 This mid-range hotel is an adults-only, all-inclusive resort in Cancun's popular Hotel Zone. The laid-back vibe and friendly staff — who go out of their way to make sure everyone has a good time– draws many repeat guests. The pool is large, as at most at Cancun all-inclusives, but this one doesn't have a swim-up bar — a bit of a let-down at an adults-only hotel. But fear not, this spot has seen its fair share of rowdy nights, so if a boozy weekend is what you're looking for, this is as great spot to call home.
7. Hooters Casino Hotel, Las Vegas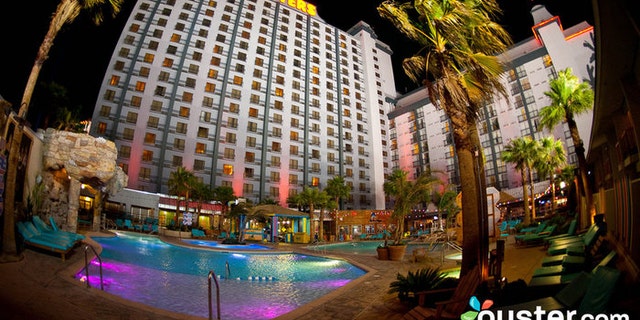 This one should be largely self-explanatory. The Hooters Casino Hotel is exactly what you'd expect from the popular restaurant chain: a relaxed party scene, with lowbrow fun for low rates. The youthful crowd makes the most of the festive pool, low-stakes casino, and casual nightspots. Yet the rooms and food are unexceptional, and the off-the-Strip location is not ideal.
8. Viva Wyndham Dominicus Beach, Dominican Republic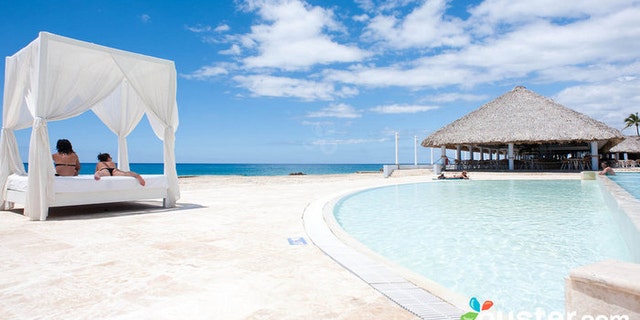 This young European party resort features salsa dancing to live music by the bar, an all-day snack bar and all-night pizzeria (perfect for when the drunken munchies hit), and white canopy beds on the stunning soft-sand beach. Plus, fun activities such free trapeze lessons from circus performers, racy adult games led by the enthusiastic staff (such as the Kama Sutra, a relay race in which guests have to form suggestive positions to break a balloon), theater performances, a late-night disco, and weekly trips to a local club will all appeal to party-minded 20-somethings (and young-hearted 30 and 40-somethings!).
9. Negril Tree House, Jamaica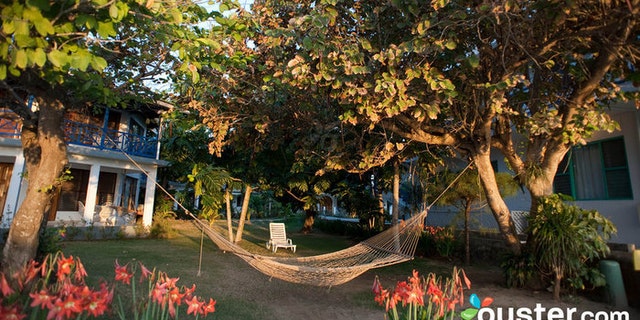 Negril is a nonstop party during spring break, and Negril Tree House has a prime location in the heart of the action — right on Seven Mile Beach and next door to great bars and restaurants. It's not an all-inclusive, but with so many nightlife options to explore around town, you'll be glad for the flexibility. The large, rustic rooms rooms have great balconies and hammocks, and guests only have to step outside to feel sand beneath their toes on the gorgeous beach.
10. Caesars Palace Hotel & Casino, Las Vegas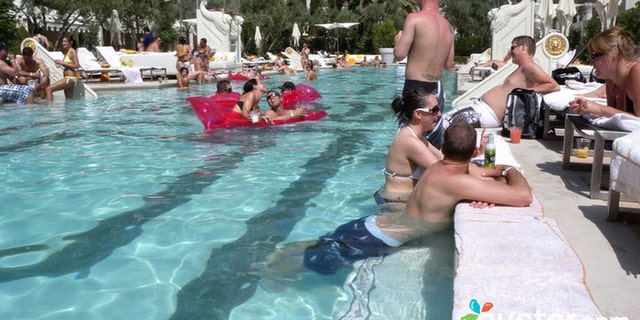 Defining excess on the Strip since 1966, Caesars is a must-stop for any party-hearty individual. Known as the bachelor party pad of choice for the Hangover crew, this hotel is a solid option for living out your spring break fantasy all year round. It's home to the posh, two-story PURE nightclub, a 40,000-square-foot space with four DJs. Just remember, what happens in Vegas, doesn't always stay in Vegas. Case and point? Prince Harry will be skipping the Strip during his visit to the US in May.
More from Oyster
The 6 Most Popular Bachelor and Bachelorette Party Destinations
The Raunchiest Summer Pool Parties