10 of America's eeriest haunted attractions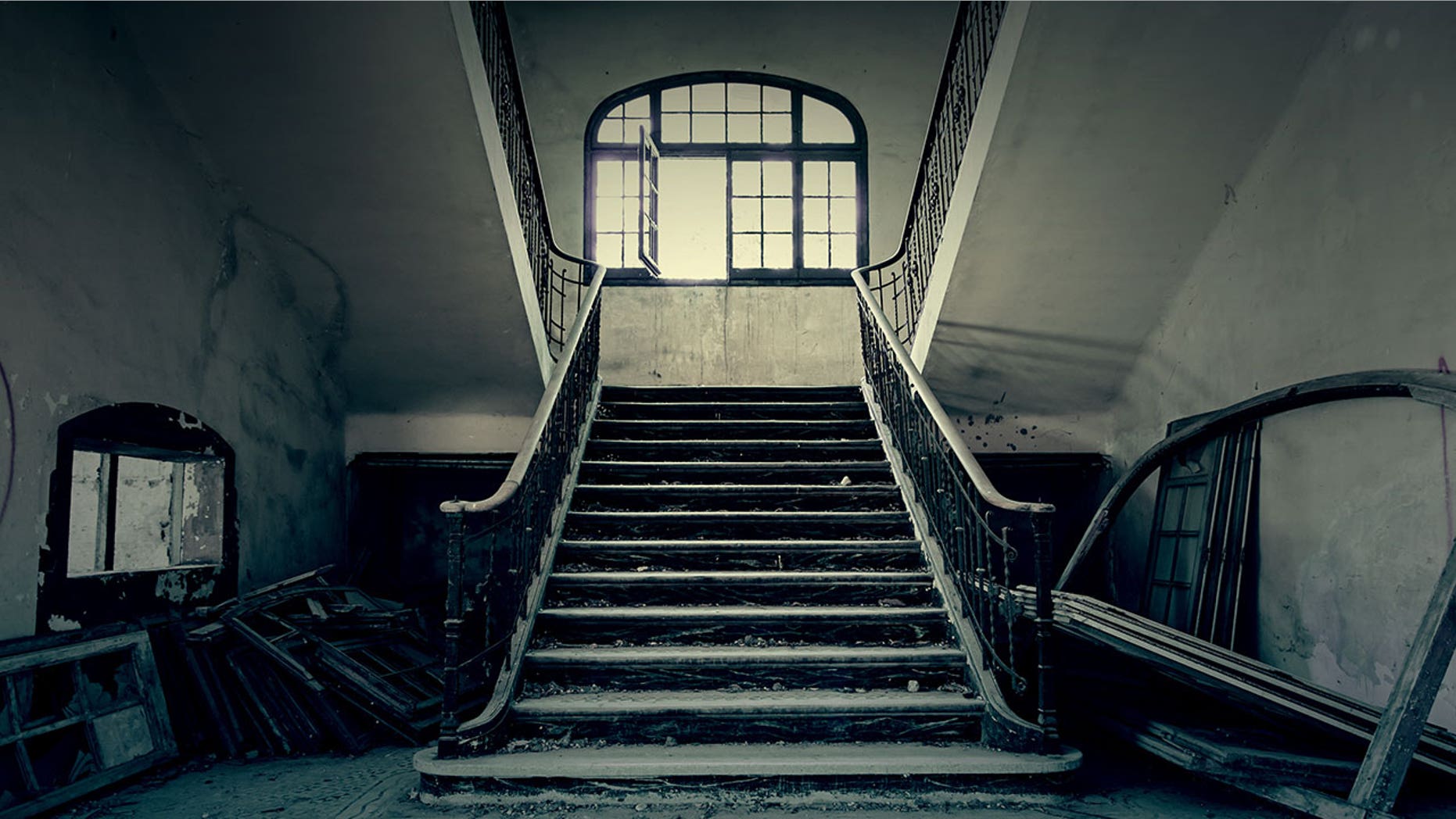 Halloween is almost upon us, which means many of us are taking part autumn-themed activities like apple picking, hay rides or leaf-peeping. But if you're looking for something a little edgier than the usual hayride-and-corn-maze combo, the country has a wealth of strange, haunted attractions that won't disappoint.
We should warn you now: A visit to one of these spots might keep you up for nights to come, and paranormal skeptics might even become believers after a trip to …

This Eastern State Penitentiary was once "the most famous and expensive prison in the world," but nowadays the building — with its unique 30-foot-high fortress walls — is more famous for its alleged paranormal activity. According to the penitentiary's website, reports of the prison being haunted began in the 1940s, when inmates and officers reported a slew of odd encounters. Several paranormal teams have come to investigate the spot, which has been featured on TV shows including "Ghost Hunters" and "World's Scariest Places."
Today, the property houses six different scary attractions during the Halloween season, all of which housed in the prison itself. Fun fact: Al Capone was once a prisoner at the Penitentiary, and now a speakeasy is located in his cell.
Construction of the Queen Mary began in 1930, with the Cunard Line project setting off from Southampton, England, for its maiden voyage in 1936. The ship later served in World War II before resuming passenger service across the Atlantic, but has remained docked in Long Beach, Calif., since 1967. Over the years, the Queen Mary has transported many distinguished passengers, including Bob Hope, Clark Gable, the Duke and Duchess of Windsor, Winston Churchill, and — if rumors are to be believed — a few ghosts, as well.
Today, guests can sign up for "Haunted Encounters" tours by day to explore the ship, hear haunted stories, and maybe even see one of the ghosts said to still remain, such as a sailor who died in the ship's engine room or a "lady in white." And when the sun goes down, a "Paranormal Investigations" tour with paranormal investigator and ParaXplorer Project founder Matthew Schulz tries to "connect with spirits who may still call the ship home." Finally, the Queen Mary also offers a "Paranormal Ship Walk," where you can "judge for yourself whether or not the ship really is haunted."
COMPANY DEBUTS SKIMPY MELANIA TRUMP-INSPIRED COSTUME AHEAD OF HALLOWEEN
This attraction, by Full Moon Productions, isn't your average haunted house. According to the Guinness World Records, the Edge of Hell houses both the "Longest snake – ever (captivity)" as well as the "Longest Snake - Living (captivity)." When measured in October of 2011, the reticulated python — named Medusa — clocked in at 25 feet, 2 inches and weighed 350 pounds. The Edge of Hell's website claims she is "primarily kept coiled up in a nook" inside the attraction, but "remains extremely still as patrons pass by."
You know you've stumbled into someplace interesting when Arnold Schwarzenegger has his own custom iron chair — but that might not be the most interesting aspect of Patrick's Roadhouse. Established in 1973, this family-run spot and all its shamrock-themed glory has become a fixture of the Santa Monica Canyon. Famous visitors have included Lucille Ball, Sophia Loren, Farrah Fawcett, Dean Martin, Zsa Zsa Gabor, and Johnny Carson (to name a few), but the restaurant's founder, Bill, is said to have never left the roadhouse. In fact, a cook once quit after claiming to have seen Bill's ghost in the kitchen.
HALLOWEEN CANDY HITTING SHELVES IN AUGUST, AND SHOPPERS AREN'T HAPPY
Built in 1872, this hotel has welcomed famous guests including Wyatt Earp, Jesse James, Buffalo Bill Cody, Clay Allison, Black Jack Ketchum, Billy the Kid and Thomas James Wright. The spirits of some are said to still haunt the hotel, especially T.J. Wright in room 18, which remains intact and is not available to book. Guests are otherwise free to explore the paranormal in other rooms, no Ouija board required.
A former guest who stayed in room 17 also attested to the hotel's haunted happenings during a recent getaway: "We left that hotel feeling that definitely and for the first time in our fairly long lives we had been 'haunted.'"
This hotel has a unique history, opening in 1886 as a lodging geared towards the carriage set. From 1908 to 1934, the location operated as the Crescent College & Conservatory for Young Women to help compensate for the hotel's offseason, and then, in 1937, Norman Glenwood Baker — a charlatan masquereding as a doctor — purchased the property and opened it as Baker's Cancer Curing Hospital. Baker was sent to jail and the location underwent renovations in 1946 to become a hotel once again, but the spirits that are said to haunt the property decided to stay.
Ghost tours are now a popular attraction and ghosts are rumored to include "Michael," "Theodora," "The Nurse," "The Ghost on the Morgue," "The Girl in the Mist," and a lady in Victorian lingerie in room 3500. One account on the hotel's website describes hearing unexplained breathing and feeling "as if someone took both their hands and slowly expanded their [fingertips] widely on the back of my head."
KNOTT'S BERRY FARM CLOSES CONTROVERSIAL 'MENTAL INSTITUTION' THEMED HAUNTED HOUSE
Savannah, Ga. has been called one of "America's most haunted cities," and this bed and breakfast is a prime example of why. The inn was built in 1896 by the widow of a wealthy Irish immigrant Honoria Foley, on land where a home was once destroyed by the Great Savannah Fire of 1889. But during a 1987 renovation, skeletal remains were discovered behind a wall — and although the remains were never identified, the Foley House claims that they could have been the bones of a wealthy boarder who was possibly killed for his money.
There are several other accounts of what happened, some of which say the man was trying to court Mrs. Foley, or that he was trying to kill her. Either way, the staff has heard stories of strange noises, rushes of air, or a man in a top hat walking through the garden at night. If you'd rather see for yourself, consider a visit via their "Haunted Savannah Package".
This is the official site of the Villisca Axe Murders. (If that doesn't grab your attention, nothing will.) On June 10, 1912, Josiah Moore, his entire family, and two overnight guests were brutally killed by one or more unknown murderers. Paranormal investigatorsclaim to have documented paranormal activity at the site (big surprise), but now visitors can tour the house during the day or reserve an overnight tour in advance to get the full experience.
FOLLOW US ON FACEBOOK FOR MORE FOX LIFESTYLE NEWS
The property opened in 1883 as a one-room school house, known as the Waverley School. The Board of Tuberculosis Hospital later purchased the land and opened the Waverly Hills Sanatorium on July 26, 1910. Though it was only built to comfortably hold 40-50 patients, tuberculosis became an epidemic and the clinic ended up housing more than 140 people at one time, necessitating additions. Given the nature of the disease, the hospital was secluded and a self-contained community, even with its own zip code, post office, water treatment facility, and the community grew its own fruits and vegetables and raised meat for slaughter. So once employees and patients came to the hospital, they pretty much became permanent residents.
The property later served as a tuburculosis hospital and then a geriatric facility before it was closed by the state 1981. But for those more interested in its peculiar past, the property offers paranormal tours, historical tours, investigations, and a haunted house, just to name a few attractions.
As if its name alone wasn't terrifying, Blood Prison claims it is "world-renowned" for its paranormal activity. The cornerstone for the prison that would become the Ohio State Reformatory was laid on November 4, 1886, but it was previously the site of a Civil War camp in 1861. In the years since, shadowy figures, footsteps and strange physical sensations have been reported. Some even say they've been jabbed by an invisible nightstick.
Today, the Mansfield property offers activities including tours, but those looking for a good scare around Halloween should attempt the "Escape from Blood Prison" attraction. You can even purchase a "Touch pass" for a full immersion experience that allows the actors to, well, touch you. Fun fact: the spot is also frequently used in film and television shoots, and Sylvester Stallone even paid a visit recently to shoot an "Escape Plane" sequel.