10 hottest European hotels
While many travelers visit Europe for its centuries-old history, there are those who appreciate the Continent's au courant attractions — cutting edge restaurants, sexy nightclubs and, of course, sleek hotels. One of the most exciting things about European hotels is that you can have the best of the past and present, sometimes in a single lodging. With that in mind, we have chosen these ten hotels. From a sophisticated Tuscan farmhouse to a stylish island hideaway, they offer a range of décor and architectural style. At the same time, one element remains constant: warm, traditional hospitality.
1. Hotel Plaza Athenee, Paris, France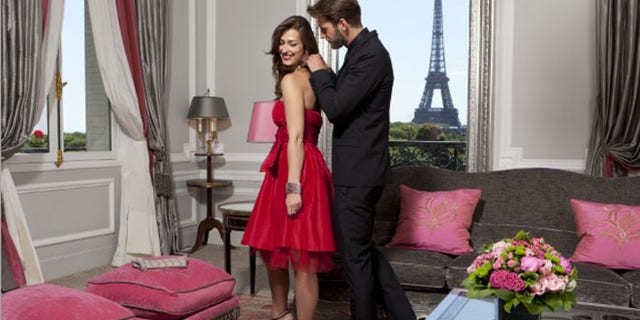 Few hotels are as revered as the Hôtel Plaza Athenée Paris, where shades of gold, bronze and the property's signature red create an atmosphere of regal luxury. Located in one of Paris's most exclusive districts, the hotel opened in 1911 and has wisely chosen not to rest on its laurels. Guest rooms are over-the-top (in the best of ways), with Louis XVI, Art Deco and Regency furnishings — the most coveted have views onto the Eiffel Tower. Keeping the property at the forefront of the city's competitive culinary scene is Alain Ducasse's eponymous restaurant. Also of note is a 35,000-bottle wine cellar, which offers tastings led by the house sommelier. On-site bars include the outdoor La Terrasse Montaigne and La Galerie des Gobelins, where harp music and pastries draw chic shoppers throughout the day. Rounding out the hotel's attractions is Dior Institut, a decadent spa for those seeking the ultimate in indulgence.
2. Soho House Berlin, Germany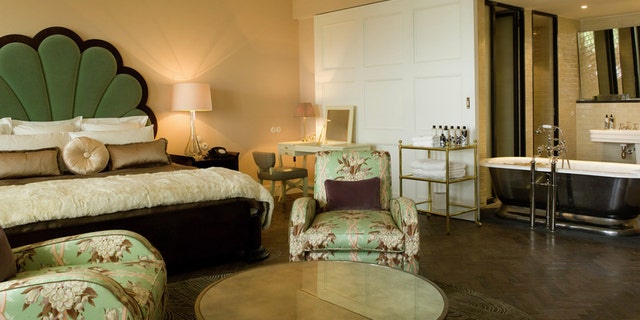 This sexy hotel refutes the old Groucho Marx adage of not wanting to belong to any club that will have you as a member. Like all Soho House properties, this one is a private members' club — but one that offers hotel rooms to the general public. Located in the Mitte District in a restored, 1928 Bauhaus building, Soho House Berlin features all of the brand's usual goodies, including a Cowshed Spa, rooftop pool and 30-seat screening room. The 65 individually designed bedrooms range from Tiny to Extra Large and come with such unique amenities as vintage record players with curated vinyl collections. For dining, the Club Floor offers a bar and the House Kitchen, and for private events, the Red Room is a unique space adorned with original shelves from the London Library.
3. Hotel Amigo, Brussels, Belgium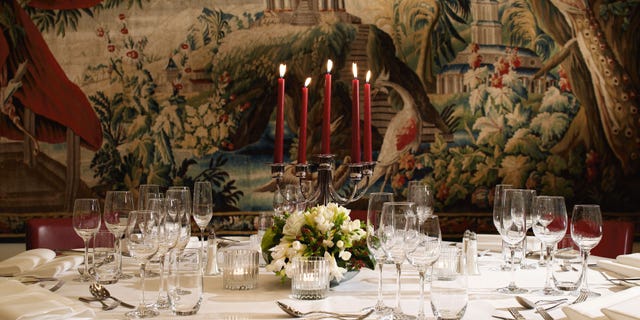 Refurbished by the Rocco Forte Hotel Group, Hotel Amigo is the epitome of Belgian chic. Housed in a classic Flemish-style building, it is just steps from Grand Place square in the heart of Brussels. While it's known as a destination for visiting dignitaries, don't let that dissuade you — this hotel is anything but staid. Flemish tapestries provide an interesting contrast with Surrealist paintings and such whimsical touches as characters from Belgium's famed Tintin storybooks. For those who want a full dose of art-meets-style (as well as lots of complimentary extras), the Presidential Suite Rene Magritte is a must. Fine dining is covered in a variety of ways, from creative Italian cuisine at Ristoranti Bocconi to Tea Time at The Bar Amigo, which looks out onto cobblestone streets and the picturesque town hall. At the Martini Club, guests can sample cocktails in an atmosphere that breathes new life into the "shaken, not stirred" scene.
4. Miura Hotel, Beskydy Mountains, Czech Republic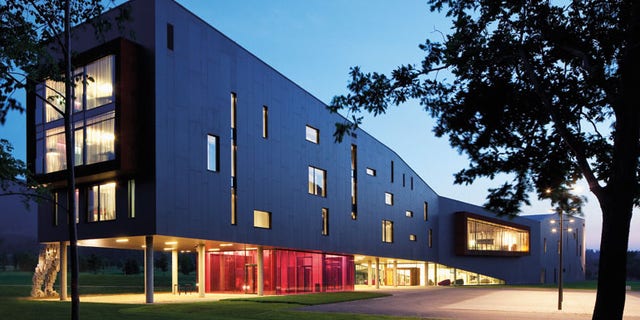 While we love golf resorts, rarely do we choose them for their high style. But in this case, golf is just the bonus at a property worthy of its own museum. In a tranquil setting in the Beskydy Mountains flanking the 36-hole Čeladná Golf Course (home to the European PGA Tour Czech Open), Miura Hotel wows guests on arrival with its linear architecture featuring weathered steel sheets, purple glass, plenty of concrete and four attached stainless steel sculptures by David Černý. Inside this 44-room hotel, guests can learn about the house art collection from the dedicated Art Navigator, who will offer insight into works by Andy Warhol, Damien Hirst, Jean-Michel Basquiat and many other art world luminaries. This hotel is not all about appearances, though. It offers plenty of creature comforts, including a spa, on-site restaurant serving Czech and international cuisine and Bar Bar with its dramatic onyx bar and sweeping mountain views.
5. Belgraves, London, England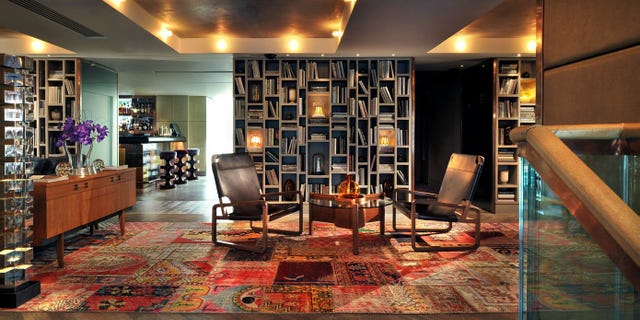 To belong to the Thompson Hotels group is to be ensured a ranking on hot lists around the world. But we love this property despite that! We've dubbed its style contemporary-cozy, due to design details that remind us of a cross between a beloved ski cabin and a 1970s rec room. This description may seem to defy good taste, but the result is quite refined — sexy, even — thanks to designer Tara Bernerd, whose inventive hand can be seen from the energetic use of marble in the 85 guest rooms and suites to the bespoke furnishings in the bar. As for said bar, it features a humidor with vintage Cuban cigars, live jazz once a week and a terrace for al fresco drinks under the stars. Last but by no means least are a house restaurant that highlights artisan purveyors and an enviable location in the upscale Belgravia neighborhood.
6. Mystique, Santorini, Greece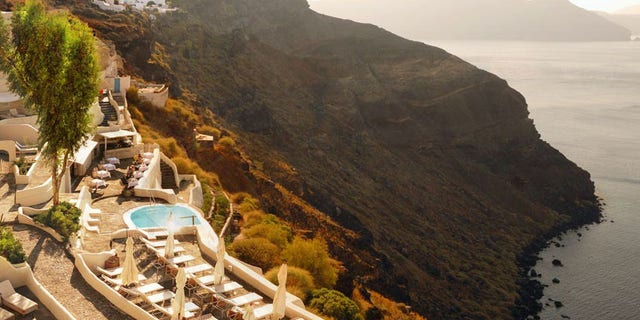 Dramatically built into a cliff face on the island of Santorini, Mystique is a quintessential Greek paradise. Each of the suites opens onto a sea-facing terrace with its own daybed, while exclusive villas feature private fitness areas, open-air dining rooms, outdoor Jacuzzis and more. Thoughtful details add to the elegant ambience, from limestone floors and antique textiles to a gorgeous infinity pool, spa treatments, 150-year-old wine cave and fine dining right on the edge of the caldera. This is exactly the sort of sanctuary that inspires one to hide away from the world, but if going out appeals, mountain bikes are available for exploring the island at your own unhurried pace.
7. La Bandita, Tuscany, Italy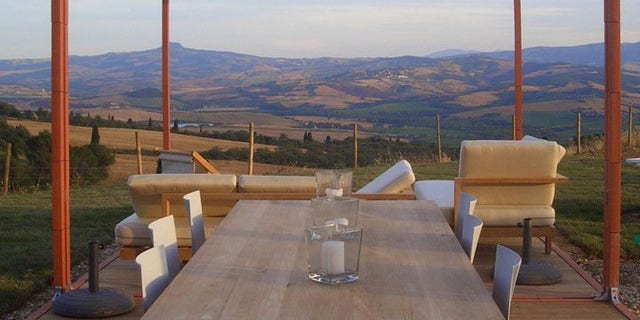 Created by a former music executive who quit the rat race to fulfill his dream of opening a small hotel in Italy, La Bandita does not offer a typical "Under the Tuscan Sun" experience. This former farm (surrounded by the Lucciola Bella Nature Reserve) may look from the outside like every other getaway in the region, but its interiors will make you feel as if you've drifted off to the Greek isles. An emphasis on white brings a sense of serenity, which is enhanced by 360-degree views of the Val d'Orcia. Guests can book individual rooms or, for groups, the entire property. Appealing extras include breakfast, an as-much-cappuccino-as-you-can-drink policy, an on-site hammam and personal recommendations for everything from local restaurants to little-known towns, abbeys and castles.
8. Aman Sveti Stefan, Sveti Stefan Island, Montenegro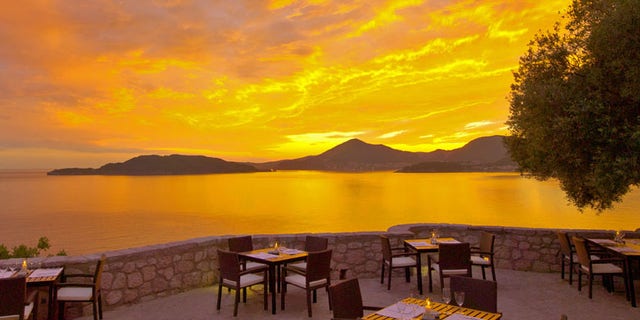 This hotel is not hot because everyone who's anyone is making a beeline for it. It's hot because it's an exclusive escape for those in the know. Naturally, as an Aman resort, it's luxurious, but this property is oh so beautiful as well. It is comprised of two parts — the fifteenth-century fortress of Sveti Stefan Island contains 50 guest rooms, suites and cottages, while the former seaside estate of Villa Miločer across the bay on the mainland offers just eight suites and a guest list that once included Elizabeth Taylor and Sophia Loren. Original stone walls, picturesque timber ceilings, leather chairs, silk accents, free-standing bathtubs and sea-view balconies are just some of the highlights, depending on your accommodation. Spa cottages are dotted around the island, while dining venues abound, from the Enoteca and Taverna in the island's Piazza to the mainland's Queen's Chair, featuring pan-Adriatic cuisine and sweeping bay views.
9. Areias do Seixo, A-dos-Cunhados, Portugal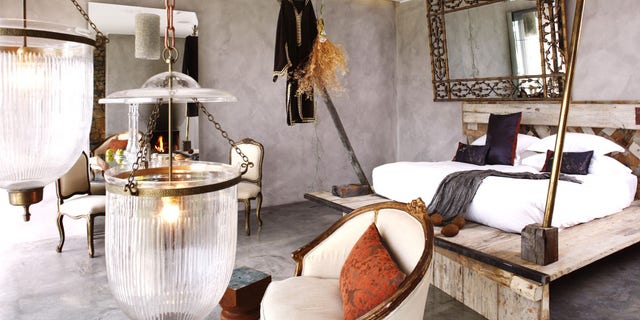 Industrial meets Baroque meets farmhouse chic meets A Midsummer's Night Dream ... yes, this may sound chaotic, but in fact, this eclecticism is soothingly seductive at Areias do Seixo. Less than an hour from Lisbon, surrounded by pine trees and the sea, this eco-hotel offers the perfect blend of style and substance. There is an intimate spa, farm-fresh restaurant and gorgeously bohemian guest rooms that include private villas with their own plunge pools. But what gives this place the advantage is its attitude toward sustaining the environment and supporting the local community. Along with the usual recycling and low-impact programs, foundations at the hotel were made from the crushed ruins of an on-site aviary, and a house grocery store sells chemical-free veggies from local gardens.
10. B2 Boutique Hotel + Spa, Zurich, Switzerland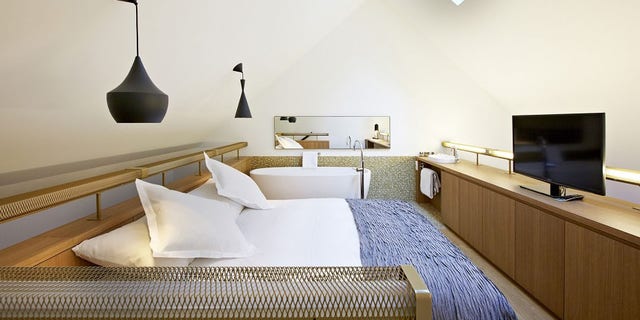 We're fans of unique old structures being repurposed into hotels. Case in point: B2 Boutique Hotel + Spa. This lodging is housed in Zurich's old Hürlimann Brewery, which was founded in 1836, with its first building constructed in 1870. The property's original industrial bones have been preserved, much to the benefit of the accommodations and public spaces. The 51 guest rooms and one suite reside in the old mash house, while eight duplex suites can be found in the former cold storage space. The hotel's anchor and social hub is the library. It features more than 33,000 books, a wine bar and, naturally, plenty of Hürlimann beer. Of special note is the on-site Thermal Bath & Spa, with family friendly and adult only areas. Guests can indulge in the signature Irish-Roman ritual that includes ten different procedures over the course of two hours, or spend time in the breathtaking geometric rooftop pool, complete with city and mountain views.
More from Gayot
More Info and Photos of the Top 10 Hot European Hotels