Meet Steve & Kathy Doocy on "The Happy Cookbook" Tour!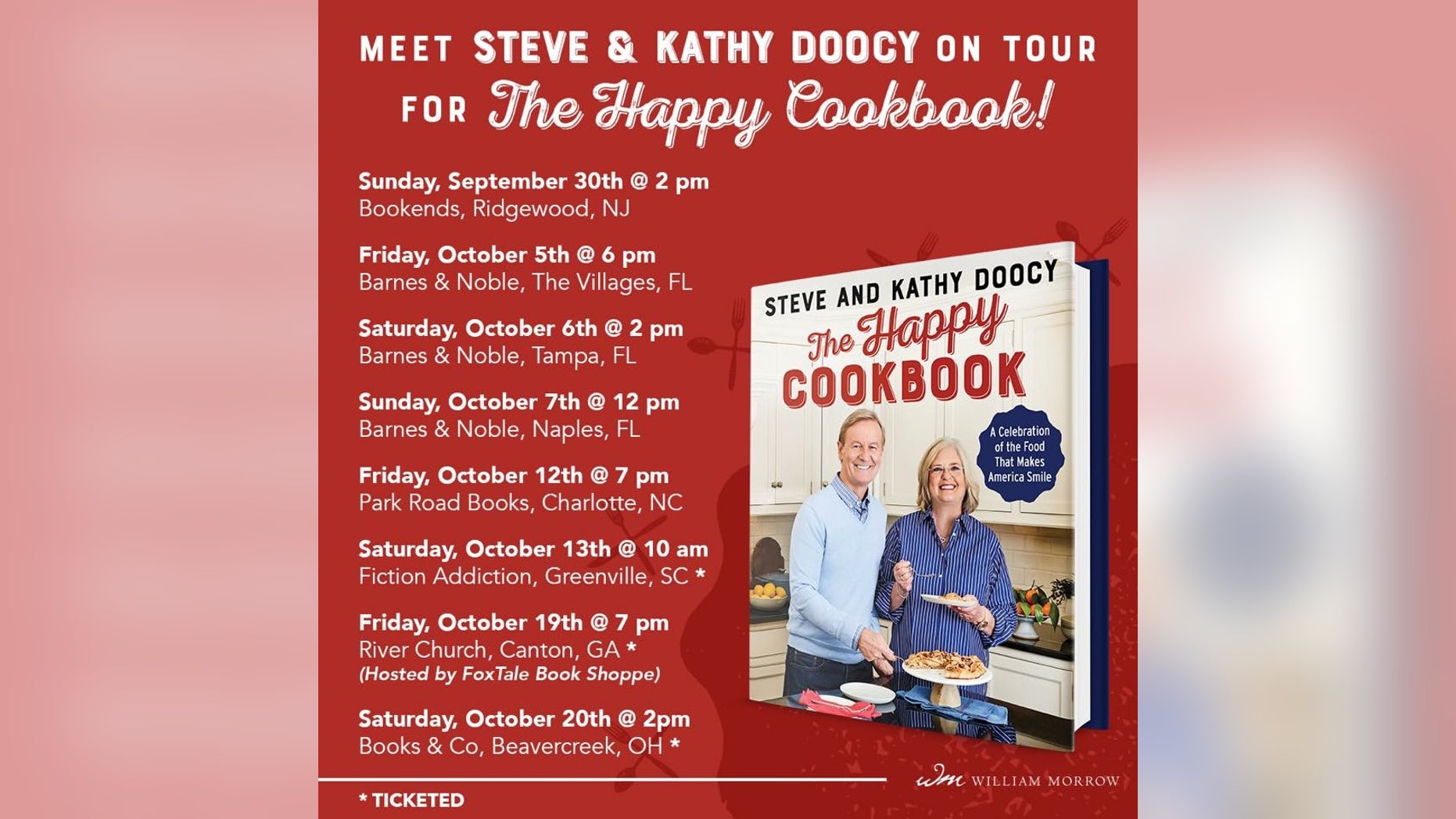 "Most of us go through life eating three meals a day, starting now, try to make a least one of them happy." -Steve Doocy
Steve and Kathy Doocy welcome you into their kitchen with the release of their new cookbook, 'The Happy Cookbook.' Learn how to make more than 100 recipes from their family and famous friends like Steve's Breakfast Smoothie, Kid Rock's Mom's Chicken Pot Pie, and Kathy's Famous Sugar Cookies. Check below to see if they're coming to a town near you!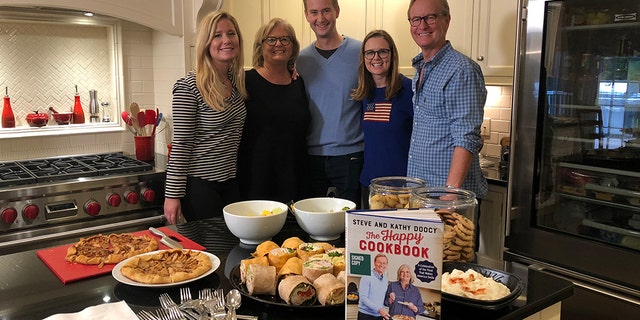 CLICK HERE for more information about the book and the stories that go along with each recipe.
BOOK TOUR DATES:
Sunday 9/30 @ 2pm
Bookends, Ridgewood, NJ
Friday 10/5 @ 6pm
Barnes & Noble, The Villages, FL
Saturday 10/6 @ 2pm
Barnes & Noble, Tampa, FL
Sunday 10/7 @ 12pm
Barnes & Noble, Naples, FL
Friday 10/12 @ 7pm
Park Road Books, Charlotte, NC
Saturday 10/13 @ 10am
Fiction Addiction, Greenville, SC
Friday 10/19 @ 7pm
River Church, Canton, GA
Saturday 10/20 @ 2pm
Books & Co, Beavercreek, OH