Zuckerberg files lawsuit against native Hawaiians to force land sales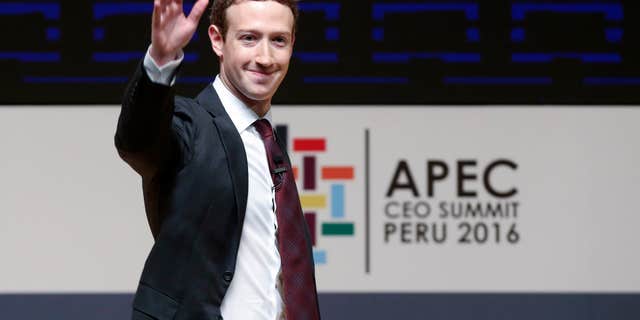 NEWYou can now listen to Fox News articles!
Facebook CEO Mark Zuckerberg has filed a lawsuit against Hawaiian families in an effort to sell their land in order for the billionaire and his family to have more privacy.
The Honolulu Star-Advertiser reported Wednesday that about a dozen parcels of Zuckerberg's Kauai estate are owned by so-called kamaaina families, or Hawaii residents born on the island regardless whether they have native Hawaii ancestry or not. Zuckerberg hopes the lawsuit would force these families to sell their land at a public auction.
According to the paper, Zuckerberg filed lawsuits through several companies against a couple hundred people who inherited or once owned interests in so-called kuleana lands. Those lands refer to the real estate acquired by Hawaii citizens though the Kuleana Act of 1850, which allowed private ownership of land, the Star-Advertiser reported.
"This is a big problem in Hawaii," a local lawyer not involved in the case told the paper. A contested claim could cost upward of $100,000. Zuckerberg has also proven that he had claim to some of these lands because he already brought out interests from part-owners.
Some of the lawsuits Zuckerberg filed are complex. One case involves a woman who once owned a parcel of land on Zuckerberg's property who has no surname, which is part of the old Hawaiian tradition. Another case is against 300 defendants who are said to be related from an immigrant Portuguese plantation worker. Some cases will have to trace land ownership through genealogical records.
Defendants have 20 days to respond to the lawsuit and they don't respond they get no say in the legal proceeding.
Neighbors have already clashed with Zuckerberg over the rock wall surrounding his property. The rock wall is designed to reduce highway and road noise. Similar walls are routinely used for this purpose, she said. The wall follows all rules and regulations, but neighbors think it's an eyesore.
"It's immense," Gy Hall, a resident, said in an interview with West Hawaii Today last year. "It's really sad that somebody would come in, and buy a huge piece of land and the first thing they do is cut off this view that's been available and appreciated by the community here for years."
Forbes reported Zuckerberg paid over $100 million for the property, which spans more than 700 acres on the coast, in 2014.
Click for more from the Honolulu Star-Advertiser.