YouTube Drops Radical Cleric Awlaki's Videos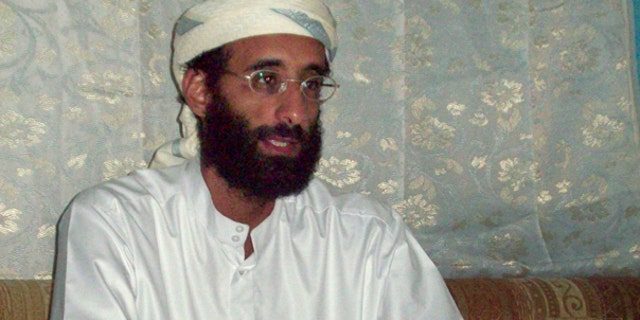 Popular video-sharing site YouTube has removed videos featuring calls to holy war by an Al Qaeda-linked Muslim cleric after pressure from British and U.S. officials.
YouTube spokeswoman Victoria Grand said the videos by Anwar al-Awlaki violated the site's guidelines prohibiting "incitement to commit violent acts," The New York Times reported Wednesday.
American and British officials had been pressuring the Google-owned company to take down the videos, fearing that al-Awlaki's Internet preaching would radicalize Muslims.
Al-Awlaki is the Yemen-based imam tied to accused Fort Hood shooter Nidal Hasan, Christmas Day bomber Abdul Farouk Abdulmutallab and attempted Times Square bomber Faisal Shahzad. Awlaki, a U.S. citizen on the U.S. government's "capture-or-kill" list, continues to issue online sermons in which he espouses anti-American views.
"Hundreds of al-Awlaki videos are currently available on YouTube, with a combined total of over 3.5 million views," New York Rep. Anthony Weiner said in an open letter sent last week to YouTube CEO Chad Hurley. "In these videos, al-Awlaki preaches violence against Americans and actions back up his online message."
During a speech last week at the Brookings Institution in Washington, D.C., British security minister Baroness Neville-Jones called on President Obama's administration to "take down this hateful material" in cases where servers were based in the U.S.
Specifically referring to al-Awlaki's videos, she said websites that "incite cold-blooded murder" would "categorically not be allowed in the U.K."
Secretary of Homeland Security Janet Napolitano said Friday's thwarted mail bomb plot against the U.S. bore all the hallmarks of al-Awlaki, who is also accused of plotting last year's failed Christmas Day jet bombing.
On Friday, two explosive-laden U.S.-bound packages were intercepted at UPS and FedEx facilities in Britain and Dubai. The bombs were hidden in printer toner cartridges and were powerful enough to have brought down an aircraft, officials said.
NewsCore contributed to this report.