Your data is being grabbed by Web 'trackers'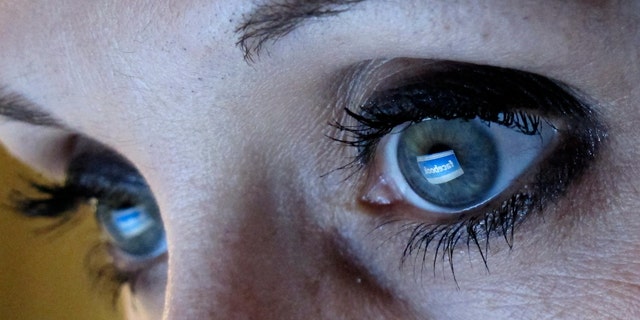 The number of trackers on the Web collecting your data is alarming, according to a study.
At least one tracker was lurking in about 77.4 percent of the tested page loads, according to a study done by anti-tracking companies Cliqz and Ghostery.
Cliqz, which is owned by Mozilla, acquired Ghostery earlier this year.
'TIS THE SEASON FOR CYBERCRIME: 5 TIPS TO AVOID GETTING HACKED THIS HOLIDAY SEASON
"With the help of cookie or fingerprinting processes, these trackers tag along as users surf the Web, carefully recording their every move," according to summary of the study, via Axios.
The study notes that the data is typically used benignly by companies for "statistical and advertising purposes." That said, the information is being culled and collected by people ultimately.
"At first blush, individuals may find it reassuring that their data is being collected and processed by faceless corporations rather than their neighbor next door," Jeremy Tillman, director of product at Ghostery, told Fox News.
"However, there are two caveats to this logic," he added. "First, while your neighbor may not be personally collecting your data, he may very well be the data analyst working at the company that does. In other words, there are distinct individuals within each company whose entire job is to analyze, evaluate, and interact with user data."
Ten or more trackers that collect personal data were found on 21.3 percent of the sites covered by the study.
CUNNING MALWARE SPREADS, GOES AFTER YOUR BANK ACCOUNT
Google and Facebook are some of the most prominent trackers, according to Ghostery.
Google is in the top ten of the most widely used trackers based on the various services the Internet giant uses, including Google Analytics and Google Adsense. Facebook is next with three.
Google Analytics was found on almost half of all loaded pages at 46.4 percent, while Facebook Connect was on more than a fifth, coming in at 21.9 percent.
Other companies that showed include comScore and Twitter.
And it's not easy keeping tabs on these trackers since many aren't installed by the website owner, according to Tillman.
"This is largely due to programmatic advertising…These programmatic ad trackers act as gateways for hundreds if not thousands of other ad trackers, which can be dynamically loaded as advertisers vie for position on the website," he said.
"What's shocking about this phenomenon is that website owners have little to no control over what companies and technologies are ultimately loaded on their website," Tillman added.
YOUR SPAM IS GETTING DANGEROUS
The study, which examined the risks of data collection to users' privacy, was conducted using anonymous statistics from 850,000 users and, according to Ghostery. More than 144 million page loads were examined. The research covered more than 12 countries, including the United States, Canada, Great Britain, France, Germany, Austria and Switzerland.
Google and Facebook did not respond to a request for comment from Fox News.
In a related but separate development this week, Google said it is making an effort to purge bad advertising players. The company launched its "Better Ads Experience Program" this week, via VentureBeat.
Starting on Feb. 15, the Google Chrome browser will remove all ads from sites that have a "failing" status in the Ad Experience Report for more than 30 days, the company said.