Yamaha introduces police bike designed for urban environments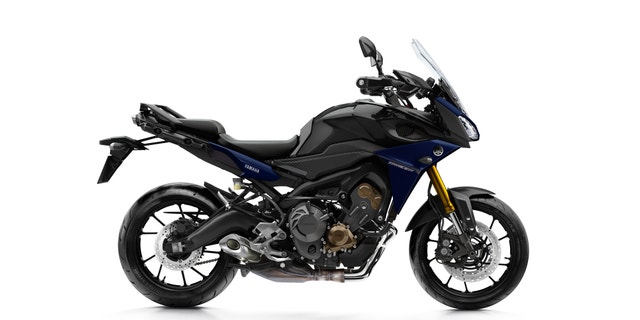 Yamaha's versatile, all rounder MT-09 Tracer Police is making its debut this week at Milipol in Paris.
The Tracer was developed for police patrols and rapid response in urban environments. The light and narrow bike, with an aluminum die-cast frame, combines flexibility with quickness.
Related: France's Rafale fighter jet: A key weapon against ISIS
It also features an adjustable seat, larger fuel tank and an adjustable screen. There is also three-cylinder, 850 cc four-valve liquid-cooled engine, which has gotten high marks for providing a lot of raw torque and strong high rpm power.
The Tracer can reach top speeds of 140mph and features ample stopping power with its high-tech brakes. It offers three running modes depending on the weather and the Traction Control System for slippery road conditions.
Related: F-35A Lightning II fighter gets new gun
The Tracer weighs in at about 463 pounds with fuel so it is relatively light. The fuel capacity has been increased to 18 liters, giving it a further range of about 160 miles before needing to be refueled.
The Yamaha Tracer retails for about 12,000 dollars.